"Don't Drink and Drive": Boy Sleeps Off While on Car Steering, Viral Video Gets 2.7 Million Views on TikTok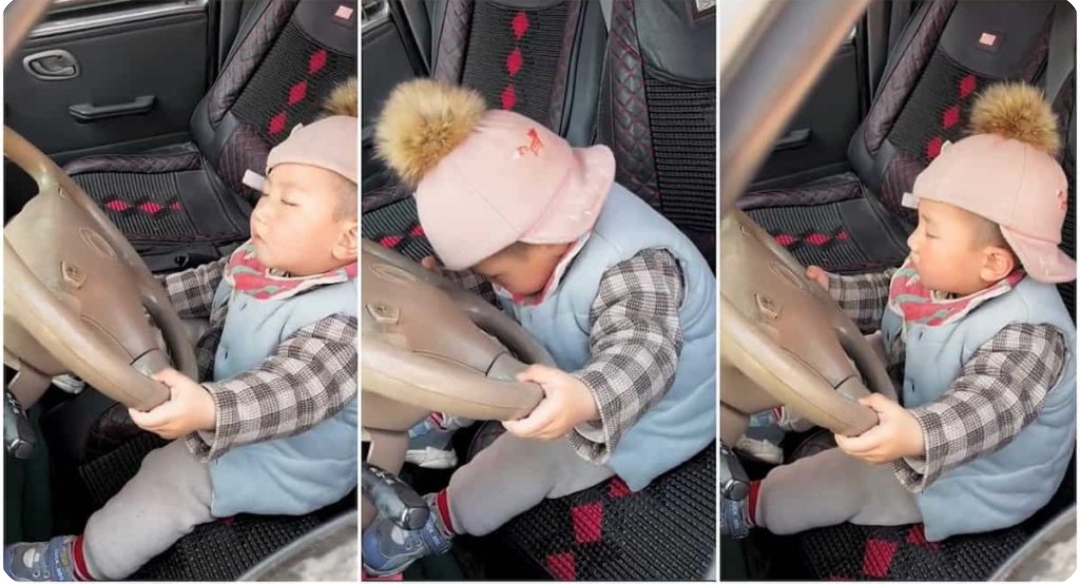 A little boy went into a deep sleep while sitting on the driver's seat of a car and the moment was captured in a video
The video which has now gone viral on TikTok currently has over 2.7 million views as of Saturday, February 18
TikTok users who have seen the video stormed the comment section to laugh out loud and say funny things about the kid
A boy slept off while siting on the driver's seat of an SUV and holding the steering.
In a TikTok video, posted by @cutebaby0628, the boy sat as if he was driving the car but was dozing deeply.
The beginning of the 48 seconds video shows the boy holding the steering with his left hand.

Boy goes viral after sleeping while holding the steering of a car
He attempted to lift his right hand towards the steering but his streght failed him and he gave up the idea.
But at last, he succeeded in holding the steering with both hands after much battle with sleep that won't let him be.

But it was when he held the steering with both hands that the sleep came with full force.

He was forced to rest his head on the steering this time. His hands soon left the steering as he dozed off completly.

The video has generated a lot of funny reactions from TikTok users after it went viral and gained over 2.7 million views.

Watch the video below: