"Who is This Girl?" Elegant Lady in White Gown Dances and Shakes Waist Close to Loudspeakers, Video Goes Viral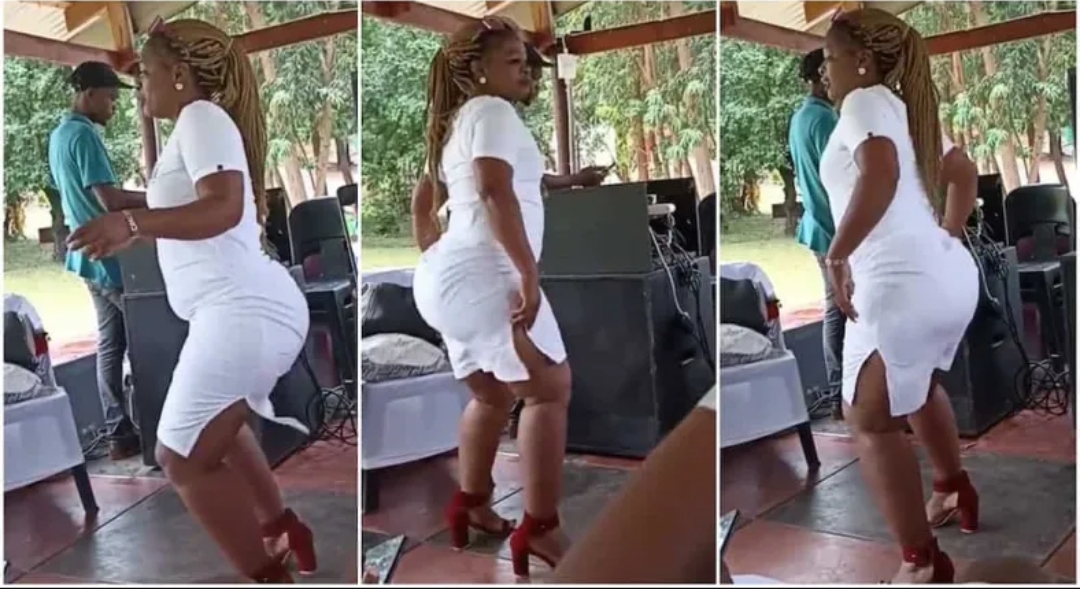 An elegant lady dressed in a white gown and high heels took dancing to another level when she entertained people at a party
An 18 seconds video clip that has gone viral on TikTok captured her amazing waist dance and the audience reaction
Dance lovers who have seen the video on TikTok are reacting to it in different ways after it emerged on the platform
An elegant lady danced at a party and the video that captured the moment is currently trending on TikTok.
In the 18 seconds video posted by @khuthitenda, the fine lady attracted people's attention with her interesting dance steps.
She was standing close to many loudspeakers and near to where the DJ at the event kept his musical equipment.
Curvy lady who entertained people with waist dance
When she heard the sound of loud and interesting music, she immediately started dancing vigorously.
She danced and shook her waist without minding who was watching. The audience shouted in excitement.

Some of those present removed their phones and started to record her exciting dance moves.

When the video was posted on TikTok, people had different things to say about the lady's dance talents.

While some appreciated her, others wanted to know her identify.

Watch the video below: