Nigerian Man Ties Baby on His Back During Babysitting, Dances in a Sweet Way as Video Goes Viral on TikTok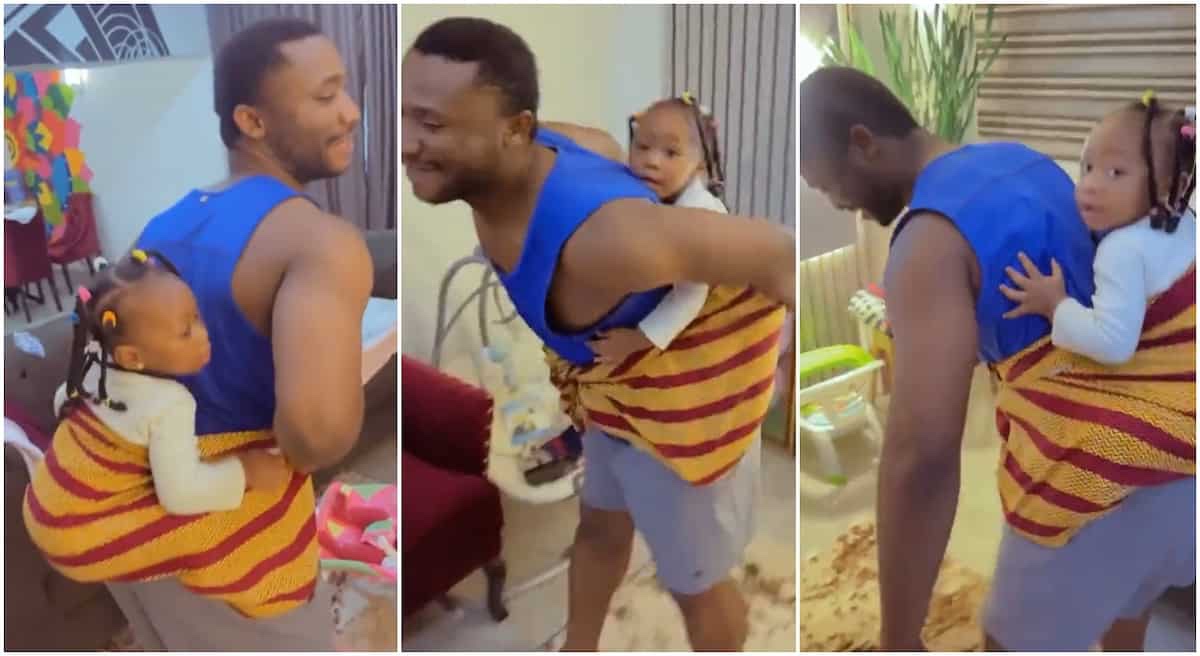 A man was babysitting his child and he decided to dance around the house with the kid on his back
In a short video posted on TikTok, the baby girl tightly clutched her dad who won't stop shaking and dancing
From the way he was dancing while doing the daddy duties, it became clear that the man likes babysitting his child
A dad danced around the house while babysitting his baby girl in a viral TikTok video.
In the 59 seconds video posted by @akorolohiyebeauty, the dad had the baby firmly strapped on his back with wrapper.
It was like he was waiting for the sound of music to kickstart his funny dance.
Dad goes viral after dancing with baby on his back
He bent down and tried to dance like a woman but couldn't do it properly so he abandoned the idea.
From the way the dad danced joyfully, it became clear that he likes to carry the baby girl and to do daddy duties.
The baby seemed confused because her father would not stop dancing and pacing around the house not until the music stopped half-way into the video.
She firmly grabbed her father in a bid not to fall as the man danced and shook his body in a very funny way
Watch the video below: