Naira Scarcity: Nursing Mother Uses Cash Problem to Compose Sweet Song, Video Goes Viral on Instagram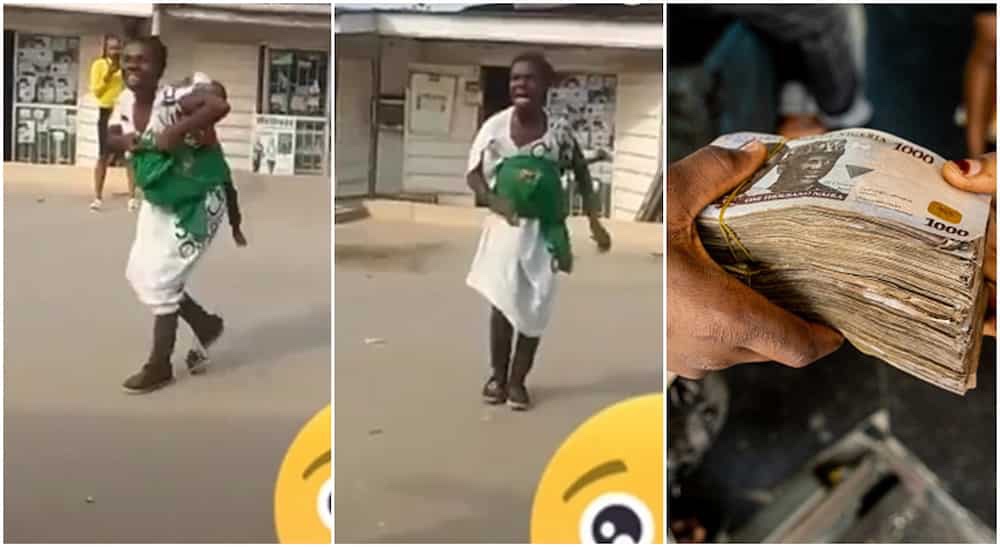 A nursing mother went to the street and sang a song connected to the cash scarcity currently bedevling Nigeria
In the video which has now gone viral on Instagram, the woman had her baby on her back when she sang
People present and other passersby gathered to listen to her song as she sang with a lot of anger in her heart
A nursing mother has gone viral on Instagram after using the current scarcity in Naira notes to sing a song.
In the video, the woman who had her baby on her back used the song to capture the current cash crunch in Nigeria.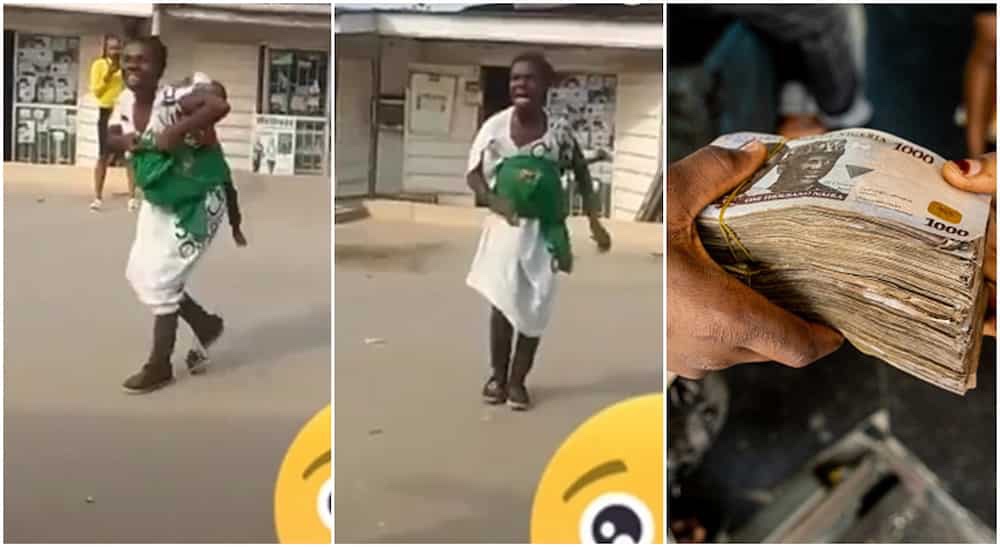 Apart from having a baby on her back, the woman also had another toddler who scurried around her as she started singing.
Nursing mother angry in the streets over Naira scarcity
She said in the song that children and adults are crying because of Naira scarcity.
She equally lamentd that Nigerians are now using money to buy money as cash crunch bites harder.
According to her, the country is not balanced due to cash scarcity that is pushing people right left and center.
As she sang and danced, passersby gathered to watch her. Her baby almost fell off when her dance became more vigorous. The video was posted by @gossipmilltv.
Watch the video below: