The Pain When Your 'Wife' Marries Someone Else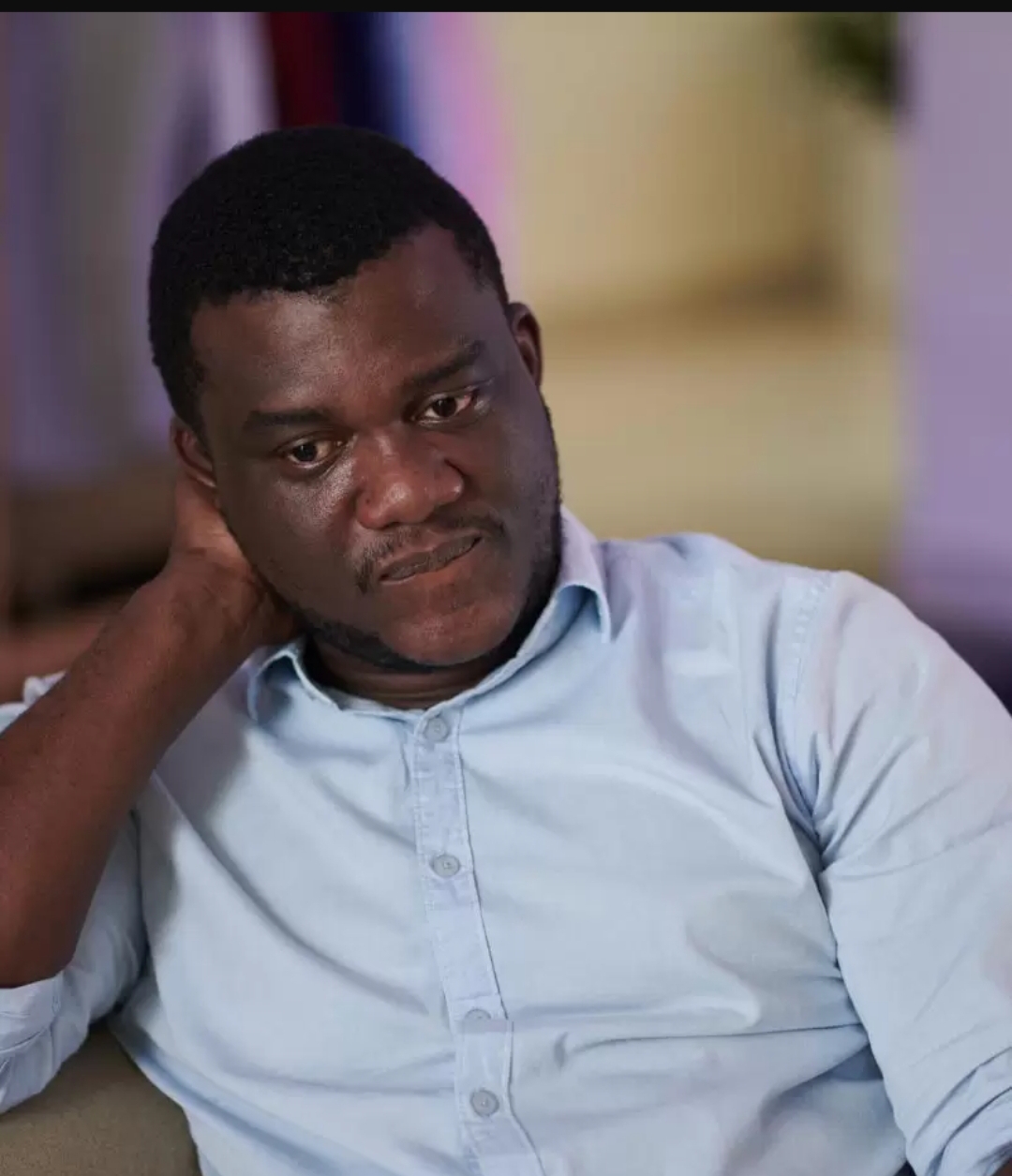 I pursued her for two years. She was living in our hometown and I was determined to make her mine, marry her and bring her to the city with me. Each time I pushed forward, she asked for space and time to think about it. We spoke on the phone often. Because of her, I visited my hometown often. Even when I had nothing to do there, I found an excuse to go there.


"I'm not trying to get you, have fun with you and dump you, not at all. My desire is to marry you in the end. I don't know what else to do to prove to you that my intentions are pure," I told her.

She looked at me and smiled and I was dazed. I'd never seen anyone more beautiful and respectful than her. She told me, "It's not that I don't believe you, I just don't want a situation where I will say yes to you and you'll be there and I will be here. I don't want a distance relationship and the way you guys in the city behave, I'm scared to add up to your victims."


I promised to visit often. I promised to bring her to visit as often as she wants. It was a vow. I was determined to make her believe me but she continued saying no with a smile and a demeanour that said "All is not lost so keep trying." For two years I tried and for two years I got no for an answer to my efforts.


One evening she called me. She was happy on the phone and I was left wondering what was making her happy. She told me, "Finally, I'm coming to the city. I've had a job there. We would be closer."


My night turned to a day when I heard her say, "We would be closer." I asked where she was going to work and surprisingly, it was closer to where I lived. In the midst of our individual ecstasy, I asked her, "So what's your excuse now? Is it a yes or a no? There's no more distance between us. Tell me something." She screamed excitedly, "At least, let me get there first. Where are you in a hurry to?"


She came to Kumasi to live with her aunt. Her office was in Adum and was living with her aunt at Ejisu. If you know Kumasi very well, you'll know from Ejisu to Adum is quite a distance. I was living in Fante New Town. From my place to her office was just a walking distance. She didn't like it at her aunt's place but she had to live there for the start. She would come to my place after work each day and we'll talk. When it's getting late, I'll walk her to where she would get a trotro to Ejisu. One day she said yes to me and our love journey began. Two years had elapsed since my first proposal but my love for her was still fresh like the morning dew.



We were discussing the distance she covers each day to work when she told me, "I've decided to move and I'm thinking of moving in with you if only you won't get me impregnated." It's the way she said it and the face with which she said it. I burst out laughing and that laughter was coming from deep inside of my heart because I knew what it meant to be living with the woman I love. I answered, "You don't have to worry. We can't get a baby while we are not officially married. We are two reasonable adults and I believe we'll make the right choices as far as our love goes."


She moved in with me one Saturday morning and that ushered us into a new era of our relationship. I remember in the evening when both of us returned from work, we'll eat something she had cooked, watch TV for a while and later go into the bedroom together. We won't sleep until we hear the cock crowing. We'll stay in bed, dreaming about our future together, the number of kids, the school they'll go and the kind of people we would like them to grow into. Those were the best days of our lives. We were living together but sex wasn't part of our reasons. Once in a while, it happened but it happened on her own terms than mine and I had no reason to complain.


She came home late often and she started growing moody around me. She'll eat and go straight to sleep. We didn't have those long conversations again and her answers to me grew shorter each day. "What's wrong dear? I'm here and you know you can talk to me about everything." She answered, "I'm fine. You don't have to worry."

She said it in a way a woman will say 'I'm fine' not because she is but because she wants to run from a conversation. It continued for a week and then a month. She gave me various reasons; from issues in her house, and then a boss who was harassing her and to a long distance relation who was sick and all those petty excuses. When I asked if she wanted me to do anything about her problems she said no.

One day, she told me point blank that she needed a space away from me to figure out her life. She told me, "You're the man I'm eventually going to settle with. That one is already figured but there are others I need to think about and put them in their rightful place. Come to think of it, it's not right that we live together. We are not yet married. It worries me a lot and I want something done about it."


She wanted her own space to think through life and I agreed with her perfectly. The room we were living in was a single-room self contain. It wasn't meant for a couple so I told her, "I will look for a bigger place and move there. The rent here is almost expired, we have about four months left to expire so I'll leave you here to figure things out. When you're OK, you can come live with me in the new place so we'll start the marriage process as soon as possible from there." She was very excited about the arrangements and for the first time in a long while, I saw a smile on her face. A smile that wasn't forced, the one that comes from deep inside.

Less than a month later, I got a two-bedroom house and moved there. She helped me decorate the place. She even spent a few days with me there before she went back to embark on the journey of figuring things out.

We were not too far apart but she stopped visiting me. On weekends, she told me she was going to our hometown. If it wasn't our hometown, it was her aunt who wanted her to do something for her. We were growing distant all in the name of needing space to figure things out.


One day an old neighbour called me. She told me, "The girl you left behind is living with another man. He drops her here every night after work and stays until late in the night. She's telling everyone around here that you are her cousin and it's the reason you left the room to her. If you think I'm lying, come here one evening to see for yourself."

I felt the neighbour was lying because I trusted my girl too much. I wanted to even call her and ask if it was true but I stopped. One evening, I set off to go and see things for myself. On the way going, my neighbour called. She said, "They are here. If you get here within the next three hours, you'll meet them here." I was almost there but I stopped. "What next if I see her with the man?" I asked myself. I couldn't answer that question honestly to myself so I turned back and went back to my place. My heart was breaking but I consoled myself that it was all a lie.

I called her on the phone. I wanted her to lie to me. I wanted her to tell me, "Oh he's just a friend." Or "He likes me but I don't like him." Any of those classical lies would have worked but when I asked her she said, "Oh they've told you already? Of course, I knew they would. Yes, it's true. I needed space to think through things, between you and him, and decide. You're a good man, I know. It's more reason why I think you deserve someone better than me. I cheated on you when all you've done is care for me. I'm not worth it and I'll understand if you say you don't want me again."

She had made her choice but was still expecting me to be the one to say it was over. I didn't say it. I called her on her bullshit. I told her how ungrateful she was and asked her to leave my room immediately. It had only a month on the rent but I was ready to push her out to teach her a lesson. It turned out that I had to learn that lesson for myself. She had already paid a year's rent to the landlord and I had no right to eject her from a place she had paid for. It was my loss.

Heartbreak doesn't come this hot and cold at the same time. It was black and it was white. It was dark yet bright. It nearly passed through my head. I would be in a trotro and narrating my ordeal to the stranger next to me. I'll turn and look at the person and realize that all along, the person had an earpiece in his ears. I was talking to the air but it helped me ease the pain.

A couple of months later a friend called me from my hometown. He said, "Your wife is getting married ooo. I was passing by and saw her traditional wedding. I thought it was you. What happened?"



Life happened. Heartbreak happens in love but it's an opportunity to grow your heart and give it to someone else. She got married to the man who took my place and today, they are happy and living their life. I moved on too. I gave my heart to someone else and slowly we are getting there. I needed a place to share this so I can totally heal and move on with this new one that looks like my saving grace. I'm glad she's happy. She hurt me badly when she jumped out of my life but she landed in a good place so I can only wish her well so my own love life would also be well with me.