I Need A Powerful Man To Teach My Ex A Lesson For Me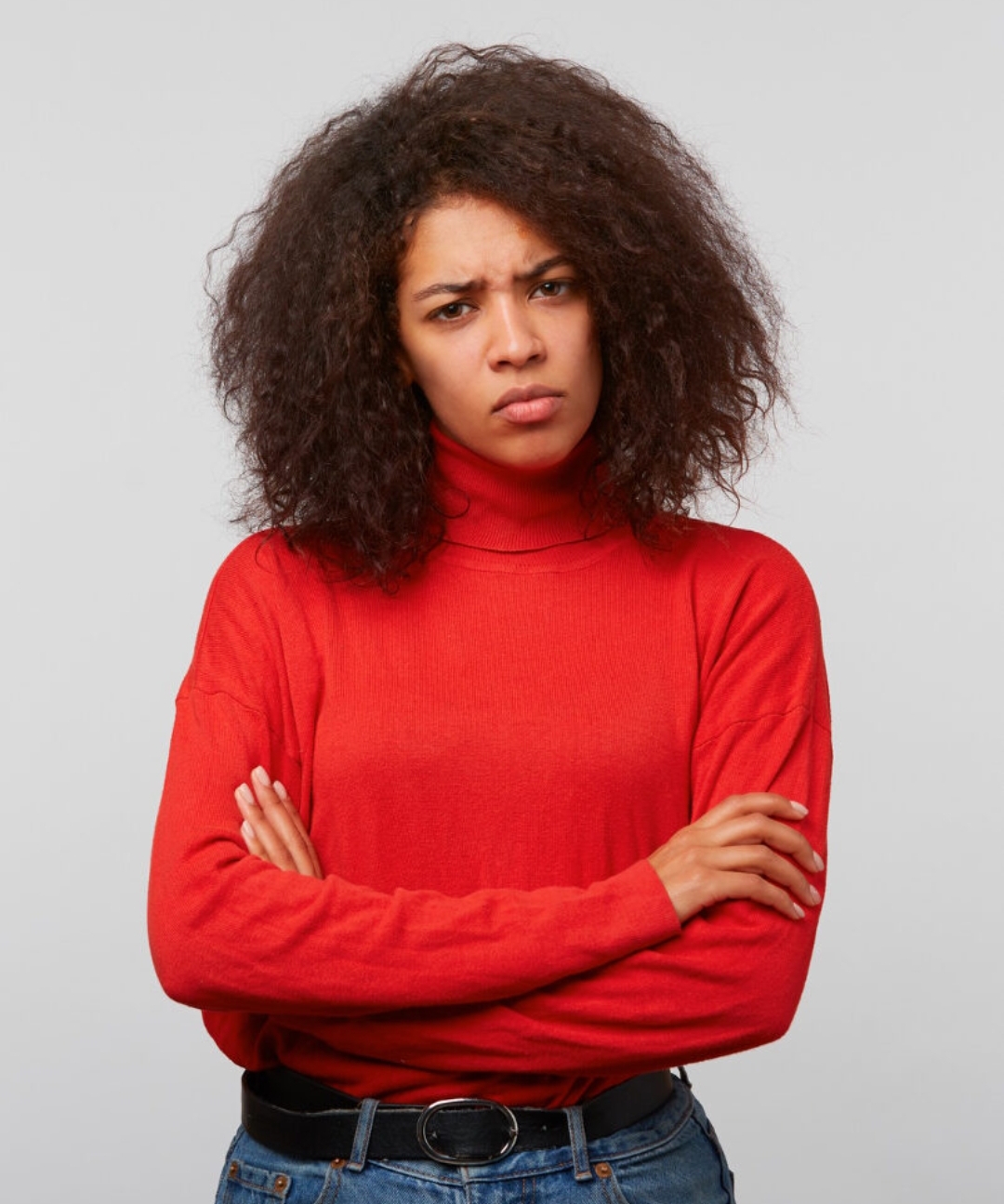 One Sunday morning, I was on my way to the mill to mill tiger nuts when I walked past a construction site. One of the construction workers followed me shouting, "Maame! Maame!" I turned around to see a decent-looking guy. He smiled and asked, "Where are you going? Can I come along?" I didn't know him, so I turned down his request and continued down my path. On my way back, I used that same route and the guy seemed to be waiting for me. The moment he saw me carrying the milled nuts he said, "You don't have to carry all that by yourself. Let me help you."



On our way to my place, he asked for my name. "I am Ama," I said. "Everyone calls me Kojo he responded." Almost everything that came out of his mouth was funny. Even if it wasn't funny, he would say it in a way that would make me laugh. By the time we got to my place, I was relaxed and comfortable around him. Who doesn't like the company of someone who makes them laugh? He asked if I live alone and I said no. I was living with my friend at the time. This friend and I are so close that we tell people we are sisters. So I told Kojo that I live with my sister. My sister came out to meet me when she heard my voice. There, she met Kojo and he introduced himself to her. And he became our friend from that day.

He always made his way to our house every evening and on weekends. And every time he came around he made us laugh so we never saw his constant presence as a bother. He was very down to earth, so it was easy for both my sister and me to grow fond of him. Four months into our friendship he expressed interest in me. He said he fell in love with me from the very day he first saw me. "As I continue to spend time with you, my love for you continues to grow. What do you think of us starting a relationship?" I wasn't ready for a relationship then so I said no.



Kojo wasn't the kind of man to stop trying after his first rejection so he came again. He dangled the prospect of marriage and a beautiful future before me as one would dangle bananas before monkeys. The only thing was monkeys have a desire for bananas while I do not desire marriage so desperately that I would say yes just because he asked. I remember asking him during that period, "You have a way about you that married men do. Are you sure you don't have a wife waiting for you at home?" He shook his head, "Would I be spending all my free time with you If I did?"



He did his best to convince me that he is the best man for me but I just wasn't interested in him so I kept saying no to his proposals. My rejection did not stop him from visiting us, if anything it made him visit us more. So during one of his visits, I was on the phone with my mother when he said, "Can I say hello to her?" I gave him the phone and this guy told my mum, "I love your daughter and I want to marry her, but she is giving me a hard time. Please talk to her for me." I was surprised he did that but that didn't change my mind about him.


My mother too, the moment she heard about marriage, she started giving me pressure to accept Kojo's proposal. Unbeknownst to me, Kojo had found a way to contact them. So not only did he call my mother, but my father too. Both of them would call me separately and talk to me, "You think you are young now so you are turning this good man away. If you don't take care you will drive away all the men till you are too old for them to look at you. That's when you will realize that you've made a mistake. Please think carefully about this Kojo guy."



I tried my best to stand my ground but I am only human. Soon enough the pressure got to me. And the next time Kojo asked me to marry him, I said yes. We started dating and things were pretty simple in the beginning. However, it got to a point where Kojo would receive phone calls in my presence and fight with whoever was on the other end of the phone. It happened a few times so I became concerned. "Who are you always fighting with?" I asked. "Oh, it's my ex. She wants to come back into my life but I said no so she calls me to insult me." The explanation didn't make sense but he assured me that he would handle her.


The first time he invited me over to spend the night at his place, I noticed he had ladies' bags, beads, female clothes, and shoes in his wardrobe. Besides, the touch of the house did not look like a single guy's place. You could tell a woman lives there. I became suspicious and started asking questions. "Whose items are in your wardrobe?" "They belong to my ex. She left them here and has refused to come for them. But you needn't worry. I will pack them and send them to her parents' house.



I did not feel at peace one bit, after everything I was seeing. Then I remembered that I was in the same church with his best friend. So I looked for this best friend's number and called him. From the way he spoke, he didn't know that Kojo and I had started dating. I used that to my advantage and got him to tell me everything he could about his friend. By the time we finished talking, I felt nauseous. He revealed that Kojo has been married for four years and they have a son. He also mentioned that he was facing marital problems. I didn't care about his marital problems. What pained me was that I had unknowingly dated another woman's husband.


"You are married yet you called my parents to tell them you want to marry me? Why would you do that? What did I ever do to you?" I confronted Kojo. He didn't deny that he had a wife. All he said was, "You don't understand. We are only together on paper but I am working toward a divorce. It will soon be finalized and I will be a free man. I am sorry you found out this way but I wasn't lying when I said I want to marry you." He asked me to stay with him while he finalizes his divorce. I told him to give me time to think about it.


As soon as I finished talking to him I received a call from a woman. She introduced herself as Kojo's wife. She said a lot of hurtful things to me on the phone but I didn't say anything in return. After she hung up, she sent me a long text message with more insults. I forwarded the message to Kojo and asked him to resolve his issues with his wife. The next thing I saw was my photo on social media with my name, workplace, and number attached. The caption read, "Leave my husband alone!"




The pain and shame I felt that day were boundless. I called Kojo immediately after I saw the photo and it was taken down in a few minutes. But some people had already seen it and called to ask what was going on. I called my parents and informed them about what the man they were rooting for had done. My dad took his wife's number and spoke to her. He told her about her husband's relentless pursuit of me and how he assured all of them that he would marry me. He then logged a complaint at the police station in case Kojo's wife decides to follow through with the numerous threats she made against me.


I was trying to wrap my mind around everything that was happening when I received another call from Kojo's wife. This time around she was calm. She apologized for the troubles she had caused me. "You are not the problem, you are just a victim. I shouldn't have taken my anger out on you, I am sorry. You are not even the first person my husband has done this to." I accepted her apology, let the matter go, and cut ties with Kojo.




A few weeks after the dust settled, I found out that I was pregnant. I had no choice but to reach out to Kojo and inform him about it. He started ranting about how we can't keep the baby, and how he wasn't ready for another child. I didn't wish to get rid of it but that's what I did. It was both physically and emotionally painful for me but I survived.


Recently, I found out that the woman he told me he was divorcing is heavily pregnant with his child. I don't know why he came after me when he knew very well that he was married. I have gone through shame and immense pain because of him. I have done things I never thought I would do in life, like sleeping with a married man and spilling innocent blood. My heart is filled with rage and pain. I want to teach him a lesson so that he will never think of putting another girl through this again. If anyone can help me with a powerful man, I will be happy. I don't want to kill him. I just want him to suffer.