The Day I Gave My Boyfriend A Car Was The Day His Love For Me Died- Lady Narrates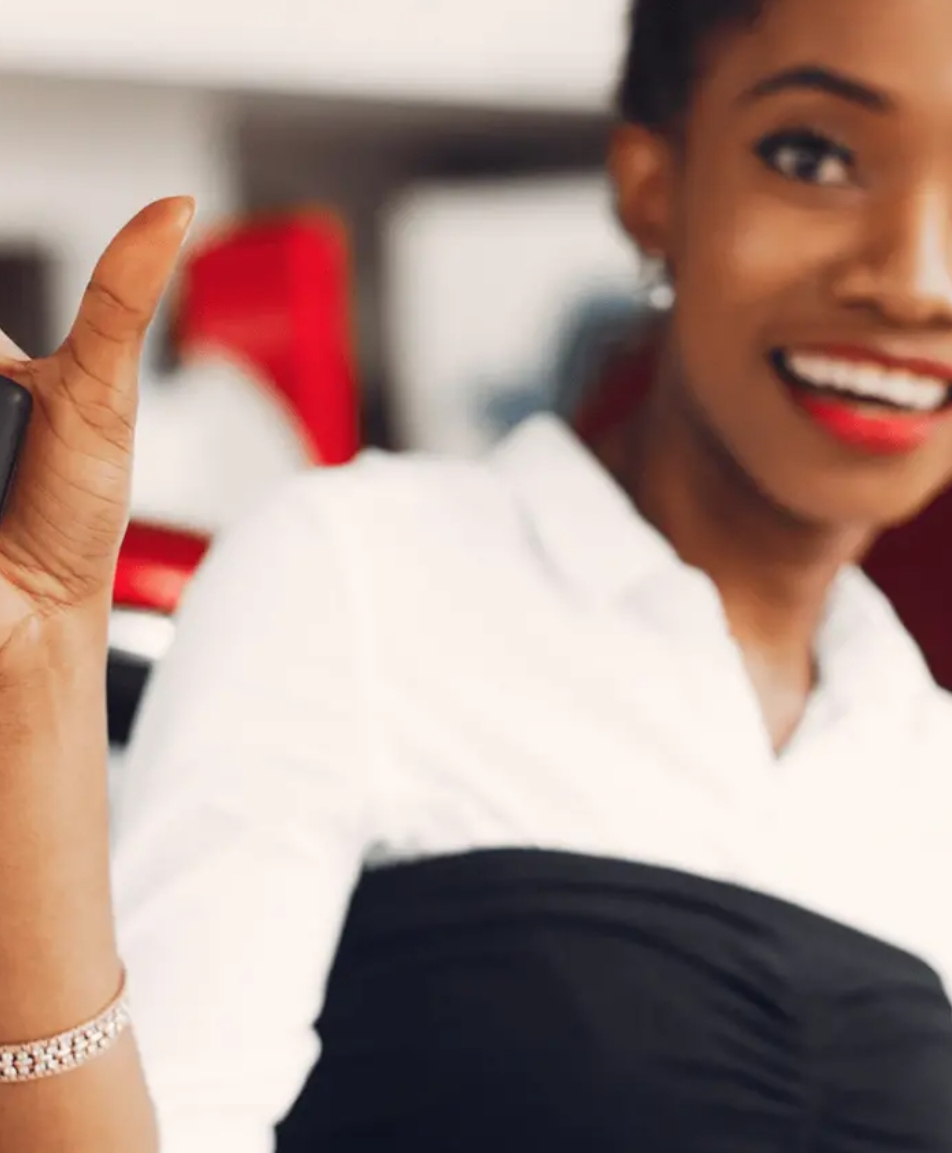 He was living closer to where I did my national service. During my service days, we bumped into each other often. He said hello and I responded. I came to know him as Alfred, someone who was friends with a lot of guys in the office I was working. He was the unofficial IT guy for the company. When they had issues with their network, he was the guy they called. When they had issues with their computers, he was that guy. He came to fix the problems and the company paid him. I didn't talk to him often because I didn't have the need to. My computer was always working so I didn't need the computer guy.
I completed national service and left the place. A year later, I was sitting in the lounge of a company waiting for my turn to be interviewed when I saw Alfred walking the corridors of the company. At first, I couldn't remember where I knew him from. He looked at me and I looked back. He said, "Don't you remember me?" I answered, "I do but I've forgotten where I met you." He mentioned the name of the company and I instantly remembered his name. "Alfred, what are you doing here?" He said, "I should ask you that question. Obviously, it's your first time here."
We talked for a while and he took my number. I attended another round of interviews a week later. While there I saw Alfred again. We talked. He said, "I've been meaning to call you but things come up each time I try to call." A week later, I was there for my appointment letter. I saw him again. He still hadn't called me. Not that I was waiting for his call but he kept making a case for why he still hadn't called. I told him, "I work here now. We may see each other here often so you might not even need to call me."
That evening he called. The following day I met him at the office again. We talked. I asked if he was employed there and he said they were doing a contract for them. "We'll finish very soon and I wouldn't be seeing you each morning like I'm used to. That's sad." I told him he has my number so he could call me anytime.
A few weeks later we met. No, it wasn't in the office compound. He asked me to meet him at a place and I did. Every sign pointed to the fact that he was in love with me. I wasn't ready for love yet so even if he proposed, I would have asked for time to think about it but he didn't propose that day. Weeks later, I found myself in his place. While talking, he leaned in and gave me a peck on the cheek. I asked, "What's that for?" He asked me, "What does it look like?" A few minutes later, he did it again. It ended up in a full-blown kiss. His fingers were trying to go to sacred places when I stopped him. I asked, "Why are we doing this?" He answered, "I love you and I want you to be my girlfriend." I told him, "If you love a girl, you propose and she accepts. You don't take your hands to places she hasn't given you the permission to."
He proposed and I said yes days later.
He came to my house for the first time to visit and saw a car we had parked for almost a year. It's my sister's car. She abandoned it because the engine had a problem. Just when she was about to fix it, her husband abroad came for her and the kids. It was the reason that car was there in the garage catching dust. He asked me, "Whose car is this?" I told him the story behind it. He asked, "Does it mean your sister doesn't want it again?" I answered, "I don't know her plans for the car now that she's not here." For the rest of the visit, it was all about that car. Clearly, he had some interest in the car.
One day he asked me to talk to my sister if he could repair the car and use it. He said, "I can even use it for Uber. If your sister is ready to sell it, I will do work-and-pay with it so I pay her in a year's time." I called my sister and told her about it. She was happy about it. She said, "No problem, give it to him. After all, no one is using it. Decide what you want from it and tell me. If you want to sell it to him, tell me and I will show you where the papers are."
He came for the car and just about a month later, the car was on the road again. He sprayed the car and it was looking new, just like how it was when my sister bought it. He loved me as he promised. He gave me a lot of attention and took me to places when he could. On weekends, I would either be in his place or he would be in my place. He would help me wash, clean and I will also cook for him and later waste the rest of the day watching TV and doing what lovers would usually do. As soon as the car came in, he started changing. I didn't see him like I used to. He didn't even call often. He will miss my call and won't call back.
I made excuses on his behalf; "He's busy with his Uber business. When he gets the time, he'll come and look for me." Time and time again I was left disappointed because he never came around. I asked him questions and he gave me the same answer I'd always told myself when he didn't come.
We had dated for only a year but the color of our love was fading. When I talked, he snapped. He said I was insecure. He said, "I need to work hard and pay for the car." I told him, "I didn't tell you that I'm selling the car to you. We agreed you'll repair it and use it. That's all. You don't need to kill yourself and kill the time we need to spend together just because of that. If it's mine then it's yours too."
Nothing changed afterward. He even turned colder than he used to be. I was the one making all the calls and putting in the effort to make the relationship survive. One day I stopped calling and he never called until four days later. I said, "Do you know it's been four days since we talked?" He answered, "Abi you stopped calling me?" I said, "Oh, so calling is now my responsibility, right?" He answered, "You know I'm busy. Sometimes you need to understand me." After that conversation, we talked again five days later. It wasn't working so we met and I told him, "You don't want me again. Just say it. You no longer want this relationship, just be upfront and stop hiding behind those excuses."
That day he told me, "I want us to be friends from now onward so we see what will happen. We rushed into this relationship from the beginning. We didn't spend time being friends before we got here. Let's go back and be friends, who knows? We'll grow stronger from that place." I stood there speechless for several minutes. I said, "Thank you. I don't want to be friends with you. Whatever we have between us is over. Live your life and I will live mine. No need to be tied to me when you don't want to."
He didn't say another word until we departed.
Once in a while he calls and asks me how I'm doing and I tell him I'm fine. I know he tries to get in touch because of the car. I want the car back so he stops calling me. I don't know how much he has made from the Uber business but he has been using the car for the past six months. Maybe he has made enough to cover his initial expenses. Maybe not but I want the car back. The last time we talked about it he said, "You don't have to do that. You know I've stopped the work I was doing because of this car. I want to work hard and buy it." I told him, "Please I'm not selling it. I want it back in the garage. It's for my sister and she will need it" He sighed.
He thinks I'm taking the car from him because our relationship has ended. Yes, that is part of the reason I want the car back. If there's nothing between us then you can't enjoy what you got because we had a relationship. Somehow, I understand his situation too. He's no longer working and he needs the car to survive. I don't need the car. If he brings it today, it will go back to the garage. It makes me feel like I'm being wicked and only cutting the source of his livelihood because he left me. I don't want that. So how do I get my car back in a way that each of us will be happy? I want to move on from him but he keeps calling me because of the car and I can't ignore him totally because he has what is mine. What do I do?