My Friend Took Me In And Gave Me Life But I Ended Up Entangling With Her Husband- Lady Narrates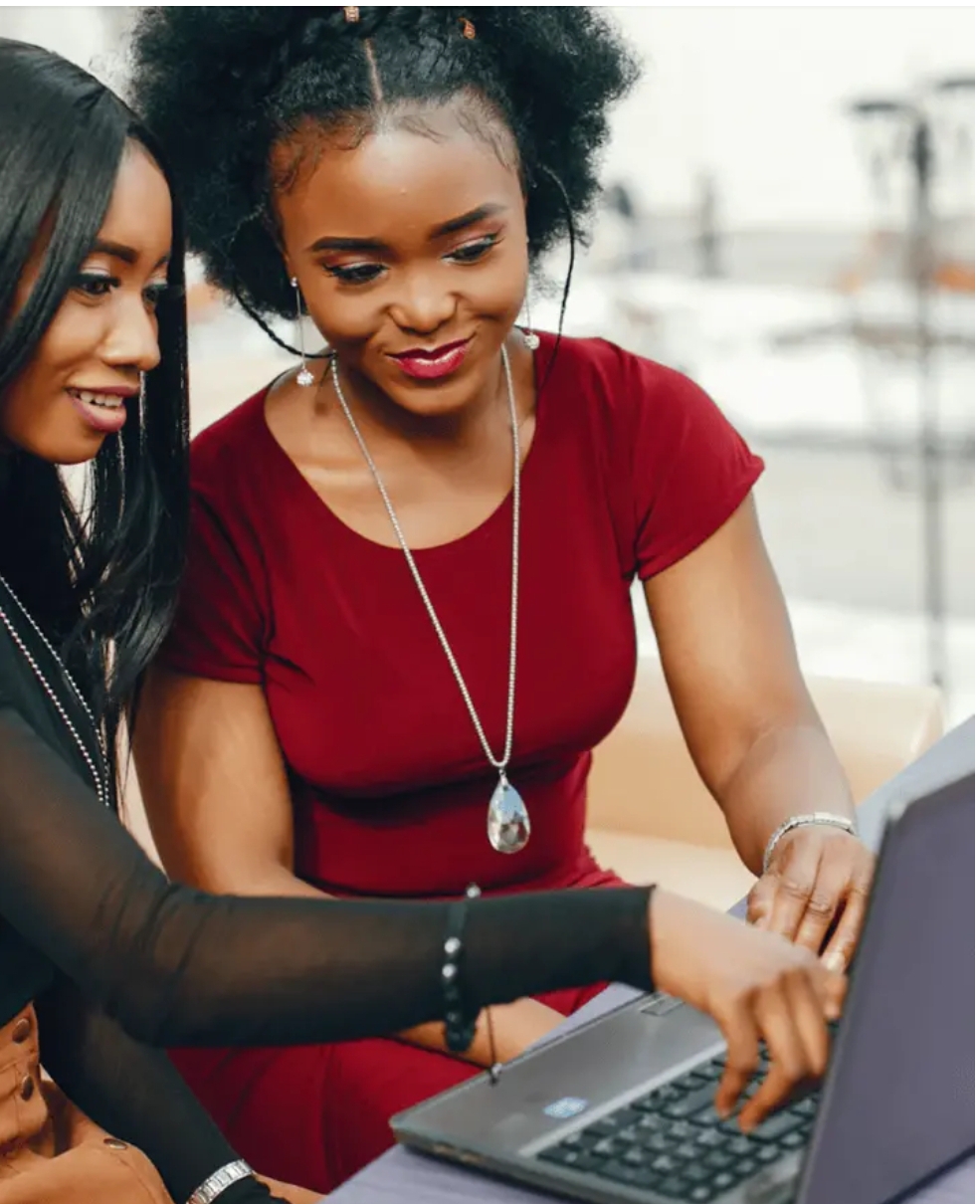 My Friend Took Me In And Gave Me Life But I Ended Up Entangling With Her Husband- Lady Narrates.
I lost my father when I was ten years old. My mother was a seamstress who did not have formal education, but she worked hard to put us through good schools. We are three girls. I am the last born. When I got to the tertiary school, my elder sisters and my mother put resources together to cater for my education.
In my second year in school, my eldest sister lost her job so I had to rely on government allowances for my fees and other needs. The money wasn't enough but I tried to manage. Sometimes I got overwhelmed with school work and the responsibility of taking care of myself. On a day when everything seems wrong, I will walk to the beach closer to my school with music in my ears and reflect on my life.
One day at the beach, two little kids came playing around me. "Who came with these kids that she had allowed them to roam freely like that?" I looked left and looked right. I looked behind me and saw a lady standing a few meters away from me. She raised her hand signaling that she was with them. She was on her phone so I kept the kids busy and safe so they don't run into the raging waves. After a while, she came over to the children and introduced herself. She said, "If you're leaving any time soon, I don't mind dropping you where you're going." I told her, "Don't worry. My school is just across the beach so I will be fine."
She thanked me, took my number, and left with her kids. A couple of days later she called me; "Hi Doreen, I just want to thank you once again for watching over my kids at the beach." I didn't think it was necessary but I welcomed it. We started talking after that. I told her about my family and she also told me about her life.
In my final year in school, this woman paid my school fees and sent me money on a regular basis. Her kindness surprised me. Sometimes I ask God; "What did I do to deserve this angel?" Our bond was like that of sisters. Occasionally she will invite me to her home. I will cook and stock their fridge with food, play with her kids and help them with their homework while she goes out with her husband. Sometimes, I spent the weekends at her end and returned to school on Sundays.
I was posted to the Eastern Region when national service postings were released. She was the first person I called to inform. The day after I shared the news with her she called me. She was like, "Doreen, I want to ask you for a big favor. Please don't feel bad if you can't do it but I hope you can." In my mind, I was like, "What can't I do for you? Just name it." She said, "Can you request for reposting? I want you to stay here. I would be traveling to the UK for two years. I would like you to move in here and help my husband with the kids."
I didn't think twice about it. I said, "Yeah I can do that for you." Getting a reposting wasn't easy but she pulled the strings and paid some people to make it happen for me. I moved into her place a month before she finally left for the UK. I was allowed to use her car to carry the kids to school and from school. My daily task was to feed them, help with their homework, and then prepare food for her husband. If I had to work a night shift, I informed her husband to get home early.
Every evening, she would call the family on a video call. After talking to me and the kids, she will go like, "Let me talk to Chris before he goes to bed." Her Husband is Chris but I called him Daddy. He was such a gentleman until he came into my room uninvited one night. This was a man who had never touched my hands before. The familiarity and friendship I had with his wife did not extend to him. I regarded him with a lot of respect so I was uncomfortable when he showed up in my room that night.
He sat beside me on the bed and said, "Please forgive my intrusion. I don't know how to put this but I will try my best." My heart was racing in my chest. My discomfort heightened when he placed his hand on my lap; "My wife is going to be away for some time and I need a physical companion. You are already like a mother to my kids. It shouldn't be hard for you to be my mistress. I will give you anything you want if you say yes."
For several minutes I sat there in silence. When I finally spoke, I said, "Daddy, please your wife has been very good to me so I don't think I can pay her back like this. Get someone from outside and I will keep it a secret. That's the best I can do." He declined. He realized I was trembling so he took his hand off me and started leaving. He said, "Think about it. I'll give you time."
I cried my eyes out. I prayed and asked God to turn his heart away from me. On Monday he sent me a text, "I will like to have a word with you this evening when the kids go to bed."
My hands shook the entire day. I was so anxious that I started making some silly mistakes throughout my shift. When the kids went to bed that night, I went to knock on his door. He said, "Let's go to your room." While in my room he brought up the topic again. I repeated my answer. This time, he knelt down and pleaded with me. I said no. I walked up and down in the room and he followed me around. Eventually, I said yes to him.
I was a 25-year-old virgin when I said yes to him. I lost my virginity before he left the room. He came to my room almost every night after the first incident. Sometimes, he spent the night with me. Sometimes he went back to his room to make video calls with his wife.
One day, my friend called and said, "I hope you are taking good care of Chris. Please don't make him lack anything. Give him whatever he needs," and then she laughed. That was the first time she was using that phrase; "Please don't make him lack anything…" Each time she called, she kept repeating and emphasizing the phrase, "Don't make him lack anything." I started getting the impression that she knew I was sleeping with her husband. The guilt I used to feel faded. I came to terms with the fact that I was a temporary wife.
My life came to revolve around Chris, his kids, and my work. I had men shooting their shots but I didn't have room for anyone else.
Two years later, my friend didn't return as planned. Instead, the rest of the family traveled to join her over there. I cried when they left. That was when I realized I was deeply in love with Chris. It broke my heart to see him go. When he was leaving, he gifted me his wife's car and a lot of money but it wasn't enough to comfort me.
To date, his wife continues to send me money but my life hasn't been the same. It's been a year but I still think of him. If he asked me to be his second wife, I would have agreed.
Currently, I have a boyfriend who loves me so much but I can't even enjoy intimacy with him unless I think about Chris. He complains I'm too possessive. I get overly jealous when I see him with another lady. I go through his phone at the slightest chance. I wish to open up about my past with my friend's husband but I'm afraid I would be judged wrongly. I want a life for myself without thinking about him. I want to stop being possessive over my boyfriend but it has become my second nature. I can't stop it.