Oyinbo Boys Treat Nigerian Kid Like a King in Class, Carry and Bow to Him in Funny Video, Stirs Reactions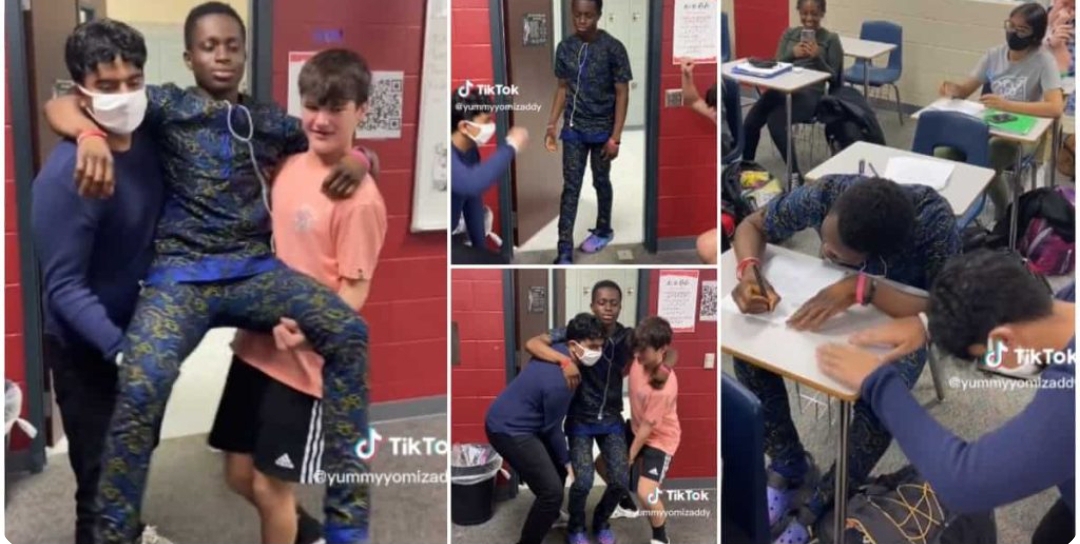 A hilarious video has captured how two white boys gave a Nigerian lad a king treatment in class
As the Nigerian entered the class, the funny lads were already at the doorway and immediately lifted him up
Like subjects serving a respected king, they carried him to his seat and bowed as he settles in the class
A funny video of a Nigerian boy identified as Yomi being treated like a king by two of his school colleagues has elicited reactions on the net.
Yomi, in a TikTok clip, was lifted up by the white folks as soon as he appeared at the class' doorway
They did not stop there but carried him to his seat and bowed their heads as he sat down and appeared to scribble on a paper.

Other students in the class watched with different expressions on their faces, with one black in the class recording them.

The act appeared to be planned between Yomi and the boys and was made to mark black history month.


Watch the video below: