"No man is approaching me": Lady shares video after taking kid brother to mall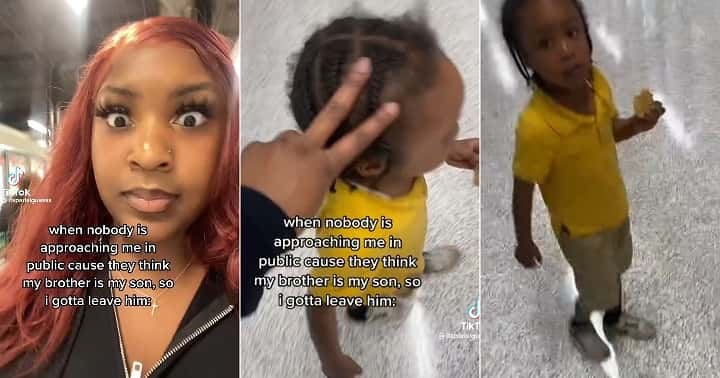 A funny video of a Nigerian lady moving away from her little brother at a mall has kept people in stitches In the video,.
She revealed how men desisted from approaching her because they thought that her little brother was her son .
The smart lady decided to stay far away from the little boy so that single men at the mall will be able to walk up to her
A young lady has revealed the action she took at the mall after noticing why men refused to approach her. The pretty lady went shopping with her little brother who was still a toddler.
Understandably, he was confused to be her son by men around, as the age gap suggested the same.
He chased her immediately but when he got closer to her, she pushed him away.