"Why is the Guy Staring?" Shy Female Corps Member Shows off Smooth Legwork in Video, Men Focus on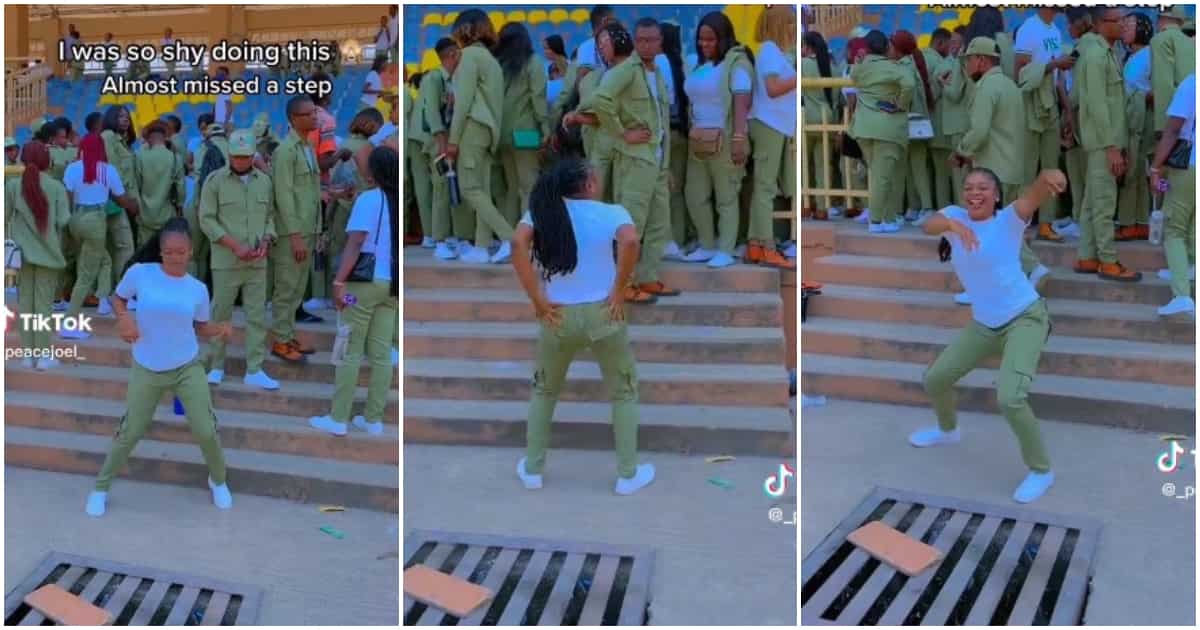 A shy female corps member has gone viral on social media over a video in which she was dancing in camp
The lady said she was shy but decided to come out of her shell to render an eye-catching dance performance
She showcased a lovely leg dance to singer Omay Lay's hit song Soso that people could not help but stare
A petite female corps member caused quite a stir in camp as she suddenly broke into a dance before her colleagues.
The lady whose video has gone viral on TikTok said she was shy and almost missed a step while at it.
In the video she shared, the lady got to the foot of a flight of stairs and displayed fine legwork as she danced to singer Omah Lay's hit song Soso.
She danced in a rhythmic manner and used her hands to support her leg moves. Some male corps members left whatever they were doing to watch the lady's dance showcase.
Social media users commented on her performance with many rating her high.
Watch the video below: