People Call us Witch, No One Wants to Marry us Because of Our Strange Condition" Lady Painfully Says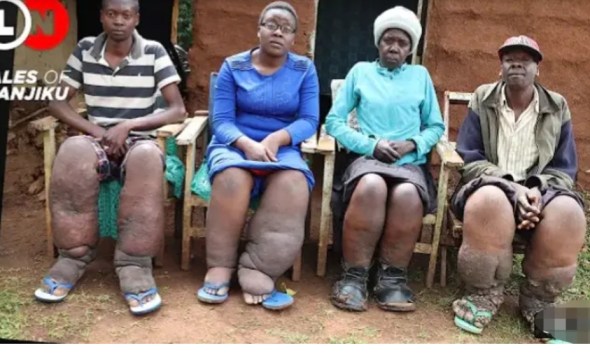 A family in Kisii county is in pain after developing a strange condition which has left their legs swollen and they are left with no hope of getting treatment.
According to their sister by the name Gloria, 27,it all started with a small pimple which later grew into a big wound and after being treated their legs have since continued growing big each and every day.
They claim no one wants to marry them and therefore they are forced to live with their parents because it is even hard fo them to get a job due to their condition.
Their parents have sold everything to get them treated but their legs are still growing big. People call them witch where others accuse their mother of bewitching them.
It has not been easy for them because they were also forced to drop out of school due to their condition.
Gloria claims that she has been having suicidal thoughts but when she sees her mother and the pain she has been going through, she gets hope and moves on.
They recently visited kijabe hospital and their treatment requires alot of money which they don't have.
They are requesting well wishers to help them get treated so that they can live like any other normal person without being discriminated.