It's My Online Boyfriend Who's Spicing Up My Marriage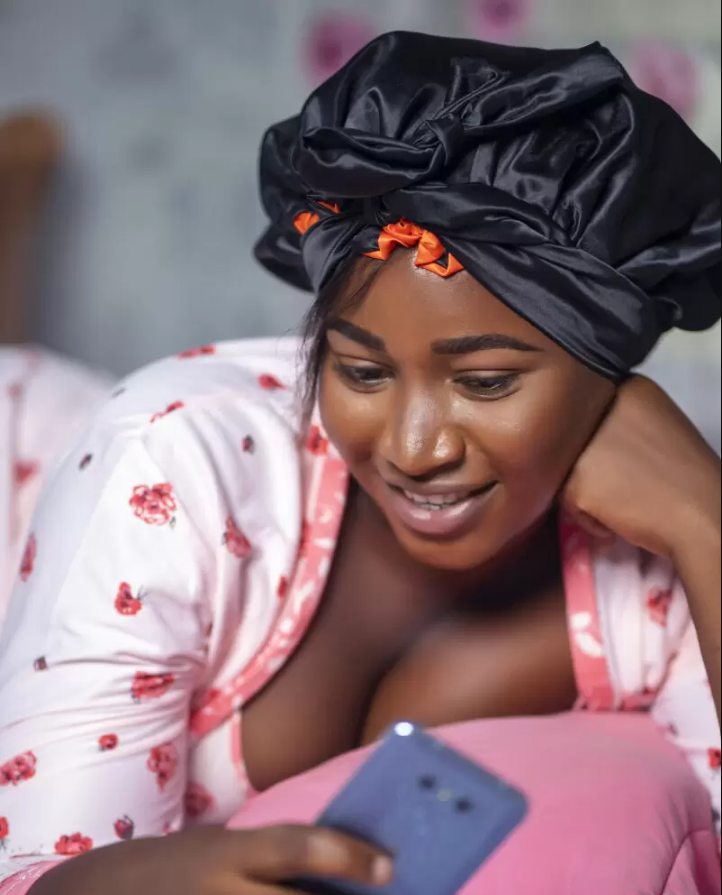 It started on Facebook. Hello, hi, how are you and what have you been doing today? Those were the things we usually talked about. We didn't cross those lines until he started getting interested in my life. When we got to that point,
he was always in my dm, from morning till evening. I enjoyed talking to him because he always had something funny to say. One day he asked for my number and I gave it to him. There was nothing to it. I felt we'd talked for that long and knew each other so there was nothing wrong with exchanging numbers.

That same day I saw a foreign call on my phone. When I picked up, the voice said, "This is Fab, your friend on Facebook." I was a little bit surprised because I didn't know he was abroad. We spoke on the phone for several minutes until he said goodbye. He had been abroad for over fifteen years and had been visiting home every once in a while

One day he proposed to me and I told him I was married. He didn't believe me but that was the truth. "I've been married for over eight years with three kids," I told him. He still didn't believe me so when I had the time, I sent him photos of my wedding and photos of my family. "Why didn't you tell me all this while?" He asked me.

I didn't tell him because my marriage isn't something I display or talk about on social media. My husband is a private person and doesn't even like social media. When we go out and I take photos, he gets angry. When he's driving and I put the selfie camera on us, he hides his face. He prefers to stay in his corner and I get it.

Apart from that, we have a wonderful marriage. We seldomly fight or argue. He's content playing his role as a husband and he tells me to concentrate on my role as a wife instead of posting pictures and living my marriage on social media.

Fab had a hard time believing that I was married. After the picture evidence and everything, he still insisted that we should date. I told him it wasn't possible because I don't intend to cheat on my husband. He has his shortfalls but he doesn't deserve to be cheated on.

One day, he said something that caught the neck of my curiosity. He said, "How about we become an online couple?" I asked what that meant and he said, "Everything happens online and not physically. When we meet online, you're my girlfriend. When we meet physically, we don't know each other. Our love life is going to be virtual and not physical."

I agreed to date him online because what happens virtually cannot be dangerous. Fab is a well-built guy. He looks like a disappointed model who has learned to take his life seriously. He'll send me videos where he's almost naked and walking around the house and doing his own cooking. Some days it will be videos of him training. He'll ask me to send mine and I would decline. I would tell him I wasn't in good shape and he would understand me.

He encouraged me to start working out and I listened to him. I didn't have issues with sending him my workout videos. He liked them. He offered advice and told me what I could do better.

One day my husband travelled and I called Fab on video in the night. That night, he pushed me until I nearly caved in. He told me to imagine doing it with him, touching him and breathing on him. I followed his instructions until it started going too far.
He was asking me to show him my skin. He was pushing me to appear naked on the screen. I said no. I told him I was shy. I asked for more time to get the courage to go that far with him. He didn't mind doing all the things I said no to. He showed me what was under his clothes and modelled around his room for me to watch.

When my husband returned from his journey and wanted intimacy, I jumped on him. I caught myself thinking about Fab while my husband was busy going up and down. I imagined Fab in my husband's position and it felt different. I'm not the kind of woman who calls for a second round but that dawn I woke my husband up and asked him to do it again. I couldn't convince him to do it again because he said he was tired.

I spoke to Fab about it when we talked and he laughed at me. He said, "If you give me the chance, I'll continue from where your husband left off and you'll like it. I'll prove to you I'm better at it online than he could do with you physically."

I'm indulging Fab because he's not here and there's no way I can cheat on my husband with him. I know for a fact that I will never cheat on my husband but what's happening between me and Fab gets me confused sometimes. Yes, I haven't shone him my skin like he wants me to but it looks like he gets to me in a way my husband cannot. I enjoy talking to him. I enjoy surrendering myself to this online thing we are doing than seeing what's happening live between me and my husband.
Can this count as cheating on my husband?

I'm only hanging around the barbering shop because I know this barber can't give me a haircut. What I do with him hasn't affected my marriage in any way, if anything, it has rather improved the intimacy in my marriage. Fab pushes me to the edge and I run to my husband for satisfaction. Even my husband has noted the change in me and has complimented me on it.

I wasn't the kind of wife who initiated s*x but today, I'm the one initiating everything because during the day, I talk to Fab and he pushes me over the line and I have no option than jump on my husband when I get the chance to.

I'm confused if this also counts as cheating. We started not too long ago so it's easy to stop. If I get the impression that it counts as cheating, I'll block him and concentrate on my marriage.
The only disadvantage would be that the new-found fun we've found would be gone. The light I've switched in the mind of my husband will go dim and it may affect us again. I need your suggestions.