I Met This Man And We Started Dating ,Few Weeks I Saw Signs And I ignored But Now I Regrets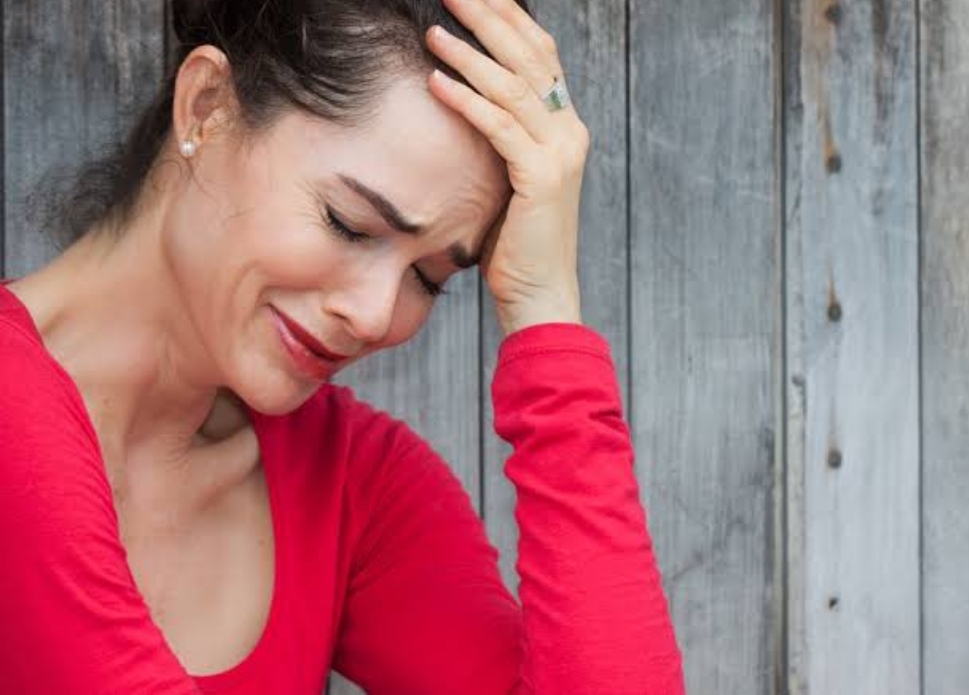 I met Kojo right after I completed secondary school. He had also finished his apprenticeship as a welder not too long ago. He proposed to me but I turned him down because he reeked of alcohol anytime we met. I told him, "If you want to be with me then you have to stop drinking. What future can a woman have with a man whose joy is found in the bottle? Go and come clean next time."
After two weeks he came back looking sober and smelling clean. He said, "I have finally gotten the alcohol out of my system. I am done with it. If I can't have you because of that then what's the use? Here I am, coming to claim what I've always wanted."Initially, I thought it was just a joke but I later saw intention in what he was saying.
We were together for five years and he didn't touch alcohol the entire time. He ran away from opportunities to drink. If there was a place that would draw him into drinking, he avoided that place. He didn't stay close to people who will advise him to pick up the bottle. He looked the other way when bottles greeted him. That aside, he treated me like I was an egg. I was his world and everyone saw it. People even started spreading rumours that I had bewitched him. When I got sick, he hand-washed my clothes, even my underwear.
I was young and foolish. Instead of appreciating Kojo's love and efforts, I took him for granted. I disrespected him at the least chance. In fact, I cheated on him several times. It got to a point I had to come clean to him. I didn't see the point of being with him while I keep other men on the side. I confessed to him, "Kojo I met someone else and I've been dating the person on the side. I know it's bad but I can't help it."
I was hoping he would break up with me so that I would go and be with the other guy, but he didn't. Rather, he begged me not to leave him. When I was barely twenty-three years old, he started talking about marriage. I wasn't ready to settle down at that age. I was young and saw a whole unexplored universe ahead of me. I wanted to explore life and have fun. I said no to marriage and made up my mind to walk away because of that.
He didn't want me to. He begged me to stay but my mind was made up. He asked some friends to talk to me but I wouldn't listen. One of my friends advised, "If you leave Kojo, you won't find any man to love you like he does. Make up your mind and stay with him. He's a keeper."
I didn't care about any of that. I was certain that the world was full of men who were equally endowed with a heart full of love. I would find one of them and pitch camp with him. One who is not in a rush to marry a twenty-three-year-old girl.
I left Kojo but it soon dawned on me that what my friend said was true. It even felt like a curse hanging over my head. The guy I left Kojo for treated me poorly and cheated on me. He didn't do a quarter of what Kojo did but I was so in love with him and was ready to prove that I was capable of finding love outside of Kojo.
When this guy cheated on me I got broken. I even ended up in the hospital. In the end, I lost him. He left me when he knew I needed him the most.
I met another guy, Kwesi. In the beginning, he was good to me. After a while, I started seeing signs of manipulation and emotional abuse but I thought to myself, "No one is perfect. I will manage him like that. Hopefully, when we get married he would change." We dated for two years and then tied the knot. Life after marriage was a nightmare. The signs I ignored when we were dating became worse. I started having regrets.
He often came home late from work. Sometimes he would call and say, "Today, I'm working late into the night so I won't come home. Don't wait for me." At that moment I didn't need anyone to tell me that the man was having an affair.
When I tried to ask him about it he got angry and picked a fight with me. He would say things like, "You are behaving like this because you don't have a proper level of education. What am I even expecting from an SHS lever? You don't know how the elite world works. This is why I need a refined woman by my side. Someone who won't ask questions when I'm working late."
Sometimes the fights were verbal but gradually they got physical. He stopped me from working. I was completely dependent on him for my every need. Because of that, I became afraid to confront him. He could get angry and withhold money from me. So, if I saw something, I acted like I didn't see it. If I heard something, I acted like I didn't have ears.
I was living like a slave in my marriage. When we had our first child, I thought he would sit back and set his priorities straight. I thought the presence of our son would soften his heart a little bit. I was wrong. He continued his behaviour. I recall a time this man hit me in front of our three-year-old son. The child looked at us in confusion amidst crying. That was the day I realized I had to leave the marriage.
When all that was going on I remembered my friend's words, "You will never find a man who will love you like Kojo loves you." I shook my head and wondered, "Did this girl curse me? Everything she said is happening to me." The last straw that broke the camel's back was when I found out that my husband was dating an underage girl in our neighbourhood.
He told me he was going on a business trip with a friend. Later I found his travel documents and realized it was the girl he was travelling with. I wanted to ask him but I was afraid of what he might do. When he left for the trip, I gave myself a lot of pep talk. When he returned I confronted him. I am not exaggerating when I say I almost lost my life after asking him about the girl. I reported the issue and I was advised to move out of the house with the kids. They made him rent an apartment for us and we moved in. My parents helped me through that difficult time in my life. In 2019 I filed for divorce and by 2020 I had my freedom.
I completely gave up on love after everything I went through. That was when Kofi came along. He wasn't rich in money but I realized he was rich in the important things; kindness, honesty and love. That was all I was looking for in a man. I had married a man who had something in his hand but treated me like a slave. I was ready for something different, something soft on the heart and Kofi was all that. When he proposed marriage, I answered, "Yes, I'm ready. I will marry you in a heartbeat."
We got married this year.
The happiness he brings to my life is immeasurable. He loves and cherishes me as though I am his first love. He is nothing like any of my exes and for that I am thankful. He represents a new beginning, a point where I start everything afresh. I wake up from sleep each morning knowing there is an angel beside me waiting to put smiles on my face before I step out. That alone makes my heart younger than it used to be. There are many rivers to cross as this marriage is new but I trust and believe that with God on our side, this marriage would be our last stop.