I Asked For Her Number And She Gave Me The Number Of Her Boyfriend When I Called The Number this Happened- Man Narrative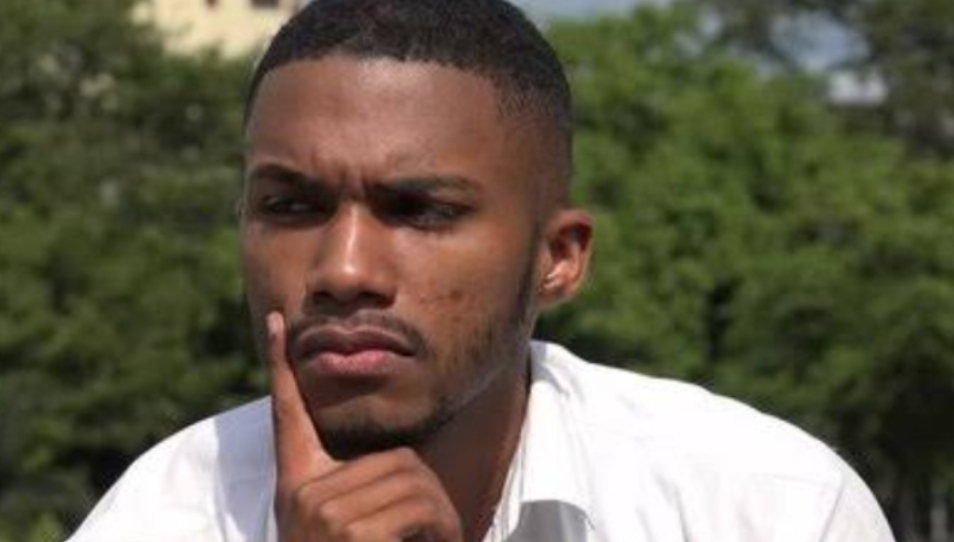 Not too long ago I attended a friend's wedding. Ebo. One of the nicest humans I've ever met on earth. I was the one who proposed the toast. I couldn't say much. I just lifted the glass and said, "To a good buddy whom I met through a woman. Through it all, he had proven to me that how you meet people doesn't matter but what matters is where you are going. It's his happy day so I won't stand here and bore you with a long story. I will cut it short and propose a good life, good health, and happy marriage. May this love you've found stay forever new until your dying days." We all screamed to the toast and made a cheerful sound.
This is like starting a story from the end because the beginning is a little bit weird. You may call it dark and you wouldn't be wrong. I met Ebo through a girl—his girlfriend. This is how it all began…
I met a girl online some years ago. She made a post on Facebook asking for a favor I could give. I reached out to her inbox and we discussed how I could be of help to her. I told her, "I know someone who can help but I will have to talk to him first and see if it's alright for me to give you his number." She responded, "Kindly do. I really need all the help I can get." A day later, I sent her the number of the man who could be of help to her. She spoke to the man. She got what she needed. The following day, she reached out to me on Messenger; "Thank you, sir. I spoke to your guy yesterday and he was very helpful to me. I want to thank you even before everything gets sorted."
I would wake up in the morning and send her a message. We'll chat for a while before we say goodbye to each other. She initiated the conversations often too but mostly, I was the one who always contacted her. I went through her profile. I liked what I saw so I decided to make a move on her. It wasn't my intention to just hit on her. I wanted to know her better. Get closer for her to know me too so things would be easier. All this while, I hadn't asked for her number. We were only chatting on Messenger.
One day I asked her, "Can I get your number? I will call one of these days to hear how you sound like." She responded, "Don't you like how I sound here? There's no difference between the way I sound here and the way I sound on the phone." That wasn't the answer I expected to hear. Looking at how far we had come, I thought it was going to be easier to get her number. "Maybe, she's playing a little hard to get before she gives it to me," I said to myself. I told her, "We've been talking for a while. I don't know your voice. One day, I may need to talk to you urgently. Messenger isn't the place to reach out to people when there's an emergency. Trust me, I'm not going to worry you if you give me your number."
She said, "Get it from your friend. The one you asked him to help me. We spoke on the phone many times. Maybe he saved my number. He can give it to you." I didn't want to overstretch it. I didn't want to sound pushy so I told her, "It's ok if you're not comfortable with giving me your number. We can still chat here every now and then."
From there this girl never responded to my messages. She'll be online, I will send, "Hello, it's been a long time we talked." She'll read the messages and leave them hanging. I remember asking her through messenger, "Have I done anything wrong that you've decided not to reach out to me again? Just let me know and I will apologize." She read the message and didn't respond. I stopped contacting her from that day. Several months later, She posted new photos thanking God for adding another year to her year. I wrote her a happy birthday message under the photos and added all those wishes to it. I went into her inbox and said, "I have a gift for you. Can I have your number so I send it through?
She replied. She sent a number and said, "This is it. Now you have it." I said in my head, "See how fast she had given me the number because I mentioned gift." I called the number and I heard the voice of a guy. I dropped the call, checked the number to be sure that I'd called the right number. It was the right number. "Or it's her brother who picked the call. I called the number again and the same person picked up. He asked, "Yeah, who am I speaking to?" I responded, "Please I'm looking for Cindy." He asked, "Cindy? But why are you looking for Cindy on my phone?"
That was when I realized the girl had given me the wrong number. I said, "Don't worry, it's a wrong line." He asked calmly, "How did you get this number? I know Cindy but I want to know why you'll call my line and ask for her. Don't you have her number?" I responded, "Actually, it was Cindy who gave me this number." The guy laughed. He said, "Then she lied to you. That's my number and I am her boyfriend. But if you want her number that desperately, I can give it to you."
I felt it was amateurish for her to do that. If she didn't want me to have her number, there are so many ways she could go about it than send her boyfriend's number to me. Somehow, I was very disappointed. I told the guy, "Maybe she doesn't want me to have her number. It's her birthday and I have a gift for her. I will give it to you so you give it to her." I sent GHC500 to him with the reference, "Buy her something." He called back. He said, "I want to know. Does she know that you are sending her MoMo?" I responded, "I told her I was sending a gift." He asked, "Please pardon me for asking so many questions but how did you get to know her? Are you her friend? What's the relationship between you two?"
I told him everything. How I connected her to someone to help her. How we've been talking on messenger and how I came to ask for her number. He said, "After all these, and she gave you a wrong line?" I responded, "Maybe she had the wrong impression about me. Maybe this is her way of telling me that she's already dating. But it's alright, just get her something for her birthday. She's a cool girl."
From there I didn't contact Cindy again. A day after her birthday, the guy called me. He said, "Let me be honest here, I didn't use all the money on her but I told her you sent something and she was shocked. Has she contacted you?" I said, "No she hasn't but I don't expect her to contact me. She doesn't want to be a friend so it's ok." He said, "My name is Ebo. You're Andy, right?" I responded, "Yes, my name is Andy." He said, "You're a brother and a gentleman. I like your vibe."
We moved from vibe to asking each other questions. By the time we ended the conversation, we knew a lot about each other. From there he'll watch my status and comment. It will turn into a full-blown conversation about our lives. He'll call sometimes and I will also call sometimes. He began his text with, "Bro…" I responded the same way. Bro. I posted an event on my status and he asked me, "Are you going?" I responded, "Yeah, I'm going. I was there last year and it was hot. I'm not missing out this year. no matter what" I was at the event when he called, "Bro, I'm around." I screamed, "You came?" He said, "I'm at the entrance."
We had the night of our lives. We talked about Cindy and I even apologized for almost getting into his territory. I said, "She's a good girl. You have to hold her tight. Not many girlfriends would give their boyfriend's number out to guys worrying them. She did it for you." He said, "Yeah she's a good girl. It's our first year together and so far so good." I asked him, "Does she know that we talk? That we've met?" He said, "No she doesn't know."
So we became very good friends. And then my senior sister had an accident and was seriously injured. She spent some days at the hospital before she finally died. I was devastated. I couldn't do anything for days. When she was at the hospital, Ebo visited twice. When she died and I told him, he came home right away and he was equally devastated as if he had also lost a sister. But he never met my sister until her accident and eventual death. At the Funeral he came with Cindy and we met for the first time. I was mourning but I smiled when I saw her. She said, "You're mourning so I won't say much. After everything is said and done, you two have a lot to explain to me. How did you two get here?" I responded, "You brought us here. Have you forgotten you gave me his number? He's a brother now."
We were very close for over three years. In those three years, I became their mediator when they had issues. I was always on the phone solving their relationship issues. Cindy accused me of taking sides meanwhile, she was always the first to bring the issue to my table. When Ebo went wrong, I told him. Where he was right, I stood behind. One morning he called and said, "She says it's over?" I asked, "Cindy? Over? What happened?" He answered, "The same insecurity issues. She thinks I'm cheating. She read messages on my phone that she thinks confirm her stand." I asked, "Be honest here bro, are you cheating on her?" He said, "You would have been the first to know if I was. Why would I keep it from you?" I asked, "Should I talk to her?" He answered, "No don't. If she comes talking to you, that's fine but don't approach her."
She never called to tell me what happened. Maybe she thought I would take his side. Maybe she didn't believe me. She didn't believe our friendship so she never made mention of it. She blocked Ebo and also blocked me on Whatsapp. I called to ask why and she cut the line on me. By the time I realized it, she had blocked me on Facebook and had even blocked me on phone. "What was my mistake? What did I do wrong?" I never had an explanation for those questions. I asked Ebo, "Are you sure you want to let go?" He said, "It hurts me small that she's doing that but hey life goes on." Somehow, I had the faith that they would come back together. You know, lovers fight because they love each other. They come to a breaking point but bend backward and hug again. That's the way love goes so I was hopeful. Ebo said it was the end but I knew there was a way for them to come back until he introduced Afua to me as the new girl."
Two years later, I was at their wedding proposing a toast.
But that wasn't the highest point of our friendship. Before Ebo came along, I couldn't pinpoint anyone among the lot and say, "This is my best friend." But he came along and changed everything. I can't count the number of times that guy had come through for me. When he wanted to have a wedding, I was the first to know. We planned everything together. I asked, "Should we invite Cindy?" He responded, "Maybe you don't want the wedding to happen. Go on and invite her." That was on the lighter note but I got the point.
Today, there's someone I call a brother. The only sibling I had died but this guy took over and brought another perspective of friendship I never knew existed. All was possible because Cindy thought she was giving me the wrong number. We are here now, tipping our glasses and saying cheers but she's not. Life. It curves and it bends. But whatever my lot may be, I would always be grateful to this guy who calls me a brother.