My Best Friend Advice Me to Leave the Guy I was Dating, But Now She is Dating Him, But There Is More To It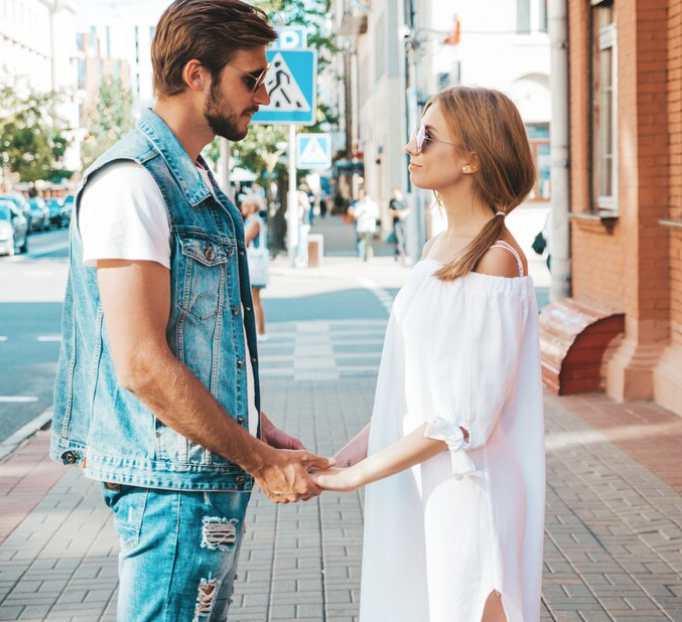 A girl who had been in an on-again, off-again relationship with a guy for several years. As time went on, their relationship started to get serious, but things took a strange turn. The guy began to ignore her, avoid her, and act distant, leaving the girl confused and hurt. However, there were moments when he showed affection, like calling her late at night to ensure her safety and surprising her with acts of love.
Feeling frustrated and needing to vent, the girl turned to her best friend, who had been friends with both of them for a long time. Her best friend didn't hold back and advised the girl to leave the guy, pointing out his immaturity and the repetitive nature of his behavior. The girl agreed, but a part of her still wanted to give him another chance.
Despite her best friend's warnings, the girl decided to give the relationship another shot. However, her friend continued to remind her of the mistreatment she was enduring, emphasizing that being ignored without reason was unacceptable. Eventually, things reached a breaking point. The girl poured her heart out to the guy, and he promised to change for her. Sadly, the next day things got even worse, and he couldn't even bring himself to look at her.
Heartbroken and hurt, the girl distanced herself from him, mirroring his own actions. She couldn't bear to face him anymore. A few weeks later, they coincidentally crossed paths at a party. The guy offered a half-hearted apology, blaming his commitment issues for the turmoil in their relationship. It was the final straw for the girl, and she decided to cut off all contact with him.
Little did she know, during that same party, her so-called best friend spent the entire time with the guy, away from prying eyes. The girl, unaware of their secret rendezvous, didn't approach them because she wanted to avoid any awkward confrontations. It wasn't until later, when another mutual friend informed her about their new relationship, that she discovered the betrayal. The girl was shocked and hurt by the news, realizing her best friend had been disloyal all along.
Now, the girl finds herself in a dilemma. Her "friend" is trying to figure out why she seems distant and upset, but the girl has chosen to keep her feelings to herself. She hasn't confronted her friend about the betrayal and has started to slowly withdraw from the friendship, especially now that she's on a holiday vacation.
As she reflects on the situation, the girl wonders what she should do next. Doubts cloud her mind, making her question if her reaction is an overreaction or justified. With time, she hopes to heal and find the strength to move forward, leaving behind the pain of a failed relationship and a broken friendship.
According to Her Narration: