Husband Returns Home from Business Trip and Finds Best Friend in Wife's Bed – Story of the Day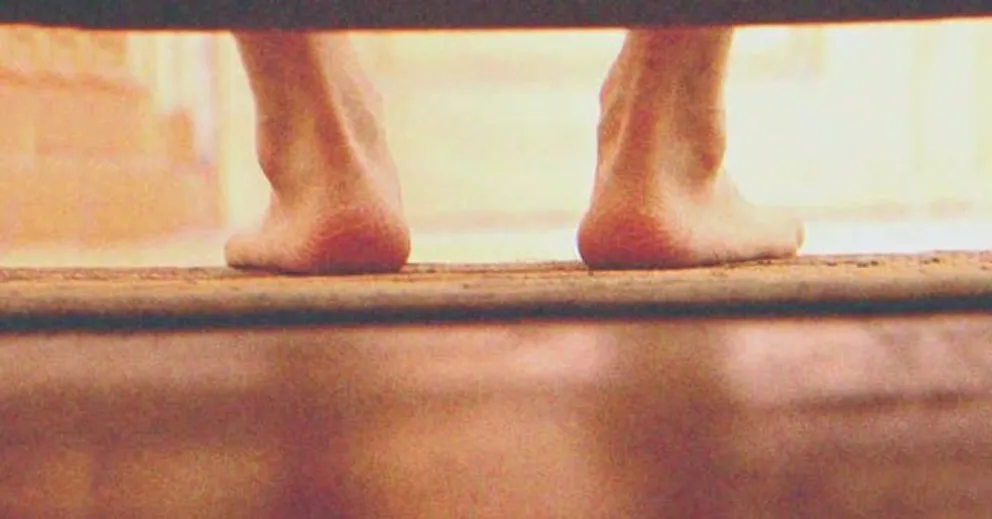 Lily never gave a reason for her husband to be so jealous of his best friend, Cooper. Until one day, after a long business trip, Alan comes home to make his wife a surprise and finds Cooper lying down on his bed.
Alan and Lily met in college and have been together since then. They're pretty much like those couples we see in movies and read in novels. Alan fell in love with Lily as soon as he laid his eyes on her. But at first, Lily was kind of lukewarm and she had a boyfriend at the time.
It's not that Lily wasn't interested in him, she was. But she was loyal to her boyfriend. However, gave Alan the opportunity to become a friend, and they did become best friends. At some point, the friendship became a deep and beautiful love story.
A year after they graduated from college, they got married in a stunning wedding. Six years passed and they had a lovely baby together, Stephen.
Alan was the perfect guy and Lily knew she was lucky to have him and him to have her. But there was only one thing that was hard for her to deal with — his jealousy.
There wasn't actually a real reason for Alan to be jealous of her. His wife was pretty loyal. But one thing that would get Alan nervous was Lily's closeness to his best friend Cooper.
Sometimes, at dinners, Lily would be the only one laughing at Cooper's silly jokes. One day, after one of these dinners, Alan questioned his wife. "Lily, you're often the only person who laughs at Cooper's stupid jokes. Do you really think they're funny?"
What's that, hon? Are you jealous?"
"No… It's just… You're often the only one who laughs at them."
"What's the matter, Alan? He reminds me of my brother Jason, who has a similar sense of humor. No one would laugh at Jason's jokes either, just me. I miss my brother, you know? It's been years we haven't seen each other since he moved to Britain."
Lily knew her husband. The man was both stubborn and jealous. But throughout the years, she learned how to navigate through that, so she continued, "I understand you honey, but there's nothing to be worried about. I love you, alright?"
Sometimes, Alan had to go on business trips but nothing longer than a few days. This time, the company he works for needed him to implement a new project in Argentina. The trip would last two to three weeks.
Alan and Lily haven't been apart more than a week since they started dating. Now, Alan was a bit concerned. Because of his jealousy, he didn't want to leave Lily alone during the summer holidays, so he tried to convince her to come.
"But Alan, it doesn't make sense. What about Stephen? He's just 5 months old, I don't want to take him on a long-haul flight," replied Lily to his offer.
The man tried to convince her in spite of her arguments and it didn't work. He went alone to Argentina and the project ended up so successful that they finished it before the estimated deadline.
So Alan returned home a few days earlier and decided to surprise his family. He arrived home Saturday morning, exhausted after the long flight. "She won't believe I'm back," he thought.
Even though he was tired, he still wanted to prepare a surprise, especially for Lily. He bought some fresh baguette and croissants on his way home and went to the kitchen to make his wife a morning breakfast in bed.
He tried to be quiet, as he didn't want to wake them up. He went upstairs with a breakfast tray and some flowers. But as the man opened the door, he couldn't believe his eyes. His best friend, Cooper, was laying down on his bed. "What the hell?!" he screamed as he opened the door.
"You son of a gun, how could you?" Alan screamed, dropping the tray and making a huge mess on the room's carpet. Cooper jumped out of the bed. "Hey dude, what are you doing here?"
"This is my goddamn house, man! What are YOU doing lying down on my bed?
rush when she heard the screams and entered the room wearing a robe. "Oh my God, what's going on here?"
"Ok, what the hell is going on here? What are you two doing in my bedroom? Where's my wife?"
"Alan, calm down," said Charlotte as Lily entered the room.
"What's going on here… Alan? Honey, you're back! But… what's happening here?"
Alan was slowly getting back to his senses. The man overreacted when he saw Cooper, his best friend and the man he was most jealous of, lying down on his bed, fully clothed, and his wife half-naked, wearing a piece of towel. The man's mind couldn't make any sense of what was going on.
Although the whole situation didn't make any sense in his mind, he knew nothing extraordinary was going on there. "I'm sorry… can you please explain?"
Charlotte started. "Lily was heavily sick and apparently, Stephen didn't seem to be well either. I offered myself to come and take care of them."
"What about you, Cooper?"
Cooper came to pick me up this morning because we're going to visit my parents. He was waiting for me while I was taking a shower," replied Charlotte.
"Oh damn… I'm sorry, I made this huge mess. I wanted to surprise you, Lily, but I had no idea what was going on. I think I'm still tired from the trip, I didn't sleep a wink during the flight. I'm sorry honey," Alan ran to hug Lily and turned to Charlotte and Cooper: "I'm sorry you guys… Thanks, Charlotte for taking care of them."
What can we learn from this story?
Don't make assumptions.

Never be afraid to ask for clarification even if a situation seems to suggest what you think it is. Don't assume anything before everything is cleared out.
Trust is granted not earned. Alan has difficulties trusting the beloved people in his life until he was put in a situation that showed him that it was safe to trust people who love and care about him