Strange Girl Knocked at My Door, and I Realized Something Unusual – Story of the Day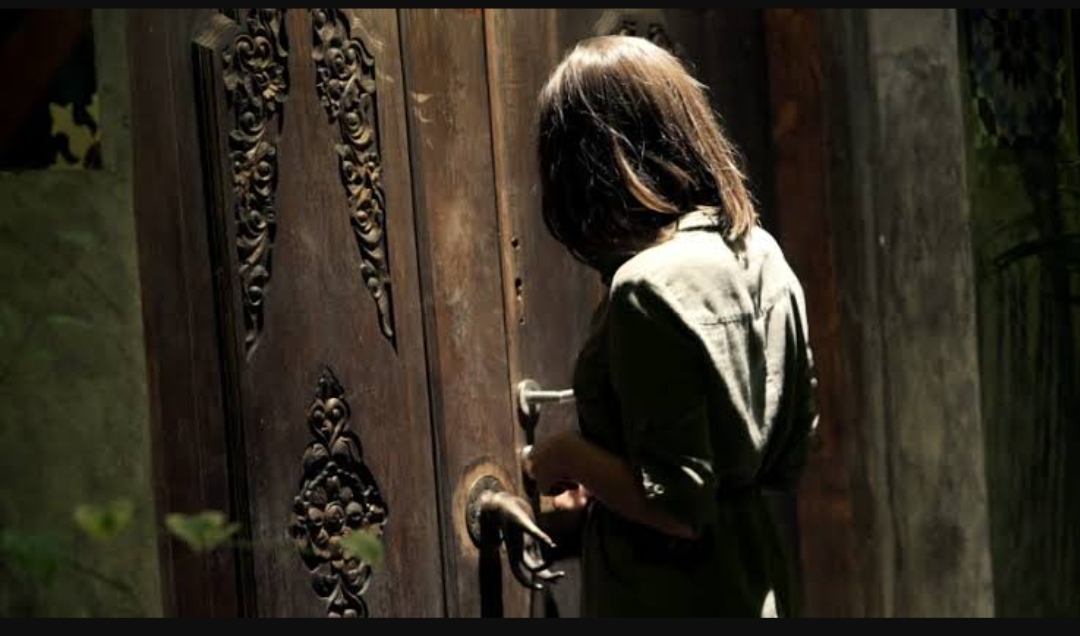 I can never forget that afternoon when Anna showed up at my doorstep. At first, I thought she was just a stranger who had lost her way, but when she showed me the photograph she had, I realized those eyes weren't really strange to me.
I had met my husband James for the first time five years ago at a work conference. I don't remember what it was about him that attracted me, but I fell in love with him at first sight. Not long after, James also confessed his feelings for me, and a year later, we got married.
I was really happy with my married life. We had a small house in a lovely neighborhood, James was an adoring husband, and we had a two-year-old son, Mathew, who meant the world to us. But unfortunately, one afternoon, it all fell apart
That afternoon, James and I had planned to go on a picnic. We were just about to leave the house when the doorbell rang. "Oh god, don't tell me it's a nosy neighbor paying us a visit on a Sunday afternoon!" I thought to myself as I proceeded towards the door.
However, when I answered the door, I saw a young girl standing at the doorstep. "Does James Carter live here? I'm Anna, and I need to meet him urgently," the girl informed in a firm voice.
"Well, yeah, he's at home," I replied. "But do you mind if I ask you how do you know him?"
"Lady, that's none of your business!" Anna responded rudely. "I'd like to meet him personally, so call him fast."
I felt weird. "Who is she? Has she lost her way? And what's with that attitude?" I thought to myself.
Anna spoke up again, irritably, "Can you call him fast? I'm getting sick of looking at your face!!
At this point, I lost my cool. "Calm down, girl! Don't forget that you're standing on my doorstep!" I yelled at her.
Anna sighed and rolled her eyes. "Well, Mrs. Carter. You'll soon come to regret what you just said!" she told me firmly.
I was perplexed. I stood there for a while, just looking at her and wondering why she said that. Unfortunately, I didn't have to look long to figure out who she was, and that one realization was enough to shatter my perfect life right before my eyes…
"What's with that noise, honey, and who is she?" James asked as he approached us.
"Her name is Anna, and…" I started speaking when Anna interrupted me.
"Well, daddy, it's time for you to make amends for your mistakes," the girl continued. "I hope you remember my mother, Clara!"
I was stunned! I quickly turned to James. "What is she saying, honey? Is she really…"
James didn't react to my question. "And what proof do you have?" he asked Anna, looking at her.
Anna handed over a photograph to James and me. It was a picture of him kissing young Clara. I learned that James was madly in love with Clara in college, but they'd lost touch after Clara's father transferred to a different city.
James had no idea he had a daughter until Anna showed up on our doorstep that day. Anna said that her mother had recently died, but she had given her James' address before.
I was heartbroken when I found out that James had a daughter outside our marriage. I'd never suspected James of keeping secrets from me before, but at that moment, I was really confused about what to do.
"I hope everything is clear now!" Anna continued obnoxiously. "Now, let me go inside. I'm really tired."
Honestly, I felt bad for Anna that she had to spend so many years without her father, but after seeing how rude she was, I didn't want to accept her into the family. However, fate is fate, and no matter how hard you try, you cannot change it.
I looked at James. He couldn't stop crying as he clutched the photograph in his hands. "I'm so sorry, Clara. I never knew we had a daughter. I promise I'll take care of her," he said with tears flowing down his cheeks like a waterfall.
I felt sorry for James and tried consoling him. "See, James, I understand she's your daughter. But look at how disrespectful she is. Do you really think we should look after her?" I told him calmly.
James held my hand in his. "Please, Linda, let her stay with us. I can't leave her like that. Maybe if she stays with us she'll get better?" he told me.
After looking at James, I agreed to let Anna stay with us. I didn't want to do it, but I promised myself that I would take good care of her just for James' sake.
However, when it came to Anna, she only became more arrogant and disrespectful with each passing day. She would play loud music while I was working, and if I asked her to lower the volume, she would lash out and tell me that I wasn't her mother and shouldn't be telling her what to do.
Well, if she was only disrespectful to me, that was still fine because I know it's hard for a teenage kid to accept a stepmom. But she didn't spare James either.
One day, when she asked James to purchase her a new car, he explained that he didn't have enough money and that he would get one for her as soon as possible. But Anna lashed out at him. "Aren't you tired of saving on me? I thought 18 years was enough!" she yelled and stormed out of the room.
That day, I decided that I would not allow that girl to stay with us. "See, James, we've been really patient with her, but I just can't take it anymore," I told James when he returned from work.
"But Linda, she's my daughter. I am sure she'll soon learn that being arrogant and disrespectful is not right," James explained to me.
One week," I looked at James angrily. "If she doesn't improve in one week, I'll kick her out of the house!" I told him. James nodded. However, Anna had decided to disappear as quickly as she appeared.
When everyone was asleep at night, she broke into our room and stole money from the nightstand. She would have successfully escaped from the house with the money if Mathew had not started crying.
I was shocked to see Anna holding all the money when I awoke and turned the lights on. And James just couldn't control his anger when he saw Anna like that. "Everything has a limit, Anna, and you've crossed it today!" he yelled at her.
"I was planning on kicking you out of the house, but I think it's better to hand you over to the police!" I added
Anna started pleading. "Please don't hand me over to the cops. I promise I'll never do it again!"
"Oh really? And why should we trust you?" I looked at her angrily.
"I promise you. I swear on my deceased mother, I will never repeat this," she told me with tears in her eyes.
"No, Anna, we can't let this go this time," James added. "We need to report this!"
I don't know why, but the way Anna said that she wouldn't repeat it really hit me. I decided to give her a chance and prove to us that she can be a good daughter. And to our surprise, after that day, she never troubled us.
Later we found out that she was interested in baking, so we sent her for professional training, and now she has her bakery, which she's named after us and her mother, Clara. Oh, also, you might find it hard to believe, but we've adopted her. She is officially our daughter now.
What can we learn from this story?
Everyone deserves at least one chance.

If Linda had not given Anna a chance that night and handed her over to the cops, Anna may never have improved in life. Instead, she would have been consumed by a sense of revenge towards James and Linda.
Being strict is good sometimes. Anna would not have realized her mistake if James and Linda had not been strict with her and had not warned to hand her over to the cops.