How Woman Finds Out Mom Lied to Her and She's Been a Missing Child for 20 Years
A phone call and a diary changed one girl's life forever. Her mother wasn't the woman she claimed to be, and there were countless secrets buried in the past until the shocking truth came to light in 2013.
Parents will go to the ends of the earth to keep their children safe and under their protection—even if that means breaking the law.

One mother's life fell apart when she learned her baby would be taken away from her, so she did the unthinkable, and her story captured the world's attention.
THE LIFE-CHANGING PHONE CALL

Samantha Geldenhuys was a typical university student working toward her nursing qualification when everything she thought she knew about her family and herself changed instantly.

In 2013, her mother, Alex, phoned with life-altering news. She explained why they broke off all their communication with friends and family in the United States, and she told her child about her first marriage.

Then, the mother unexpectedly stated:

"I'm going to jail now … 'cause I've been accused of kidnapping you, and I said I had to keep you safe."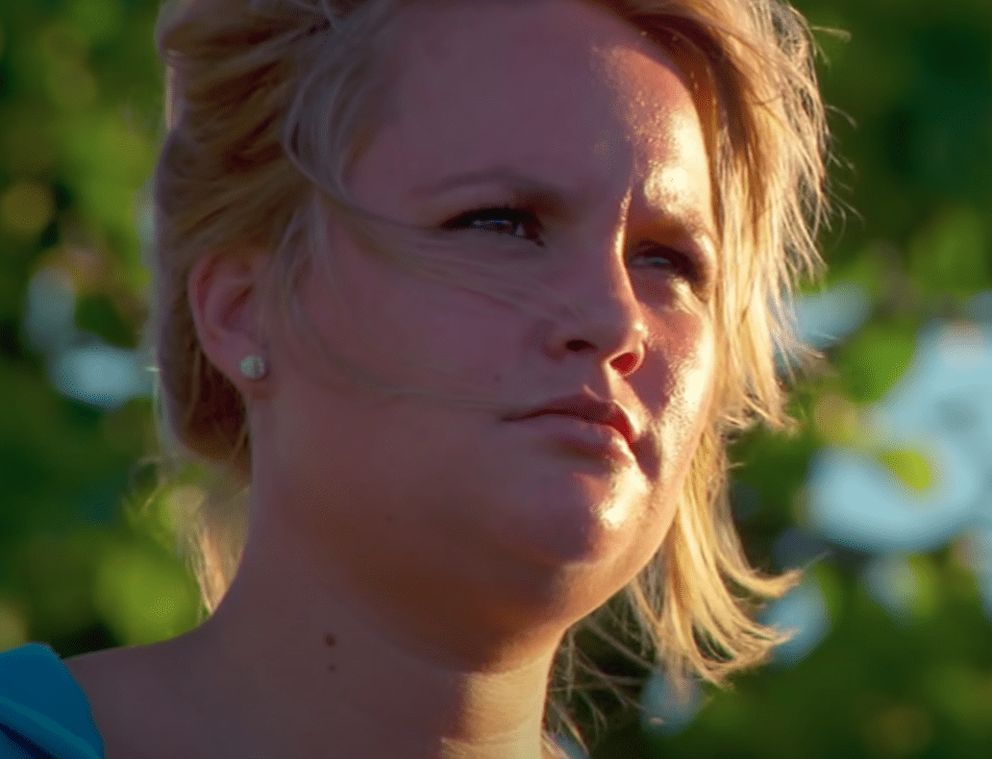 THE REVELATION TURNED HER LIFE UPSIDE DOWN

Samantha was shocked by the revelation and couldn't believe what had happened. Her identity and her mother's identity were fake, and the lies turned her life upside down.
The shattered daughter expressed that her name was Samantha Geldenhuys, but she was given another name at birth, a name she didn't recognize.

She also shared about her magnificent upbringing on the Sunshine Coast in Australia. Her life was perfect, and she thought she knew her mom inside out. However, she said: "In reality, [my mom] wasn't Alex at all. She was Lee … Lee Barnett."
THEY WERE RUNNING FROM THE FBI

Dorothy Lee Barnett changed her name to Alex in 1994 when she ran away with her 11-month-old daughter, Savanna, who she renamed Samantha.

The woman planned the getaway for weeks and managed to escape the FBI for two decades. Barnett revealed how she altered her physical appearance, arranged fake documents, and traveled from America to Paris, France, with her baby girl.

Life on the run took them around the world, living in places like Germany, Malaysia, South Africa, and Australia. The former flight attendant went to extreme lengths to stay under the radar and cut off all ties with family members still in America.
THE REVEALING DIARY

Over the years, Barnett recorded her private thoughts in a diary for her daughter, and when the news about their past finally broke, Savanna could read her mom's words and gain some clarity.
Savanna shared: "A few months before my mom gave birth to me, she started writing a diary. It starts off on the first page, saying, 'To my dear Savanna. Someday I'll give this journal to you so that you can hopefully understand your mother.'"
SHE FELT THE SYSTEM FAILED HER

Barnett decided to share her side of the story with the world because she wanted people to understand why she went to such extreme lengths to keep her child.

She was involved in a nasty legal battle with her former husband, Harris Todd, who she claimed never wanted to have a baby. Barnett also said Todd painted her to be an unstable person, and the court sided with him.

Despite two medical professionals stating that Barnett was in good health, Judge Robert Mallard gave Todd custody of their child because one psychiatrist diagnosed the mother with mental illness.
SHE WAS OUT OF OPTIONS

Barnett tried to appeal the ruling, but her efforts failed, leaving her feeling desperate. She believed there was no other option but to flee the country with her baby girl
She expressed:

"I knew nobody was there to help me. I started to make my plan to leave … something … was just … propelling me forward … knowing that I had to get her safe and I had to keep her safe."
THERE'S NOTHING WRONG WITH ME"

Savanna later confirmed her mother's healthy mental well-being and disagreed with the court rulings, sharing that Barnett always treated her with love and care.

The mother added: "There's nothing wrong with me. I've never done anything violent." She was proud to have raised her beautiful daughter and described her as a "healthy," "happy," and "intelligent" child.
Savanna might never have discovered the truth if her mother had not made one small mistake—sharing her real name with a trusted friend. The individual reached Todd, and in no time, the FBI was knocking on Barnett's door.

The mother explained her arrest that was years in the making. Barnett noted she was in her pajamas when men with guns told her they had a warrant for her arrest.

She faced charges for her crimes, including kidnapping and passport fraud. Barnett eventually pleaded guilty and was handed a 21-month prison sentence.
THE REUNION WITH HER FATHER

Savanna reunited with her dad after 20 years apart, and she shared about the moment, noting that it felt "awkward." She stated: "He held out his hand to shake my hand. And I thought, 'Well, I'm not quite comfortable with that. I'd rather give a hug.'
Savanna and her mother shared an unbreakable bond, and despite the lies, she understood her actions. In the words of Savanna, "she did everything she could and more just to keep me safe."