How Elderly Poor Couple Gets Kicked Out of Their House, Can't Believe It's Their Grandson Who Did It (Video)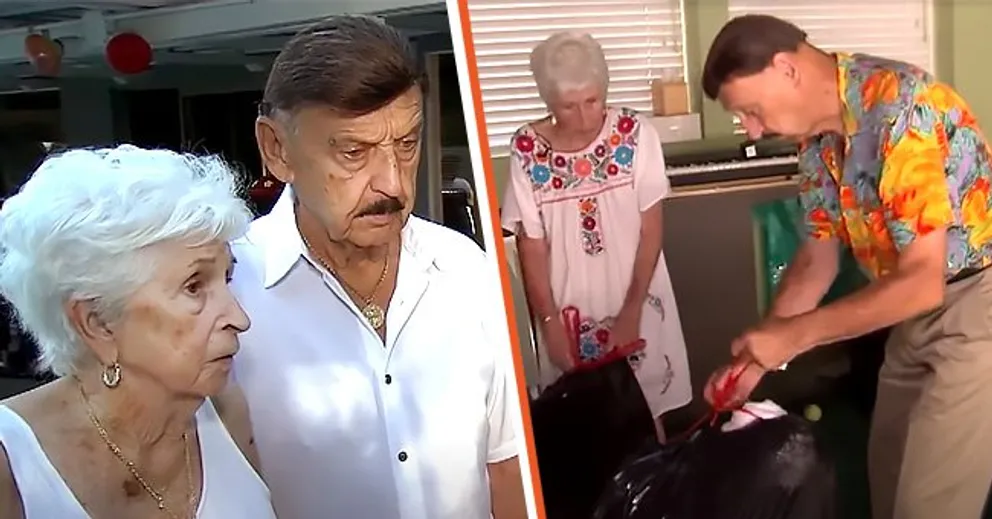 An older couple looked forward to spending many blissful years together in their house. Much to their dismay, their heartfelt dreams came crashing down when they discovered something utterly devastating one day.
Every person hopes to spend the winter of their lives feeling happy, loved, and contented. But sometimes, life startles us with unexpectedly heart-rending scenarios that turn our worlds topsy-turvy.

People often trust their loved ones and look to them for comfort and support, but imagine the painstakingly difficult situation an elderly couple endured when their own flesh and blood left them questioning the very institution of family.
THE KAWECKI COUPLE

Helen and Hank Kawecki lived in their Thousand Oaks, California, home for more than 56 years. The lovely couple was eager to spend their remaining life together in their longtime house, which wasn't less than a safe haven.

Life was picture-perfect, and the older couple dreamed of a life devoid of worries and filled with their beautiful union's everlasting joy and serenity. But unfortunately, they were utterly oblivious to what the future had in store for them.
THE DAY THAT CHANGED EVERYTHING

One exceedingly sorrowful day in 2016, 87-year-old Helen and 88-year-old Hank received the biggest shock of their lives that left them in shambles and completely devastated.

According to an update on the gofundme page, hank passed away in november 2018, after which helen decided to move in with her daughter in indiana.
It turned out that someone had scammed them out of their lovely Thousand Oaks home — a place where they had lived for nearly six decades and a house where they planned to stay for the rest of their lives.


A HEARTBREAKING REVELATION

But the nagging question was, who did such a painful thing to the Kaweckis, and why didn't they see it coming? The elderly couple couldn't believe it when they learned that it was the doing of none other than their beloved grandson.
Even more heartbreaking was that their grandson had allegedly sold the house without their knowledge. Helen told the CBS Los Angeles: 
"I didn't think that my grandson would do that to me. He would be the last person."
UNCOVERING THE ALLEGED SCAM

It all began when the Kaweckis discovered that their lovely house had been listed for sale online. The information was shared with the couple by their friendly neighbors, Linda and Doug Emerson, who reportedly uncovered the grandson's scam.

The Emersons, who lived across the street from the Kaweckis, first learned of the alleged fraud after they ran into a real estate agent who introduced her client to them as the new residents of Kawecki's house.
THE KIND NEIGHBORS

Doug was familiar with the Kawecki couple's plans to live in their home for the rest of their lives and immediately felt the need to dig deep into the matter. Then, he learned that the loans against the house were in default. He spoke to Fox 11 News about the incident:

"He [Kawecki's grandson) took out a loan of $360,000 then he took out another loan for $65,000. Then, he went to another mortgage broker, packaged those and took out another loan for $47,400 and he didn't make any payments on that. That started the foreclosure going."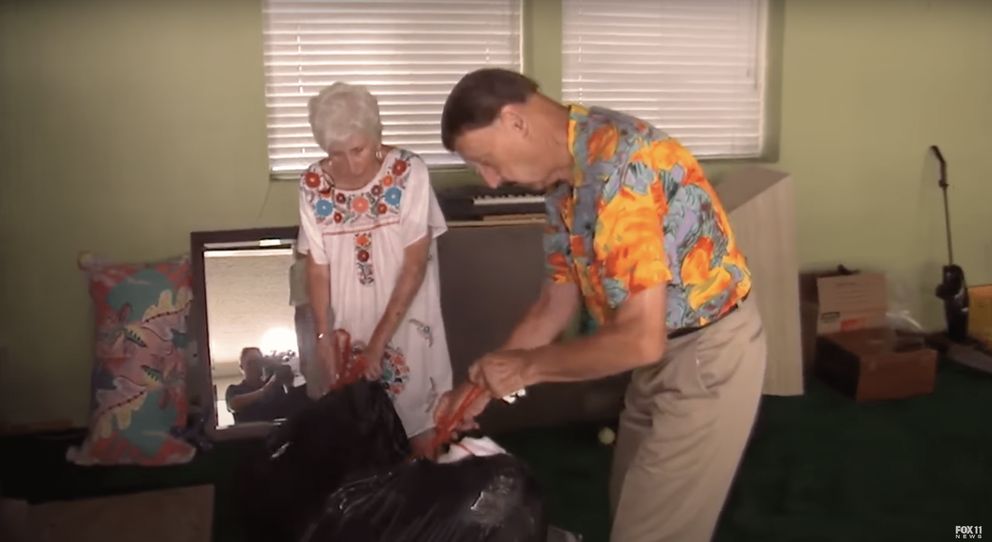 CONNECTING THE DOTS

According to Inside Edition, the Kawecki's grandson also made arrangements for the couple to be evicted from the house while showing it to potential buyers. When asked how the couple felt about the devastating situation, Helen expressed:

"It's hard, very hard, to leave this. But we don't have any choice. And I didn't ever think my grandson would ever do this to me. Ever."

The elderly couple shared that in 2014, they thought about taking out a loan from the bank when their grandson suggested he did it in his name instead. He reportedly told his grandparents that they might have a hard time taking out a loan because of retirement.
THEY TRUSTED THEIR GRANDSON

The Kaweckis said they unknowingly signed the house deed over to their grandson, thinking they were signing the bank loan papers. Helen further described that she and her husband didn't read the documents because they trusted their grandson. A heartbroken Hank expressed: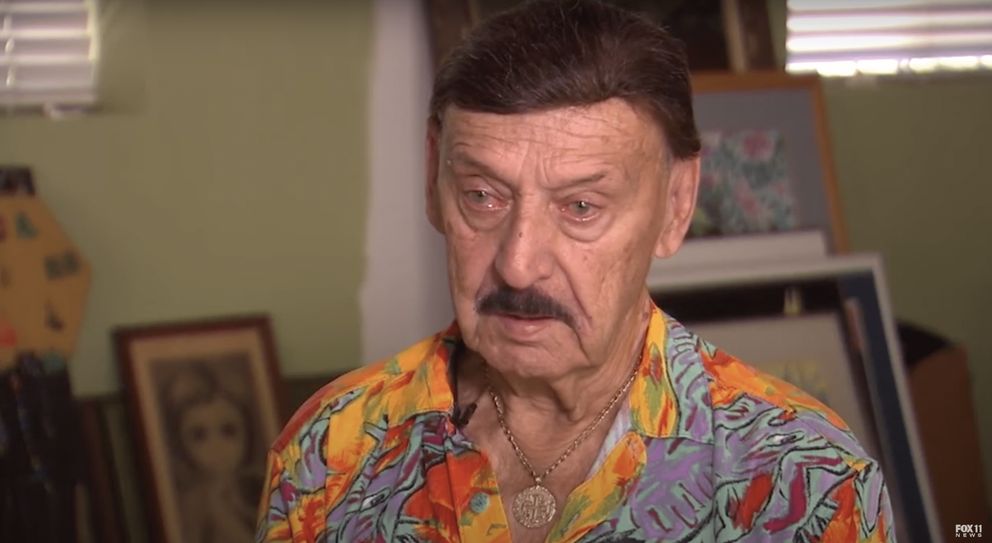 Not used to this. I don't know what to say anymore. It's a hard thing."
Helen also revealed that the Emersons had warned her of her grandson's reportedly evil plans, but she refused to accept that he could do such a thing. 
TRULY HEARTBREAKING

As the older couple prepared to pack up years of their belongings, they claimed they would have never been kicked out of their home had they not been reportedly deceived by their grandson. An utterly shocked and grief-stricken Helen recalled:

"I asked him outright, is my house for sale. He said, "no, no, don't worry about it." But it was for sale."

Doug recounted that the couple's grandson told them that bank agents were coming by to assess the home, but in reality, real estate agents visited the house and showed it to interested buyers.
THE COMMUNITY STEPPED FORWARD

The Emersons set up a GoFundMe page to help the Kaweckis, as they were out of money and didn't have an alternate place to live. They also offered the elderly couple to live in their guest room and helped them hire a lawyer to fight back
Helen and Hank stated they were still in denial that their beloved grandson, whom they endearingly called their "treasured child," played with their trust and reportedly led to their eviction.

According to ABC7News, the couple moved into a mobile home in a senior living community, thanks to their benevolent neighbors and generous community members stepping forward to help.
According to an update on the GoFundMe page, Hank passed away in November 2018, after which Helen decided to move in with her daughter in Indiana.

The saddest thing about betrayal is that it hardly ever comes from strangers. Undoubtedly, what the Kaweckis endured was highly troubling and painful, and we hope nobody has to experience such a thing. Please share this story with your loved ones.