92-Year-Old Was about to Be Evicted by His Daughter from the House He Built 56 Years Before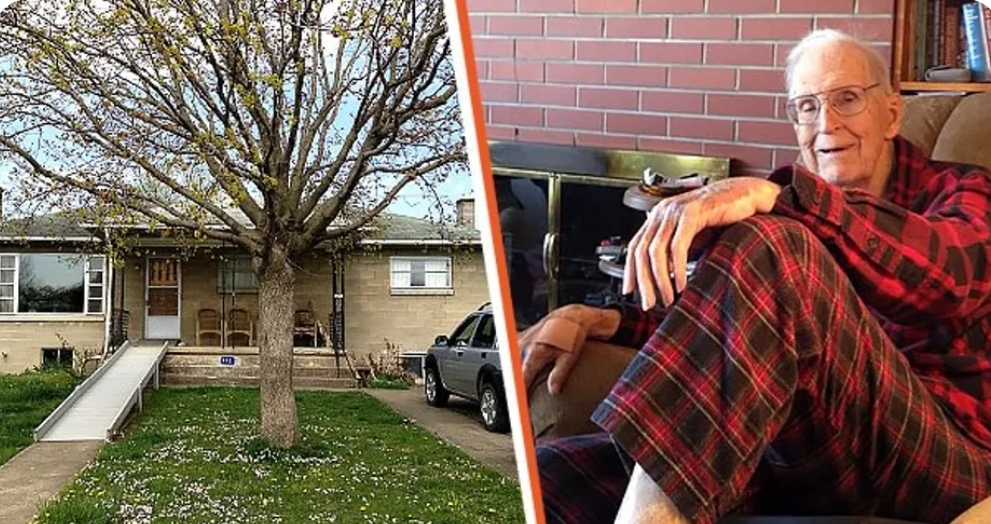 In a heartwrenching turn of events, an elderly man was on the verge of being evicted by his daughter from his home of more than 50 years when something unexpected happened. Keep reading to discover how things turned out for the older man.
Having a heart that cares and feels for others doesn't cost a thing, but it can make an enormous difference in people's lives. In times of uncertainty and chaos, being kind to one another can be a heartwarming gesture.

You might have come across heart-melting stories of youngsters lending a helping hand to senior citizens, and today's story sheds light on a similar theme.
THE ORDEAL

A World War II Ohio veteran, John Jack Potter, didn't know he would live to see the day when his flesh and blood would turn their backs on him. But when the tragic day finally arrived, it left him shocked and heartbroken.

Potter served in active combat in The Aleutian Islands campaign. Besides serving his country, he was also a former Sheriff of Vinton County, Mayor of Zaleski, Ohio, a retired chief train dispatcher from the B&O railroad, and a 65-year Master Freemason.

But despite having numerous accolades to his name, nothing prepared Potter for what was about to come. His ordeal began in 2004 when he and his now-deceased wife gave the general power of attorney to their daughter, Janice Cottrill.
A MAJOR SETBACK

Potter was battling a severe health condition at the time, and he and his wife made the decision just in case their health declined in the future. The elderly couple also entrusted Cottrill to care for her autistic adult brother, Joe.

Here's another story that you might like, and it's about a granddaughter who brought her grandparents to a new home and then told them it was theirs.
Much to Potter's surprise, Cottrill used the power of attorney to transfer the house in her name as a gift to herself. The fallout worsened when the father and daughter argued over visitation rights for Joe after Cottrill took over his care in 2008.
A SHOCKING REVELATION

But in 2010, Potter and his granddaughter, Jaclyn Fraley, were dumbfounded when they learned about the deed transfer. Soon afterward, Cottrill and her husband, Dean, tried to turn Potter out of his home in Zaleski, Ohio, which he had built 56 years ago.

The WWII veteran was stunned and utterly shattered as he now faced a possible eviction at the hands of his daughter and son-in-law. Fraley was also shocked when she learned Cottrill wished to place Potter in a nursing facility.


Potter had reportedly tried to switch the power of attorney to his granddaughter, Fraley, but it was too late to reverse the deed transfer. When the then-35-year-old Fraley saw the eviction notice, she shared that her mom and stepdad's behavior deeply upset her.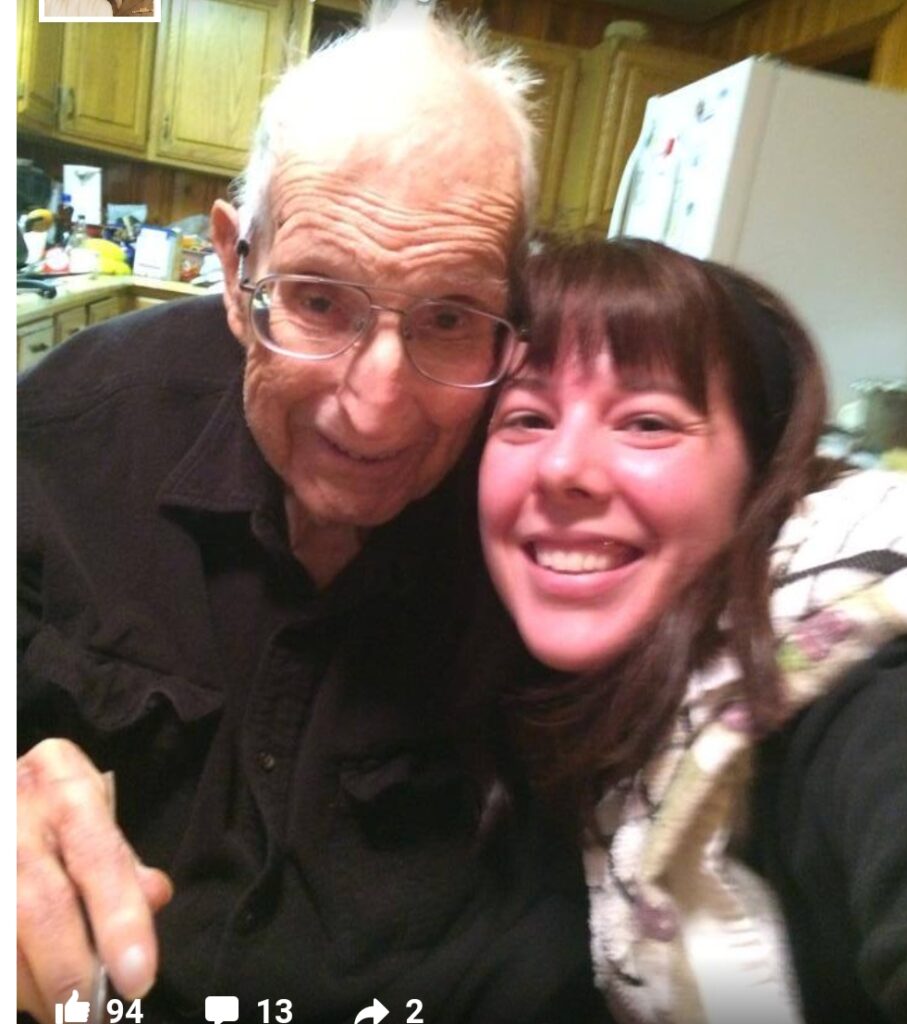 MAKING ALL POSSIBLE EFFORTS

A heartbroken Fraley revealed that she had hoped her mother would act with care and compassion despite the family difficulties and let her father spend his final days in his home. But when Cottrill took the other route, Fraley was devastated.

Potter and his attorney offered Cottrill $60,000 to buy back the home, but she declined the offer. The older man shared that he was initially reluctant to provide more than the market value indicated for the house.

But Fraley knew how much the home meant to her grandfather, especially in the wake of his worsening health. So, in May 2013, she turned to Facebook and related the painful incident, asking veterans and anyone out there to help with donations.
REACHING OUT TO THE COMMUNITY

Fraley set up a GoFundMe fundraiser and asked people to show their love and support to Potter. The netizens received her touching Facebook post well, and donations started pouring in for Potter. In the post, Fraley wrote:

"My grandfather is 91 year old John J Potter and a WWII veteran. He is being evicted from his home by his own daughter, so she can sell his house and have the money. I am his granddaughter and I am trying buy his house back from his daughter to prevent the eviction."

In addition to the crowdsourcing site, Fraley also posted YouTube videos of her then-91-year-old grandpa relating old war-time stories. The woman succeeded in raising almost $140,000.
CELEBRATING THE JOYOUS MOMENT

The money was sufficient to get Potter's home back, and the remaining amount was dedicated to Potter's general health and wellness. Fraley said she shrieked for ten seconds and started bawling when she got the news. Potter also expressed:

"I want to express my appreciation for all those people who helped me. It wasn't one person, it wasn't a hundred but over five thousand people and I certainly appreciate it more than they will ever know."
TILL WE MEET AGAIN

When asked the price at which Potter's house was bought, Fraley declined to share the exact figure but said it was "five figures" and more than her grandfather's previous rejected offer of $60,000.

Thanks to a kind-hearted and loving granddaughter like Fraley, Potter got his home back and escaped a probable eviction scare by his daughter. Sadly on January 7, 2014, Potter left this world for his heavenly abode. Fraley's Facebook post read:
Tonight at 6:40pm Grandpa left us to shine among the stars of heaven. I was at his side and holding his hand as he slipped away. He will forever be in our hearts and watching over us
Tonight at 6:40pm Grandpa left us to shine among the stars of heaven. I was at his side and holding his hand as he slipped away. He will forever be in our hearts and watching over us