I Want To Divorce Her Because She's In It For The Kids And Not Me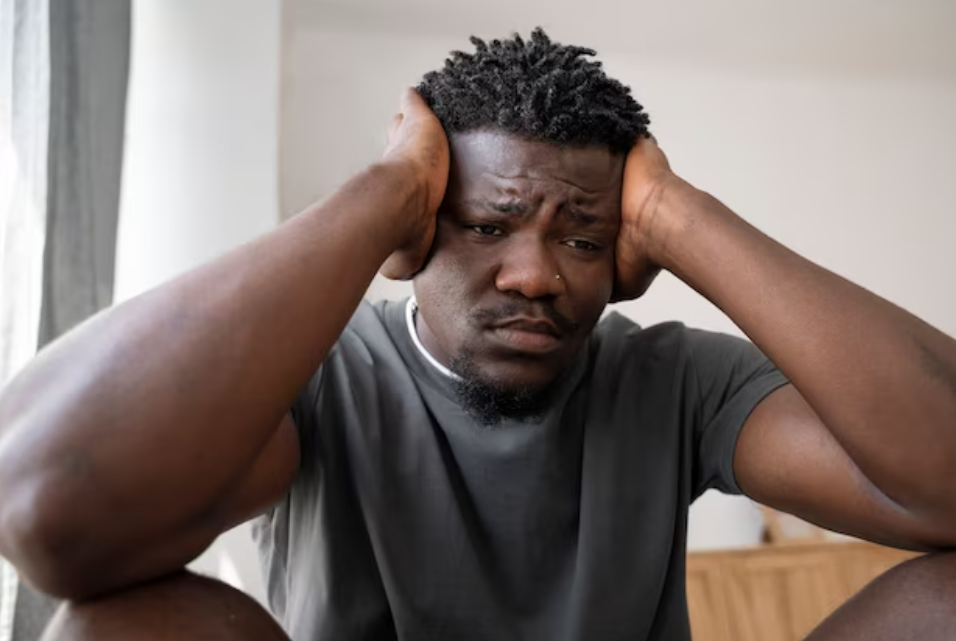 Love didn't find us. Love happened to us. There's a difference. Some couples meet each other and fall in love at that moment and decide to explore what they have found. They become a thing because of the love that brought them together.
When it comes to us, it wasn't about seeing each other and finding love in each other's eyes. We lived in the same community for years. We Attended the same church and played different roles in the church drama group. We were never in love or thought we would be lovers. For so many years, we walked side by side, talking to each other and playing together without knowing what the future holds for us.
I'm our church's drama group, when Christmas is coming, we write names on pieces of paper and fold them so whoever picks your name buys something for you. The lady I picked didn't come to church that very day and the guy who picked my wife's name also didn't bring any gifts so we were asked to exchange our gifts. We exchanged our gifts and exchanged our hearts too.
From there, love happened to us slowly until one day I proposed and she said yes.
We didn't come together because of love. Love came to find us together before it worked its magic on us. We dated for six years before we got married. Six years because when we met, we were both students and were living with our parents. We had to trust the power of time to bring us the fortune we needed to get married and that happened when we both completed school and found jobs.
Our first child came a year later. Three years after marriage the second one followed. The third came when we were five years married. We decided three was enough but just when we were about to lock the door of childbearing, another one sneaked in. It was unexpected but she was our child too so we finally settled on four kids.
Juggling family life and our profession wasn't easy but we tried. We had troubles. Sometimes we fought and sometimes we went for days without talking to each other. It wasn't unexpected for us to go through those patches. We are humans and humans go through these troubles especially when they decide to live their lives together.
The most challenging moment in our marriage happened one day when I felt my wife was paying more attention to her extended family than the young family we were raising. She was sending money home all the time but once we needed money to solve issues in the house, she would tell me she didn't have money. I felt cheated. The burden became so heavy because it tilted in my direction. We talked about it but things never changed so one day I snapped.
It turned into a huge fight where certain unsavoury words were exchanged. To be honest with you, that moment brought our marriage to its knees. I wanted to quit because of that and she was also ready to quit because she felt I was too hard on her.
For the first time in our marriage, we opened the door and allowed a third party into our marriage. Our pastor intervened. It didn't work that much because my wife felt the pastor was on my side. Our parents came in before finally we could lay the issue to rest. The issue died but its ghost kept haunting us until months later.
If you ask me about marriage and its challenges, I'll tell you to handle family issues carefully because of what we went through but once that was over, our marriage became stable. It was like that until our tenth anniversary when I overheard my wife telling her friend on the phone that she was in the marriage because of the children; "It has been ten years but look at my life, what better things do you see? I'm still here because of the children. They are four. I can't begin again with four kids hanging over my head that's why I'm still in this marriage."
I thought I was a good husband. Before that day I felt I'd done my best to provide a home where a woman can thrive. I don't seek to blow my own horns but I've been helpful around here. She cooks, and I wash. She cleans, and I scrub. There's nothing like her job and my job around here. I wake up early and get the kids ready for school while she does their breakfast. I close from work early so I can go for the kids from school. On top of all these, I provide about eighty per cent of the financial resources this marriage needs to survive. If a man does all that, then his wife should be OK, right?
I didn't keep what I heard in my head and be bitter about it. I asked her one night when we were going to bed. "I heard you telling your friend that you're here because of the kids. Is that the truth or you were just lying to her?"
She responded, "What's there to lie about? Kids need stability and I'll sacrifice my life for them to have that. I'm not here because I'm in an extraordinary marriage. I have extraordinary kids and I want to make them happy."
"So you mean you would have asked for a divorce if we didn't have kids?"
"I don't know. I'm doing this for them. That I know but the rest, I can't tell."
I've been thinking about this conversation over and over again and each time I replay it in my head, I get hurt all over again. Does it mean everything I'm doing in this marriage is for nothing? She feels I can do enough and not doing it or she regrets marrying me? Or she's still holding on to that grudge we had long ago?
In fact, I've also lost interest in the marriage and don't feel like doing my best any longer. What's the point? To impress who?
The good thing to me is that I won't stay in a marriage I'm not happy about just because of the kids. I understand they need stability and happiness but I'll choose my happiness over theirs because life is too short. I can only give them happiness when I have happiness. They have a long road ahead of them, I don't. They'll grow and find their own happiness so I have to find my own now.
So I'm here thinking of letting the marriage go. Yeah.
My wife may not have the courage to do it but I can give her what she has always wanted, divorce. That way, she goes out there and find what will make her happy while I go out there and look for who will appreciate my effort and stay married to me because it's worth it and not because of kids.