As her husband, I was not pleased that my wife failed to disclose certain things during her modeling career that I did not agree with.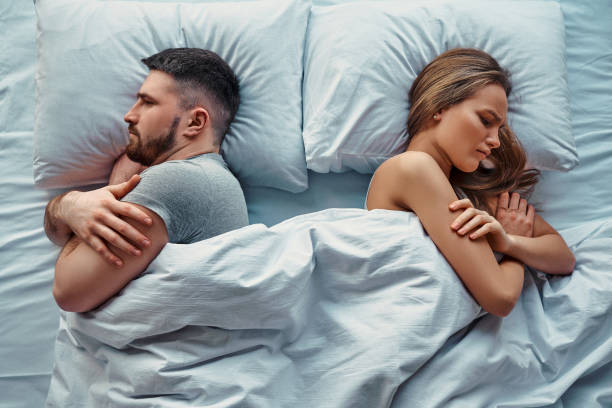 As her husband, I was not pleased that my wife failed to disclose certain things during her modeling career that I did not agree with.
I (37m) have been married to my wife (37f) for over a decade now. We first met in high school and started dating around the age of 23. We both pursued modeling during our college years, but while I did it very occasionally, my wife pursued it full-time and dropped out of college to do so. She was extremely talented and quickly rose through the ranks, becoming one of the top models in her agency. I was friends with many of the models she worked with and even became good friends with one of the agency's owners/managers. One of the girls who regularly modeled alongside my wife was also dating one of my close friends, so I had a lot of exposure to the industry and its inner workings.
However, as soon as we started a family, my wife decided to take a break from modeling. When our first child was around a year old and she had regained her figure, she returned to modeling for a brief period before deciding to become a stay-at-home mom. During all this time, I never really had any reason to question the nature of my wife's modeling work. I assumed it was a glamorous, but ultimately safe and professional
career.
Recently, about a month ago, I went to a doctor's office for an appointment and ran into the girl who had modeled with my wife and dated my friend. We started talking and reminiscing about our modeling days. At one point, I asked her why she had quit modeling and she told me a shocking story about the dark side of the industry. Apparently, the agency she had worked for had signed up with a new clothing brand, and the casting process and pre-show wardrobe rehearsals had become increasingly sxxualized and degrading. During the final rehearsal, the executives of the brand asked the models to strip down to their heels and handed them a bag containing only stockings and garter belts. They proceeded to ogle the models as if they were performing a private striptease or peep show. The girl I was talking to said that she was one of six models who were originally supposed to participate, but only four of them went through with it. She also mentioned that there were four older men and one woman present in the room.
As she was telling me this story, I couldn't help but feel a sense of horror and disbelief. It was hard to imagine that such a thing could happen in an industry that I had always assumed was safe and professional. I asked her if my wife had ever mentioned anything about this kind of behavior and she replied that she hadn't, but speculated that my wife might have had her own reasons for not discussing it. She then apologized for bringing up such a difficult topic and was called in for her appointment.
After that encounter, I couldn't shake off the feeling that my wife might have experienced something similar during her own modeling career. I felt angry and upset at the thought that she may have been subjected to such harassment and never told me about it. I didn't know how to bring up the topic with her or how to approach the issue without sounding accusatory or confrontational. I was torn between wanting to protect my wife and respecting her privacy. It was a difficult situation to be in, and I felt lost and confused about what to do next.
In His words:
I (37m) met my wife (37f) in high-school. Started dating around 23 and married her at 25. We both modeled during college, I did it very sporadically but she ended up dropping from college to model full time. I was friends with many of the models and was good friends with one of the agency's owners/manager. One of the girls that regularly modeled alongside my wife also was dating a close friend of mine. My wife stopped modeling when she got close to the end of our first pregnancy (one year after getting married). When our first child was about one she had regained her figure so she modeled for about another year, eventually deciding she would rather be a sahm. So the reason for this story is that about 1 month ago, I went to a drs office (large office with many doctors with one large communal waiting room) and there was the girl that modeled with my wife that was my friend's girlfriend. We talked for a while and reminisced about the modeling years. I asked her why she quit the agency (she quit around the time my wife got pregnant) and she proceeded to tell me how the agency signed up with a new brand of clothing and how the casting process and pre-show wardrobe rehearsals devolved into a private striptease/peep show for the brand executives. The last one she did, they handed her a bag with nothing but stockings and garter belts and told the girls (6 originally but 2 noped right out) to strip down to their heals because the execs didn't want anything else on the models while they made the decisions that would distract from their products. There were 4 older guys and one woman. Then the girl looked at me and saw the horror on my face and apologized and asked if my wife had never told me any of this? I said NO! I had asked her not to do any nude shoots or shows (I know they get asked frequently if they are willing) and she always assured me she never did. The friend said "well, we were naked a lot during shows and casting. She must have her reasons not to tell you" at this point she was called in and we said goodbye.
I'm so angry and upset to think that my wife was ogled naked by a bunch of creeps and she never told me. I don't know if any of this is true, or how to bring it up to her. Any insight or advice would be appreciated