Woman Opens Door and Finds Neighbor at Her Doorstep Asking Her to Take Her Three Children — Story of the Day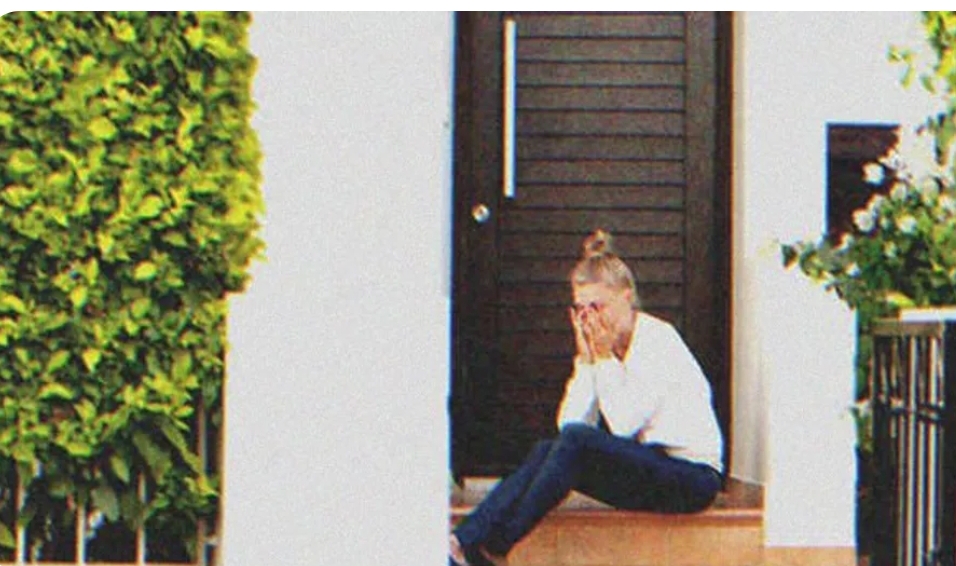 A woman's neighbor showed up on her doorstep to ask her for a favor — she wanted her to watch her three kids, then she died.
It began with the shriek of the doorbell. It was a cloudy evening, and Beth had been in her kitchen preparing dinner for herself, her husband, and their four kids.
When she heard the doorbell ring, she took some time to wash her hands and take off her apron; Beth did not like wearing it outside the kitchen.
Debbie went to her neighbor's to ask if she could bring her kids. | Photo: Shutterstock
She opened the door and was welcomed with the back view of her neighbor — after having waited a minute, the woman had turned around to leave.
"Hey Debbie, sorry, I was busy in the kitchen," Beth offered by way of explanation.
"It's fine," Debbie told her.
Beth took one look at her and started worrying about her health; she looked very tired and sickly. Debbie had always been beautiful with a curvy physique, but that day she looked tired and unwell.
"Are you okay?" Beth was prompted to ask.
"I'm glad you asked. I need to know too which is why I have to get to the hospital. I need you to help me watch the kids till I return. Can I bring them over?" Debbie said, breathless by the time she finished talking.
"Of course, of course, you can count on me Debbie, you know that," Beth said, already thinking of the economics of taking in three kids in addition to her own four.
Debbie did not return to collect her kids later that day. Beth's husband, Albert, was not happy about it. His house was overcrowded, and the kids, who ranged from six to sixteen, were very loud kids.
The next morning, Beth was up at the crack of dawn to make food for the kids and her husband. The kids ate like termites — another thing Albert did not like because it meant they had to spend more to replenish their supplies.
After breakfast, he joined Beth in their small car, and they made their way to the hospital closest to their house, assuming Debbie would not have gone farther. They wanted to know why she had not come for her children.
Upon their arrival, a quick inquiry from the nurses revealed Debbie's room number, and in no time, Beth and Albert were standing before a deathly pale Debbie.
"What's happening to you?" Beth asked, immediately tearing up at the sight.
Debbie explained that she had stage four cancer, and she would not last long alive. She begged Beth and Albert to become foster parents to her kids, but their response was mixed.
Beth was fine with it. She grew up in an orphanage and already had a great relationship with Debbie's children. But Albert was different. He worried about the emotional and financial costs of raising an additional four kids, so he refused.
"Why would you refuse?" Debbie asked Albert after dragging him away to where they were out of Debbie's earshot.
"Because we don't have enough space to raise seven kids, neither do we have the resources," he said.
"Al, we need to do this to help or those kids will end up on the street. I know how hard life can be without a mom but I had my father. These kids will soon have neither, we need to help."
Seeing how passionate his wife was about it, Albert he decided to support her decision. Unfortunately, Debbie passed away one week later, and Beth's family grew by three members.
Her husband worked hard each day to feed the entire family without complaining, and the kids grew on him. He vowed that while he lived, he would not let the children suffer.
Meanwhile, the doctor who treated Debbie was a personal friend of hers, and when she heard about what Beth and Albert were doing for the kids, she decided to reward them with a surprise.
She employed the help of her fellow doctors, and among themselves, they raised enough money to renovate Beth and Albert's house.
To pull the whole thing off, the hospital treated Beth's family to a cruise on board a yacht that lasted a month. While they were away, they renovated their home to accommodate nine people comfortably.
When Beth and her family returned home, they were shocked at the change. Beth could not hold back her tears, and Albert cried freely — he had been feeling stressed with the crowding in their home.
As though that wasn't good enough, the whole block had also come together to purchase a large minivan for Beth to convey the kids in.
She tried to reject the car, but people told her, "What you have done cannot be measured in money. Accept our little appreciation."
What did we learn from this story?
Have compassion for others. When Debbie came to beg Beth to watch her kids, the woman could have refused. However, when she set eyes on Debbie, Beth knew something was wrong with the woman, so she immediately agreed even though it was very inconvenient for her and Albert.
It's anyone's guess what could have happened had Beth refused to help Debbie that day, but she was rewarded just because she did not.
Marriage is a two-way street. When Debbie begged to make her arrangement with Beth permanent because she was dying, Beth was ready to agree.
She could not bear the thought of the children growing up without parents. She had lived that life, and she wanted it for no one else. Her husband thought differently; He was all about the numbers and consequences, and he was right.