How Horrified Strangers Rush To Help After Boy Falls 5 Stories From A Window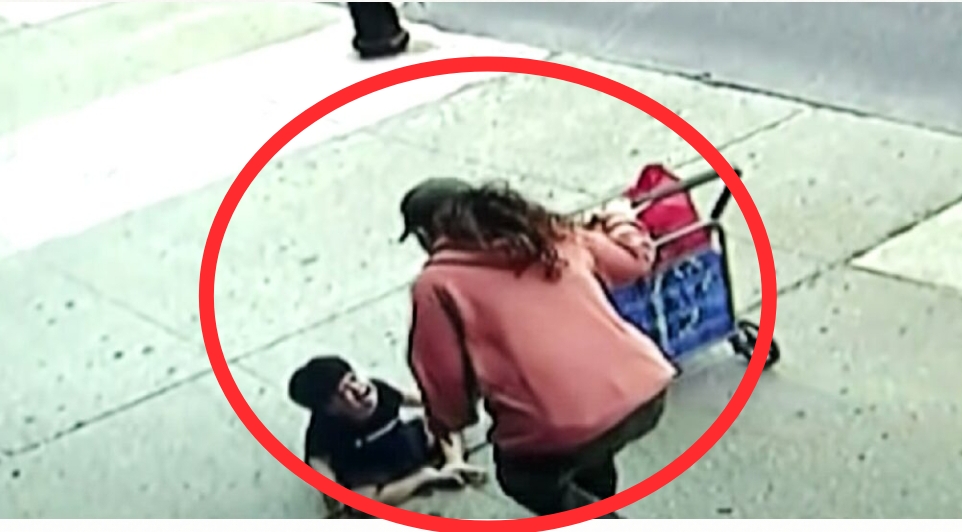 In the Bronx, NY, a boy falls from a window right in front of horrified onlookers. Miraculously, the 3-year-old with Down Syndrome survived the 5-story fall
Imagine you're going about your day, walking down the street and suddenly you see a boy fall from a window right in front of you. Can you imagine the horror of realizing you're helpless to stop it?
This was the terrifying moment numerous New Yorkers experienced one day on a street in the Bronx.
The mother of 3-year-old Jose Garcia left the young boy alone in the bedroom of their apartment for just a few minutes. And in that short period of time, the unthinkable happened.
Apparently, the bedroom window held an air conditioner, with a cardboard flap on either side of it. The little boy, who has Down Syndrome, managed to push a piece of cardboard aside and slip through the gap.
Boy Falls From 5th-Story Window
The boy fell from the window of the fifth-floor apartment, plummeting toward the sidewalk below. But clearly, God's angels surrounded this sweet child, saving him from what could have easily become instant death.
Instead of falling directly to the hard ground below, the boy first landed on a store awning. Next, he bounced off the awning and onto the sidewalk. But the awning cushioned the fall enough to keep it from ending in tragedy.
The poor boy cried and rolled around a bit on the ground before a Good Samaritan rushed over to him. She immediately called for help and a crowd of concerned strangers quickly gathered around the little boy. He was clearly in pain, yet miraculously alive after falling 5 stories!
Before long, Jose's terrified family members race out of the building. They were devastated to realize the baby boy fell from the window.
My heart is broken because we are always aware of where he is," said his aunt, Rosmary Santelises. "And in one minute, it happened so fast. He's the angel of the house."
"I saw him, he moved, I'm like thank God," the boy's sister, Mia, said.
Folks are saying the boy was lucky to land on the awning. But we know luck has nothing to do with it!
A Miracle Instead Of Tragedy
Emergency responders rushed Jose to the hospital where doctors treated him for a broken femur. They expect the little boy to make a full recovery. And considering the boy fell 5 stories from a window, that's an absolute miracle.
Authorities ruled the incident a terrible accident and a window guard replaced the air conditioner. And there is so much gratitude for Jose's survival from all who witnessed the terrifying event.
"It's kind of hard to look at something like that happening," said Hector Nazario, a business owner near the scene. "It's a miracle the child is still alive, and it could have been worse.
Those involved are hoping this will be a lesson for other parents. And our prayers continue to surround this boy and his family as he continues to heal. Thank God for saving him!