Widow Learns Her Husband's Secretary Forged His Will to Inherit All of His Property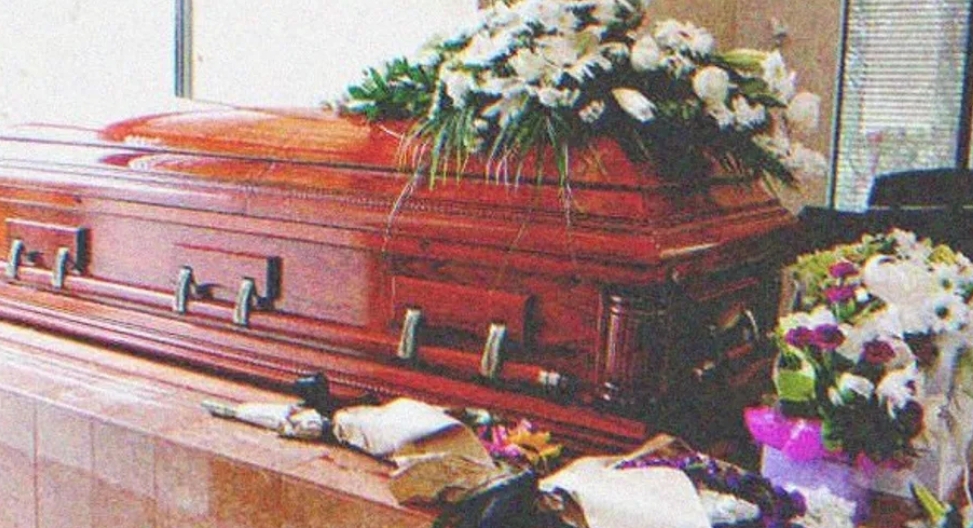 A woman gets cheated out of her inheritance by a woman who claimed to be her husband's mistress, when in truth, she was just his secretary.
"Time of Death, 2:41 P.M," Dr. Quinn said with regret. She had been about to leave the clinic when they received the emergency patient they identified as John Moss. He had slipped into cardiac arrest by the time he arrived in the ER, and every attempt to resuscitate him proved abortive.
Dr. Quinn had no idea who he was or if he had a family, but her heart went out to him. According to his files, he had endured a heart attack in his hotel room, and it seemed like he was just a visitor in their town.
"Let his family know," she told one of the nurses.
Ella, John's wife, had been in the kitchen making breakfast when she received the call. When she heard it, the 30-year-old felt something in her break.
She had loved John very much even though he had been married to his business. Ella had tried several times to make him stay home with them, but he had been bent on expanding his business.
Ella wept as she traveled down to retrieve her husband's body and she did so again when she had to explain to their young girl that her father would no longer return home.
The funeral was held a few weeks later, and Ella started to think of ways to move forward. Her husband's company was worth several thousand dollars, and she thought it would keep her and Mia fed long enough.
However, things did not go according to plan. Just a few days after the funeral, John's secretary came to see Ella. The beautiful woman introduced herself as Elaine.
"I'm here to tell you some things you didn't know about your husband," she said.
"What do you mean?" Ella asked.
"Well, for starters, he was not on a business trip when he passed, he was with me."
"What?" Ella asked, horrified.
"Yes, in fact, he had been getting ready to divorce you because he loved me when he died, which is why I'm here to tell you about the change in … plans."
"Plans?" a bewildered Ella said.
"Yes, that would mean his company is rightfully mine to inherit and I want you to give it up."
"But that's our only means of survival," Ella said. "Do you have proof of all you're saying?"
Elaine did not, but she promised to get Ella one, and a few days later, the widow received a call from her lawyer. Apparently, John had left a will behind, but he'd bequeathed all his property to his secretary.
Ella was shocked. All she could do was acknowledge the will and return to her hometown to her mother, who was only too happy to receive her.
"I'm so sorry about John dear," the woman comforted her child.
"It's okay mom, it's fine," Ella said.
She started to live with her mom from then on, doing small jobs around town while caring for her daughter. One day, she met her classmate, Dylan, while waiting tables at a restaurant.
They got to talking, and he told her that he graduated from university and became a lawyer. He had no idea that John had passed and started asking Ella about her life and family.
He noticed the sad look that entered her eyes as she told him about all that had befallen her. When he heard about the matter with the will, he sensed something was foul.
"You mean John was never sick? Then why make a will at all?" Dylan wondered. "You know what, Ella, why don't I help you look into this some more, it's probably nothing but we should brush over the details again."
"I would be very grateful, Dylan, thank you."
Dylan immediately started to investigate the matter, and he also hired a detective who lent a helping hand. The whole investigation took some weeks, after which Dylan visited Ella again.
It turned out that her husband had indeed been on a business trip, but when he died, the secretary had decided to seize the moment. The scheming woman had persuaded a lawyer who helped her forge the will they used to fool Ella.
"Your husband never cheated on you with that woman, or any other, for that matter," Dylan told her.
Apparently the scheming woman had persuaded a lawyer who helped her forge the will they used to fool Ella.
With her permission, Dylan went on to challenge the forged will in court and helped Ella get the house and money back with John's account. "How could we ever repay you?" Ella asked him after everything.
"Just be good Ella, this is what friends are for," he told her.
Thanks to his generosity, Ella and her daughter lived comfortably for years, and Mia later took over her father's company.
Thanks to Dylan's generosity, Ella and her daughter lived comfortably for years, and Mia later took over her father's company | Source: Unsplash
What did we gain from this story?
Learn to question what doesn't feel right. Ella knew something was shady about Elaine, but she let herself be played. Things would not have gone so far had she just tried to question what the other woman was saying.
Spend time with your family; life is fleeting. John was so focused on making money for his family that he forgot to spend time with them. Money may be important, but it is useless without someone to share it with.