Lady Fights Her Best Friend In Public For Sleeping With Her Husband After Giving Her A Place To Stay (Watch Video)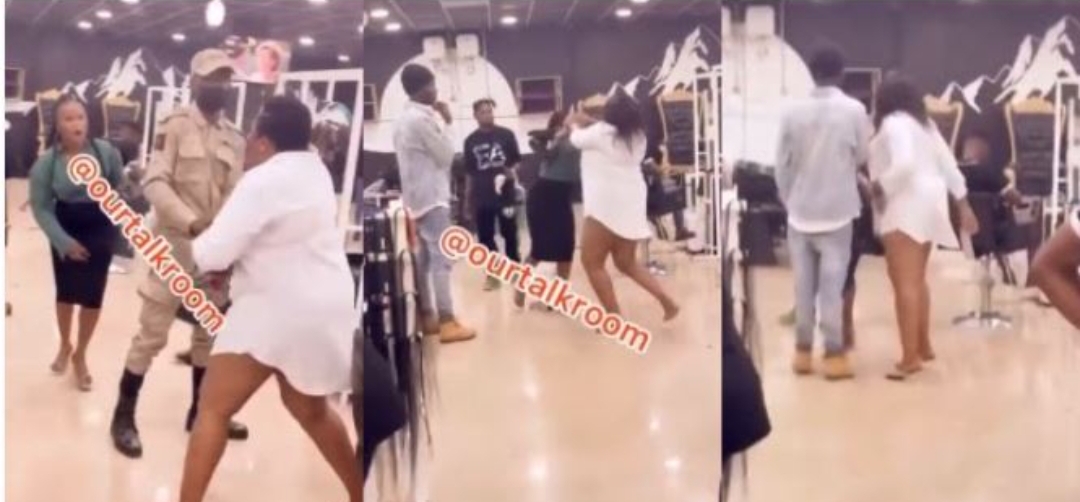 The two young ladies in the video below were seen arguing in public over a man.
According to the individual who submitted the video on social media, these girls are really good friends.
In the video, the lady in the white outfit is overheard claiming that they used to live together. It's impossible to say what transpired when a married lady permitted a friend to stay in her marital home, but it's evident that she has come to regret her decision.
The woman who snatched someone's husband was enraged when her buddy confronted her in public.
The wife was manhandled and ridiculed by the lady for confronting her in public.
People were spotted standing around doing their own thing. When the security guard noticed that their argument was getting out of hand, he intervened to separate them.
After seeing the video, numerous social media users said that some married ladies are really foolish. How can she let your friend live in your marital home?