We Went To Bed And I Moved Closed To Him, But He Killed My Mood With Excuses – Woman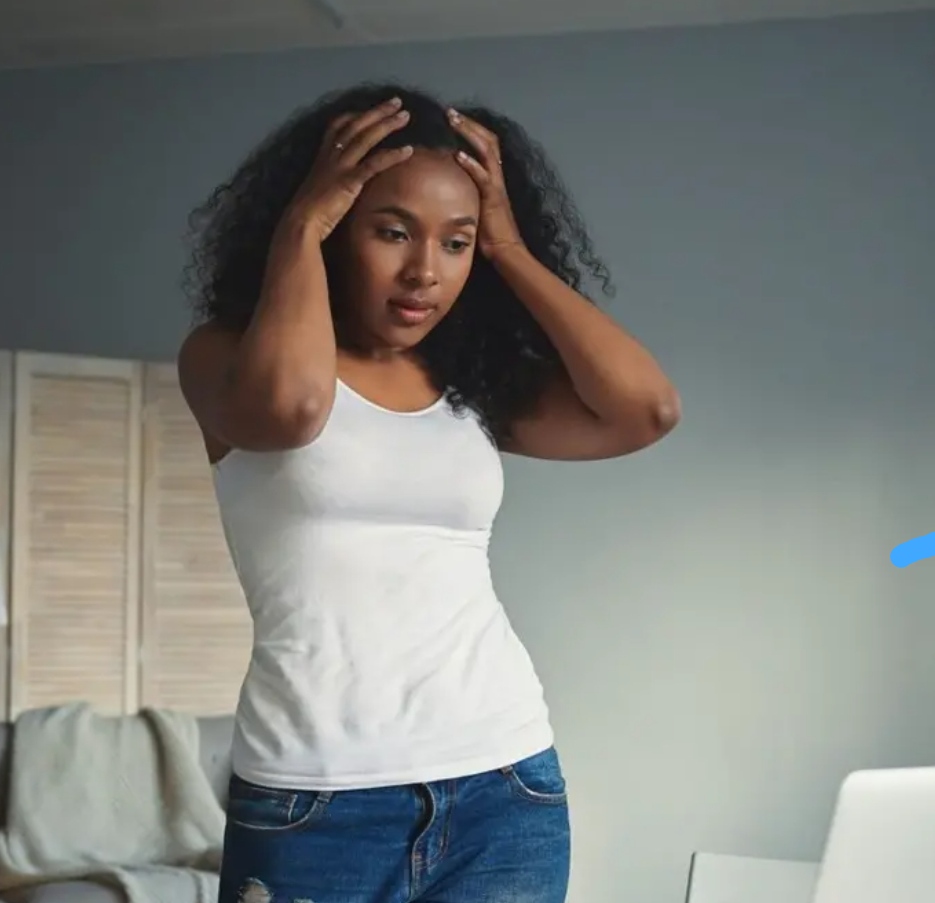 My twin sister and I were our daddy's little treasures. He went everywhere he could with us. Everyone who knew him knew that we were his pride and joy. He often carried us and showed us to everyone; "Look at my princesses, aren't they beautiful?" We enjoyed the attention and we worshipped him. As much as we wanted to follow him everywhere he went we couldn't. Daddy was a busy man and so was our mother.
We had three older siblings who took care of us in our parents' absence. We lived in a flat in a very beautiful residential area. The apartment next to ours belonged to a retired doctor and his wife. My dad was friends with the doctor so sometimes he babysits us when everyone in our household was not home.
When we were around six years old, my siblings started spending more time in school than we did. My dad arranged with the doctor to look after his little treasures every time we closed from school. So, when we closed from school our driver would take us to the doctor's apartment and we'd stay there until my parents returned from work. My sister and I liked it there. We were allowed to watch programs on TV that my parents wouldn't allow us to watch. At home, we could only watch wildlife documentaries and one hour of cartoons. At the doctor's place, we could watch anything.
Things became interesting when the doctor's grandchildren came to live with him. They were older than us but we liked playing with them. On weekends my sister and I would go to their place just so we could watch telenovelas. My mother often complained but we never listened to her.
One day we were watching TV when I realized I could no longer see my sister. I thought she went home and left me behind. I asked the doctor; "Grandpa have you seen my sister?" The man cast his eyes around the room and said, "No I don't know where she is." I got up to go look for her. I went to the washroom but she wasn't there. I opened the door to the children's bedroom and I saw her lying on the mattress completely naked. One of the doctor's granddaughters who was about twelve years old was lying on top of her. I screamed; "What are you people doing?" They both responded, "We are playing a game."
They asked me to join them. I shook my head, "No I don't think mama will approve of this game. I won't play." The girl said, "You've seen us so you have to join us. If not, you'll tell on us." I told her I wouldn't tell anyone. My sister started crying and begging me to join them. She said it was the only way to guarantee my silence. They said it wasn't a big deal. "It is just like the telenovelas," said the twelve-year-old.
I really loved my sister and I didn't want her to feel I would betray her so I agreed to play their game. The girl asked my sister to hide in the wardrobe while she did her thing with me. When she finished, she asked me to replace my sister in the wardrobe. Our lives continued like that for a very long time. The whole thing was eating me up but I couldn't talk about it. I started keeping to myself. I was no longer the innocent little girl who danced and played without a care in the world. I no longer felt worthy of my daddy's attention. I felt like I had betrayed my dad somehow.
I started avoiding him whenever he was home. I didn't follow him around like I used to. I felt like I was a bad girl. My mother noticed the change in me but I refused to talk when she asked if something was wrong. When we turned twelve, the doctor and his family moved out of the flat. I was relieved because it meant freedom from the girl who took my innocence. After a while, I realized that she was gone but I was not free of the seed she sowed in me.
I started craving her touch and everything she did to me.
This made me feel like there was something wrong with me. I became more withdrawn and extremely shy. My sister and I never spoke about what happened. After JHS my family also left the flat. A part of me hoped leaving the flat would help me leave the trauma of my childhood behind. Unfortunately, it followed me even to secondary school. Once in a while, I would get the urge to have shuperu with someone but I never gave in. I fought and kept control over my urges.
When I got to the university I had lots of men coming my way but I kept them at arm's length. I often told myself, "If I sleep with one person, it won't stop there. I'll end up sleeping around. It's better I keep to myself." That was what helped me to carry on until I met a guy. I told this guy my fears about shuperu and he said, "Well, you can do it to yourself then. That way you can satisfy yourself instead of staying repressed." He showed me how to do it. It was an eye-opener. I started taking 'things into my own hands' and soon became addicted. Eventually, I dated someone, my first boyfriend. I never allowed him to go all the way with me. I just wanted him to touch me down there. It was the first time I let a man touch me.
After school, I travelled outside the country and met a man I fell in love with. He never tried to touch me or demand shuperu like most of the men I've met. I loved him even more because of that. I felt like I didn't deserve a man like him. I started praying to God to help me overcome my addiction to playing with myself. It wasn't easy but eventually, I stopped.
After some time, I came home to Ghana and the man stayed in his country. We kept talking and making plans for our future. It didn't take long for him to come to Ghana to perform my marriage rites.
I was looking forward to our wedding night with excitement. I told myself, "After the long wait, I am finally going to do it with my husband."
When we finally got to be alone, my husband said he was tired and needed to sleep. I understood him, the activities of the day were stressful. The next morning when I tried to get him to consummate our marriage he told me, "We have to go and thank people. We'll do it when we return." I accepted his excuse. When we returned he went to bed before me. When I went to lie by him he was busy snoring. It's been like that for the past six months. He is either too tired or too busy.
Sometimes he even pretends to be sick just so I don't push him for it. He has never touched me. He tells me marriage is not all about shuperu. "The companionship we find in marriage is also very important." How am I supposed to be in a marriage like this?
I have never properly been with a man. I started with a woman and then reached a point where I had to satisfy myself by myself, and now this. It looks like if I continue with this marriage, I will die a virgin. I don't know what to do.