They Accused Me Of Using Juju On My Husband, Because I'm The Breadwinner Of the Family – Woman Narrates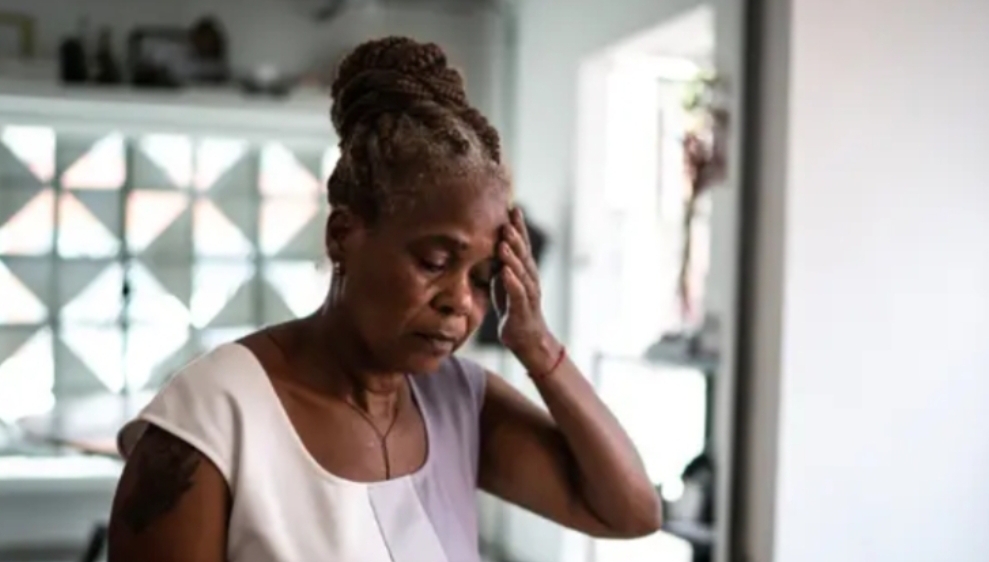 "A man is always the provider" is a sentiment many Nigerians were raised to believe, but reality says otherwise. A 2016 survey carried out by the National Bureau of Statistics revealed that women are the primary providers in 21.1% of Nigerian households.
Ife Agoro, the creator of Diary of a Naija Girl, wasn't wrong when she tweeted:
"Female breadwinners—women who are primary or sole earners in their families—are more commonplace than people might think."
So, we asked 6 Nigerian women to share how they manage being their home's breadwinner.
"From selling ice blocks to doing network marketing, I've done it all." — Christiana, 45
While my husband was a hardworking man who did his best, my children and I would have starved if we depended on his salary alone. This was what led me to take odd jobs. From selling ice blocks to doing network marketing, I believe I've done every legitimate job and business. It hasn't been an easy ride, but my hustle made it possible to sponsor my three girls.
Sadly, that came at a cost, as I had to divorce my husband when I was constantly accused of using juju to control him. I even attempted suicide at some point; I couldn't handle it any longer. Fortunately, my present circle of friends and family keeps me sane by always providing financial and emotional help.
"I work as a public school teacher and a petty trader just so I could raise my two kids." — Elizabeth, 55
As a widow who works as a public school teacher, raising my kids — one is a graduate, the other is in 200 level — hasn't been easy. God is my major source of strength as I pray a lot just so I can stay sane. Financially, my resourcefulness keeps me afloat.
For one, I stick to a budget that I create at the beginning of each month. I also save ahead of my children's school resumption to pay their fees promptly. Petty trade comes to play, too, as my teaching salary isn't enough to cover my family expenses. And in months when any of those options aren't sufficient, I take loans from my office or the bank.
"I've worked multiple jobs and sourced funds from my friends to feed my family." — Semiat, 23
Despite being the second born and only daughter in the family, I had to take charge when my dad died 6 years ago. Since then, I've worked multiple jobs and sourced funds from my friends to feed my family.
I'd love the burden to be off my shoulders because I rarely get to satisfy my own needs, but I have to keep going. What other choice do I have? Just sit and watch my siblings suffer financial hardship. I can't do that.
"I've paused my education to help see my younger sister through secondary school." — Tawakalt, 24
Since my parents passed while I was 17, I've not known what it means to rest. From being a cleaner to serving as a hostel mistress, I've worked several menial jobs and even paused my education to see my younger sister through secondary school.
It's almost like I'm living for my family and not myself. I rarely save, get nice clothes for myself or pursue my aspirations. I act like I'm strong, but I feel like I'm dying slowly. But there seems to be light at the end of my tunnel. I'm resuming my education, and if everything goes according to plan, I should be earning tech money before this year ends.
I became the primary provider in my family immediately after I graduated from university. This was because my elder sister's salary was insufficient to cover our family's expenses. My mum had also just retired. This motivated me to become a Visual Identity Designer, a job paying me at least ₦400k monthly.
Unfortunately, I'm far from living a comfortable life despite this supposedly good salary. Why? I'm constantly taking care of my siblings and mother's needs. At the end of the day, I'm always left with no savings. I'm constantly worrying and thinking about how quickly my next pay will be gone.
I became a major provider at home after a mental health issue forced my dad to resign from work, and the government owed my mom salary for months. I'm still a student, but I manage to contribute a minimum of ₦100k monthly.
Doing this is tiring! Coupled with my ADHD status, I'm always experiencing panic attacks. My social life is also almost non-existent. I remain grateful for my community of friends, though. They're the reason I'm still pushing.
Document