She Refused To Pull The Plug On Her Husband. 2 Years Later He Awoke And Said 2 Unexpected Words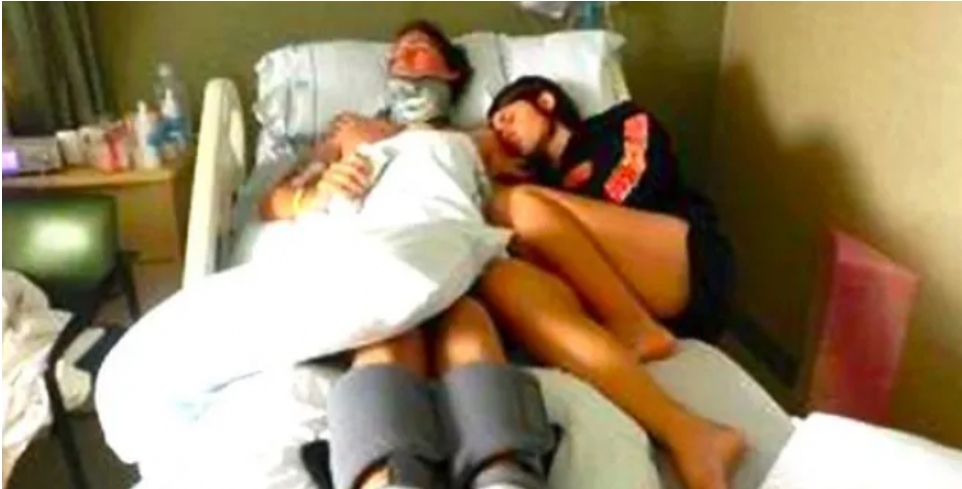 A vehicle crash left a young husband, Matt Davis, clinging to life with the help of medical science. If it wasn't for life support, Matt would never have been able to survive the devastating motorcycle crash. Nevertheless, Matt's wife, Danielle Davis, was unwilling to give up on her husband, who she had married only seven months earlier. But then the doctors told her to do just that when they suggested she "pull the plug" on his life support machine and put him out of his misery.


Doctors wanted to end Matt's life only days after the crash. Danielle remembers them talking to her one day nine after the accident, and she couldn't believe what she was hearing.


"They said if it was them, they'd pull the plug," she said. "That's what they'd want their family to do."

However, Danielle refused to be the one who made the decision about whether or not her husband lived or died. She preferred to leave that choice up to God and had faith that God still had plans for her wonderful husband.


"I didn't think that it was too big for God," she said.

Nevertheless, Matt couldn't stay in the hospital forever. He was relocated back home, where his wife and his mother-in-law became his constant caretakers.


"If we've got to bring him home, let's make sure he has the best view in the world," Danielle told her mother, reports ABC News. "If he's going to be a body in a bed, let's give him something to look at."

Then, by a miracle of God, Matt spoke two words that let Danielle know that everything she was doing was worth the struggle.

"I'm trying," he said.

Over the next few months, Danielle made sure Matt attended every therapy session. Because of the support of the occupational therapist, Matt started to return to normal. Before long, the personality that Danielle had fallen in love with was returning, and she was spending time with the man she loved.

"I kid you not. He says, 'buffalo chicken wrap from Cheddar's,'" Danielle told ABC News. "We all whipped around because we all knew what he said."



It has been years since Matt's tragic motorcycle accident. He continues to fight for full mobility and has not been able to regain his long-term memory. He doesn't remember dating or marrying Danielle. But part of the reason for that was that the Christian couple had only been dating for two months when they decided to tie the knot. Then seven months later, he got into the crash.

Matt has advice for every husband out there and wants people to know how important it is for a man to take care of the woman he vowed to love and protect for the rest of his life.

"Dude, take the trash out because there might be a day when you can't," he said