Nurse Has to Choose between Her Husband or Someone Else's Child with Disability- Story Narrative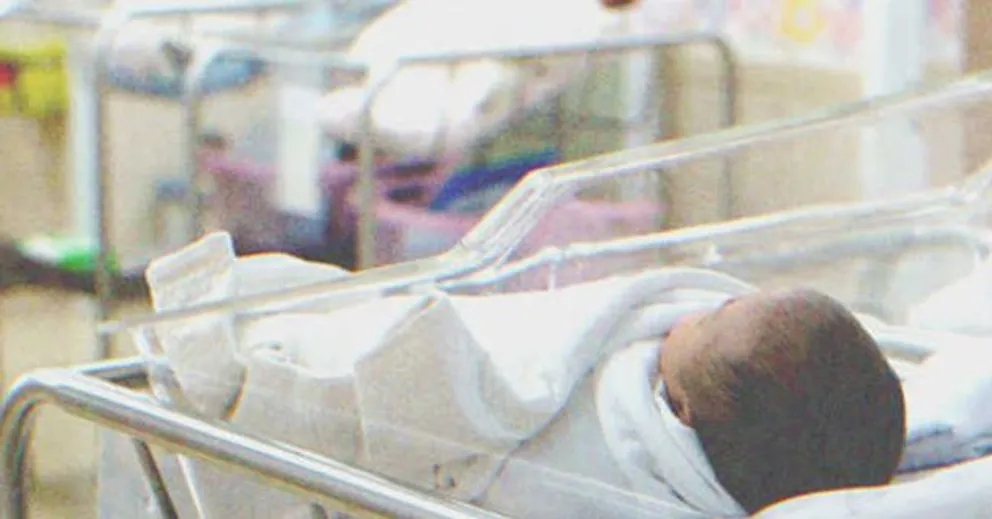 A hospital nurse decides to adopt an abandoned special needs baby and it costs her everything she holds dear.
All Kelsey Reagan had ever wanted to do was to become a nurse. She particularly loved working in neonatal care, helping her tiny patients through the sometimes difficult first days of their lives.
Once in a while, one of the babies would become particularly dear to her, and this happened with tiny Lyra. Lyra was premature, and doctors had feared for her life, but the little girl proved to be a fighter. Lyra lived, but doctors rated her chances at a normal life as slim.
Dr. Donavan broke the news to Lyra's mother as gently as he could, but he never imagined her response. "What do you mean? Limited?" she asked sharply.
"What I mean, Mrs. Lambert is that although we can never be certain, the chances of Lyra living a normal life are slim. There will probably be some degree of motor dysfunction," Dr. Donavan explained. "Only time will tell what other problems Lyra may have."
"I see!" said Mrs. Lambert coldly. "Well, you can keep her."
"Excuse me?" gasped Dr. Donavan.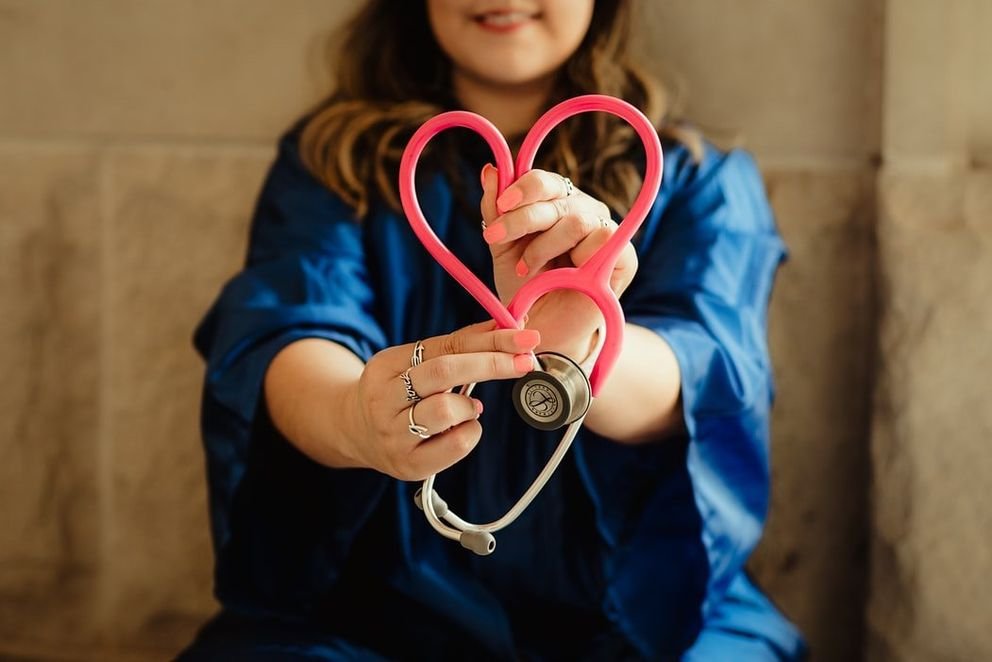 "I don't want her," said Mrs. Lambert. "A normal healthy child is one thing, but a drooling cripple isn't what I signed on for."
"You can't do that!" the doctor cried.
"Of course I can, and you have to take her. This is a safe haven state." And without a backward glance, Mrs. Lambert walked out of her daughter's life.
Dr. Donavan went into the ward and looked down at Lyra in her incubator. Kelsey was gently wiping Lyra's tiny body and she looked up at the doctor and smiled. "She's the bravest little fighter!" she commented.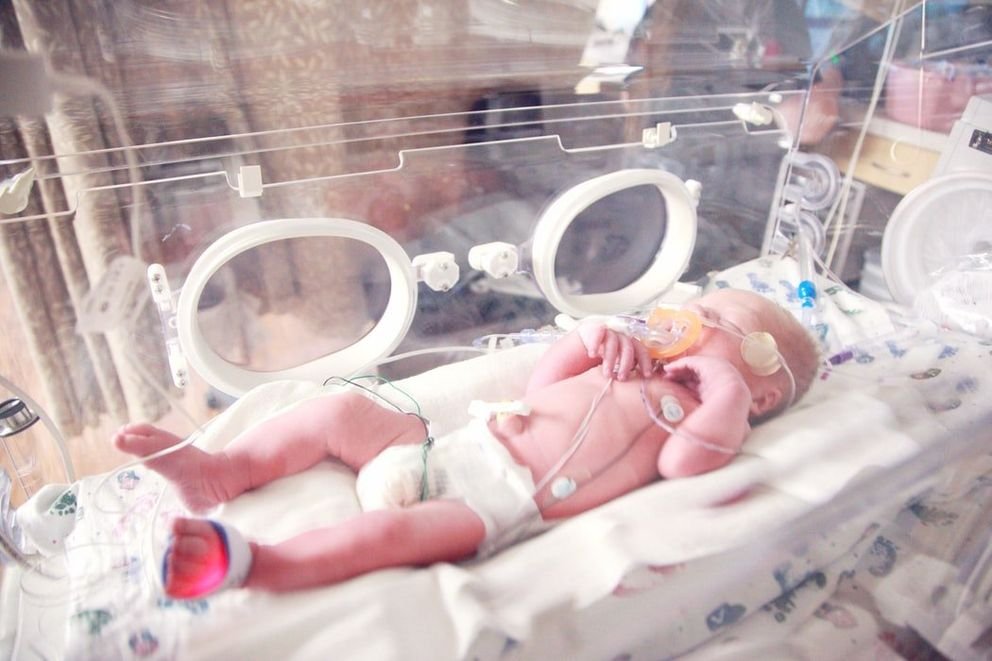 The doctor shook his head. "She'll have to be. Her mother just abandoned her. She doesn't want a special needs child."
Kelsey was stunned. "She abandoned this sweet baby? That's inhuman!"
Being a parent is about love, not about an accident of birth.
That night when she went home, Kelsey couldn't stop thinking about Lyra, and an idea dawned on her. "Hun," she said to her husband Trevor, "how would you feel about adopting?"
"Adopting? Adopting what? A dog? A cat?" he asked.
"A baby. There's this little girl, her mother doesn't want her, but I feel this incredible connection to her," Kelsey explained. "I know I can make a difference in her life."
Trevor stared at Kelsey. "Are you mad? You don't just bring a baby home like it's a stray puppy!"
"Trevor, I was raised in foster care, and I know how horrible it is…" Kelsey said.
"Someone else will adopt her. People are always wanting newborns," he said.
But Kelsey shook her head. "Not Lyra, she is a premie and she has lots of problems. They won't be lining up for a special needs baby."
"Forget it!" Trevor said. "I don't want more problems in my life. No baby."
"You can't just decide for me!" Kelsey cried.
"Well, let me put it this way — the baby comes in, I walk out," Trevor said. Kelsey cried herself to sleep, but the next day she woke up with a certainty: she had to adopt Lyra. She was meant to be her daughter.
That day she spoke to Dr. Donavan, and together they spoke to Children's Services. They agreed that when Lyra was released from the hospital, Kelsey would take her — then they would proceed to adoption.
Just as Kelsey had expected, Trevor's reaction to the news was to move out. She had been hoping against hope that he would open his heart to the baby but it was not to be.
Kelsey signed the divorce papers three days after the adoption, and a week later Dr. Donavan said he felt Lyra was well enough to go home. It was the happiest day of Kelsey's life.
Of course, it wasn't easy, there were many sleepless nights, and Kelsey sometimes wondered if she was up to the task. But little by little things got better, and one day, when Lyra was 8 months old, Kelsey walked in on an amazing sight.
Lyra was in her crib — standing up and holding on to the bars! Kelsey couldn't believe her eyes! Her happiness was complete when Lyra took her first faltering steps six months later.
Dr. Donavan couldn't stop grinning. "Kelsey, this little girl of yours is a miracle!"
Kelsey smiled. "I've known that all along!"
Lyra grew up healthy and happy, and every time Kelsey saw her run her heart would overflow. This was the beautiful little girl that cold-hearted woman had abandoned, this bright, energetic child!
Kelsey knew now that Lyra was meant to be hers. The real miracle was Lyra's fighting spirit and the power of unconditional love. That same fighting spirit led Lyra to excel in everything she did.
She became a determined young woman and decided to become a lawyer, specializing in family law and children's rights. Lyra was interviewed on TV about a case, and the journalist asked her why she had chosen to defend special needs children.
Lyra told her the story of being abandoned by her mother, and Kelsey fighting to adopt her. "I want to be there for those children, the way my mother was there for me."
A few days later, a woman phoned Lyra's office. "Hello, Lyra? This is your mother…" a voice said. "I saw you on TV, darling…"
"You're not my mother," Lyra said. "Don't ever contact me again."
For Lyra, her mother, her greatest defender, and her hero was Kelsey, who hadn't carried her in her womb but carried her forever in her heart.
What can we learn from this story?
Being a parent is about love, not about an accident of birth. While Mrs. Lambert rejected Lyra, Kelsey loved and cherished her.
Love can bring about miracles. Kelsey's love and care helped Lyra overcome the problems life had thrown at her