I was in His Bed One Day When He Came To Lie Over Me And Started Doing Things I Didn't Expect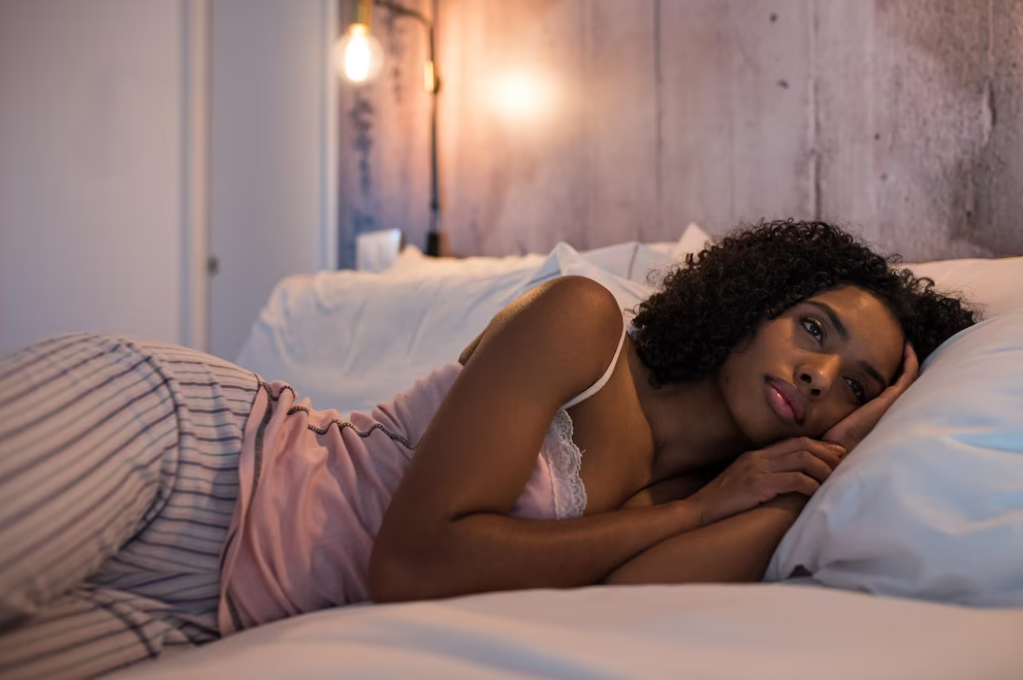 He pursued me for a very long time but I kept giving him no as an answer. He asked why. He talked about his dreams for me. He desperately wanted me to be his girlfriend. I didn't want to because I didn't see any fun in him.
His whole life was centred around the church. From work to church, from church to house. I wanted a man who had a fire in him. Who liked to have fun. I'm that kind of woman. I want to be taken out. A walk down the beach. A night stroll on an empty street just to catch up on things we missed during the day. I want to be all over the guy I'm dating but I didn't see such things in the life of Aaron so I kept saying no to him.
One day he told me, "I'm not here to waste your time or use you and dump you. I mean business. A year from now when you're ready, we can settle down."
From all the negative things I listed about him, there were positive things too. I wasn't looking at those. I was fixated on what I didn't like instead of looking at the good things in him. He had a good job. He was a good Christian. He was calm and was always measured when he talked to me. "I've been used and dumped before by those I thought had the qualities I wanted in a man. Why don't I give this one a chance and see where the wind may take us?"
So one day I said yes to him. I went into the relationship with an open heart and a spirit to learn. It was new to me, the way he did his things but I was ready to learn.
I followed him to church sometimes and he called me at dawn to pray and do quiet time together. I didn't know about quiet time. With him, I learned how to pray and how to meditate on the words and he made it clear at some point that we were not going to have sex until marriage. I didn't like the idea but I was in the relationship to learn so I permitted myself to say yes to things that didn't sit well with me.
I tried my best to also introduce him to things that I love. Like a stroll in the night and going to the beach at night just to put our footprints in the sand.
One night at the beach, he put his hand around my waist and pulled me to his side. We walked that way along the beach and when we finally sat down, he put his hand around my neck while we talked. It was the most romantic gesture he'd ever done since our relationship started four months ago.
I melted in his embrace. I wanted more but I was reminded every step of the way that my needs weren't going to be met because he had told me no sex until marriage.
One day he kissed me. It was a lousy kiss that came out of nowhere but I took it as the greatest kiss I'd ever had since our relationship. I asked him why he kissed me and he said, "You mean I can't kiss my girlfriend? My own girlfriend?" I answered, "Oh you can but you have to be firm with it. You don't kiss your girlfriend as if you're stealing a kiss from a stranger. Do it well if you want to."
So we graduated from not doing anything at all to kissing once in a while. It was a step up but each time we did it, during our quiet time, we had to ask for forgiveness. In his eyes, it was a sin and we had allowed our carnalities to win so we had to apologize to God. Because of that, sometimes when he wanted to kiss me, I avoided it and reminded him not to sin.
I was in his bed one day when he came to lie over me and started doing things I didn't expect him to do. He kissed and tried to touch me where he hadn't touched me before. I wanted to be sure so I said, "Aaron, is that you? What are you trying to do?" He smiled and got off me. He said, "Sorry, I was trying to be naughty."
It didn't end there. Once in a while, he'll try to have his way with me and I would remind him of his promise—his promise not to do it until marriage. He'll stop.
I wanted it too. Every ounce of me wanted to be touched that way and be taken whichever way but I didn't want to be called at dawn and ask to pray about it as if we committed a murder. I hate being made to feel guilty about things I enjoyed so I kept reminding him, putting him in line so he doesn't go overboard.
One night he tried again but I didn't have the strength to say no. My hormones were all over the place because it's been so long since I did such a thing. I felt starved so I let him go all the way until he fell off me with his sweaty skin. He was panting. He felt satisfied. He slept right after that. When he woke up he asked me, "What just happened?"
I answered, "Don't ask me silly questions. Didn't you see yourself doing what you were doing? Or you thought it was a dream?"
His mood went downhill. He didn't talk again until I left his place. As expected, during quiet time, we prayed and asked for forgiveness of our sins. That prayer lasted longer than any prayer we've ever said. He was even crying on the phone, telling God it will never happen again. He made it sound like I was the temptress, the Eve who led her Adam to sin. I didn't counter him because I knew God saw everything that happened. It wasn't my initiative and God knew that.
From that day, anytime I tell him I'm coming around, he gives me reasons why I should not come to his place. Most of them were excuses and I saw through the lies. I asked, "What about a night stroll? We can go to the beach if you don't want us to be alone in your room." He answered, "Those are all grounds of temptation. It's better we stay at our homes and watch TV and sleep.
For close to a month I didn't see his face though we were not living far from each other. When I pushed him he told me, "You can come to church on Sunday if you want to see me."
I went to church because of him and after church, I asked him questions. "How long are we going to remain this way? How long are you going to avoid me?"
He didn't have answers. All he said was, "It's the best for us to stay this way than be together and commit fornication." I said, "Come off it. You're not a child and you're not innocent after all so why are you behaving this way?"
He put the blame on me for what happened. He said I led him to temptation and asked why I didn't say no when it was going too far, "You're a woman. You should have said no knowing what was at stake, but you didn't. You should be the pillar that holds us in these times but if you can't say no then what kind of pillar would you be when we marry?"
The whole conversation was annoying but I bore it all because I wanted to be us again. I wanted us to come back to normal, take a stroll at night and laugh again but however hard a tried, Aaron kept pulling away from me. In the last conversation we had he told me, "My spiritual life is deeply affected since that day. It looks like God is far away from me. When I pray he doesn't listen to me. I feel empty but I'm trying. I'll get God on my side again. I need time."
Eiii…
As I write this, I don't know whether I'm in a relationship with him or I'm alone in the relationship. All I get from him are excuses. It looks like it's over but he can't open his mouth and say it. I feel cheated so I told him, "Aaron, you promised you won't use me and dump me but the way you're behaving, it looks like that's exactly what's happening. After what happened that day, everything is going downhill and I don't like it. If that's your strategy to use and dump me, be clear so I can move on."
He said I was speaking from the flesh and he wasn't going to descend into the flesh with me.
I don't know if I should go left or go right. I'm stuck in a relationship that has been anchored for months. I don't know but it looks like he wants to frustrate me until I say it's over. I don't know. I don't even know what the question should be because I feel I know the truth but I'm being in denial. Someone should tell me what the truth is. I should move on, right?