Muslims Don't Take Any Kind Joke Towards the Prophet Muhammad, We Protect Him at All Costs- Arewa Twitter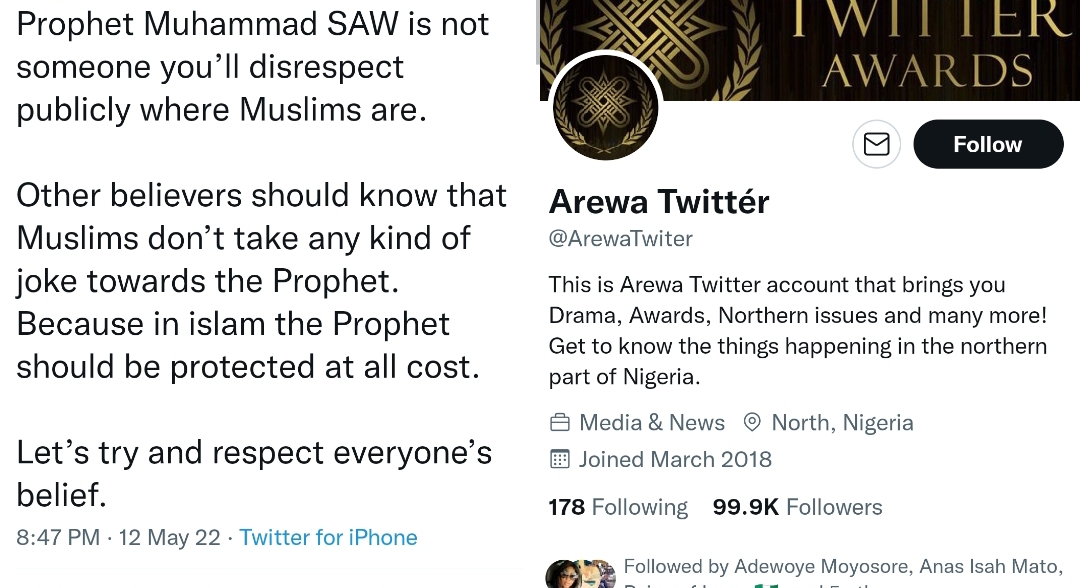 The handler of Arewa Twitter official page, having 99k followers has allegedly revealed that Muslims do not take any can of Joke Regarding prophet Muhammad because in Islam prophet Muhammad is to be protected with all costs.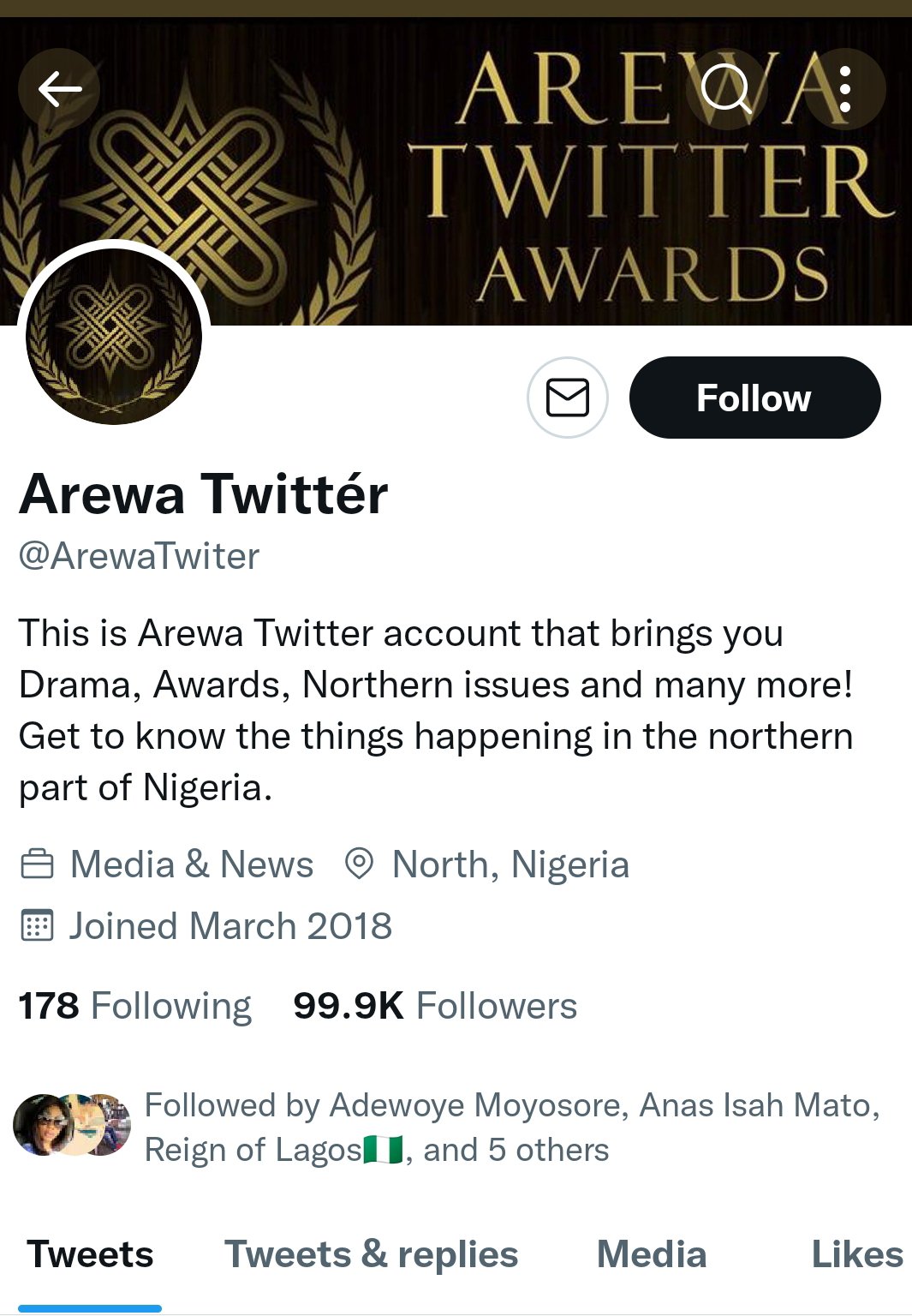 According to the handler:
Prophet Muhammad SAW is not someone you'll disrespect publicly where Muslims are.
Other believers should know that Muslims don't take any kind of joke towards the Prophet. Because in islam the Prophet should be protected at all cost.
Let's try and respect everyone's belief.