I Went On a Date With Him, I Hugged Him And He didn't want to Let go when I was trying to pull Away- Lady Narrates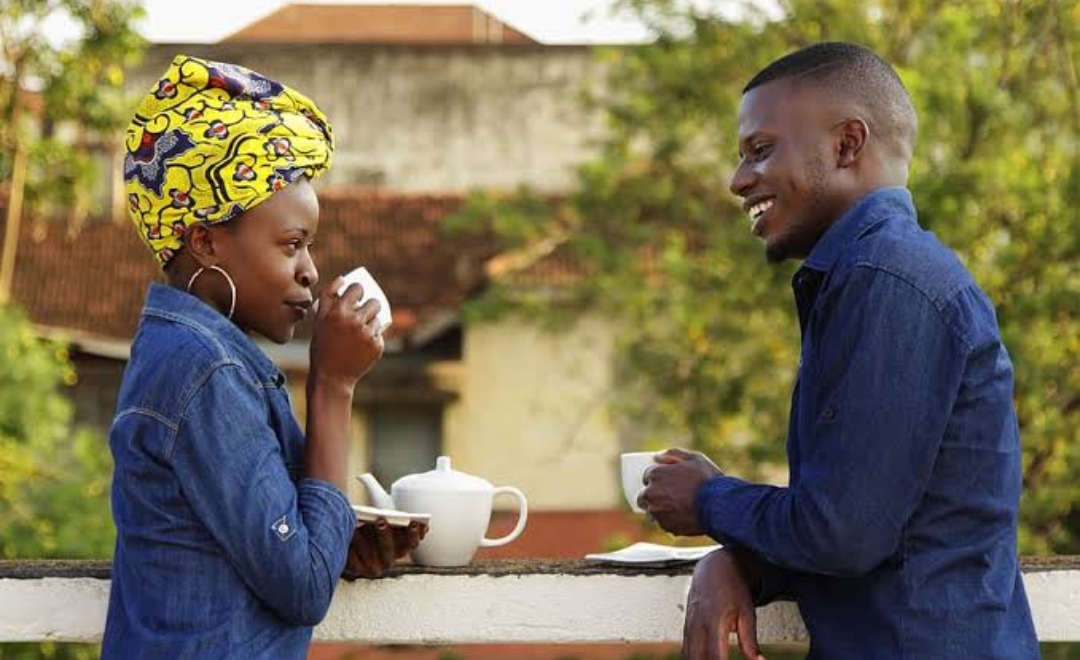 I have been out of the dating game for three years. I don't know if that's long enough but to me, it's the longest time I've ever been out. Growing up. I thought a girl was created to be loved. If you asked me what I was going to do in the near future, I would have told you a lot of things and then end with. "When I'm twenty-three. I will Find a man who will love me the way a good man would love his woman. We won't date for so long because I would love to settle down at twenty-four. Whoever I find when I'm twenty-three would love me till we get married because a girl like me deserved to be loved the best way." Maybe, I was reading too many love stories and those stories informed my decision about love. Maybe, I saw too many love movies that ended well with the women in them so l concluded a woman's place in this world is to find a man who will love her till the end. But life has a way of mellowing us.
It turns our dreams to dust and then turns to us and says, "What can you do? Those are your dreams on the floor. I shattered it. Will you fight me?" Of course, you can't fight your own life so you move on and try to make the days ahead better. Even if you don't settle down at twenty-fourlike I wanted, you can settle down at twenty-six or twenty-seven. My last relationship ended when I was twenty-seven. We dated for three years. His name is Charles. He is my third boyfriend. Three is my lucky number so I thought the third would favor me. He comes from a very rich home.
I went to his house one day and told myself, "I belong here. This is where God wanted to place me that's why it didn't work with the two guys I dated. He knows I deserve more than what they could offer. I'm his favorite child so he gives me the best things in life." After visiting his house, I never saw him the same way again. He wasn't someone you will meet and immediately realize that he is from a rich home. He was very modest. He wore one khaki trousers for more than one week. At one point I asked him, "Is that all you have? Your khaki." He laughed and said.
"No, I have plenty Of these. I wore this one often because I forget to change it."I remember telling myself, "I don't like a man who forgets to change his khakis. He will one day forget that I'm his girlfriend." So on his birthday, I bought him a couple of khakis. He looked at them and he laughed. He said, "I told you I have plenty. You don't believe me?" I answered, "No I don't believe you. Ever since you told me you have plenty. you've changed it only once. You have only two. Add these to make them four." He said, "You're teasing me but I will shame you one day. I will change them every day so you won't have anything to hate on me."
He started changing them. I saw him every day in a different khaki so I turned my attention to his belt. "Your belt. Is that the only belt you have?" He screamed, "Don't be a hater!" We laughed. Our relationship was like four months old if I remember clearly. I didn't know his house because he was always coming to mine. He invited me to his house often but I felt it was too early to visit him there. You know guys and the powers they have in their house. They could be very quiet on the outside but very boisterous in their rooms. You visit them and you only get a bed to sit on because the bed makes things easy for them. I don't know what is it about chairs that men hate to keep in their rooms. I didn't want to visit him and sit at the edge of his bed because the relationship was too young. I avoided his house until we were I think six months old together. I went to his house and saw the grand design of things and I screamed in my head, "Wow."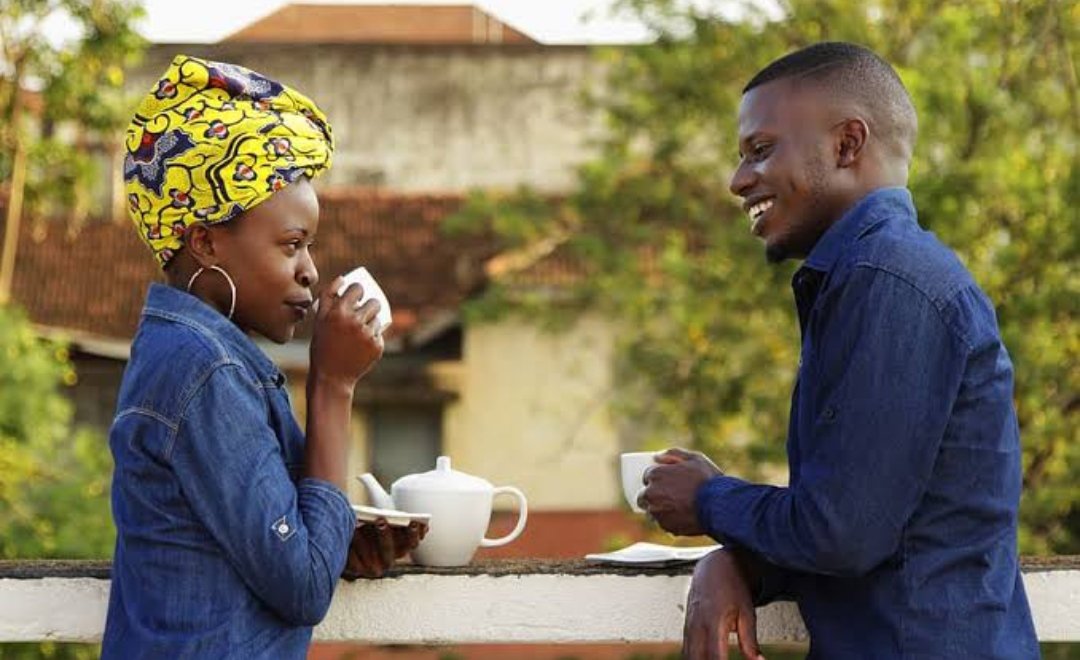 I asked if he owned it and he said his parents owned it. We went inside and to my surprise, he had chairs in his room. He treated me like royalty because I sat like one. He served me. He talked to me softy. He didn't make any move on me because he was a gentleman-gentlemen behave when it is the First time you're visiting them but I went there again and again and again until finally, he lost his reason to continue being a gentleman. Everything went down one day and there was no looking back.
Our relationship was two years old when he told me he had a girlfriend. I suspected it and bombarded him with questions until he finally opened up to me. He said, "She's actually not the woman for me. It's my parents who are pushing her on me. I don't love her. It's you I want. I'm looking for a perfect day to break up with her so please have patience with me. I will make things straight.
" I believed him. As stupid as it sounds, I believed him to the extent that I was ok when he spoke to her on phone in my presence. I didn't question him when he asked me to hide because his girlfriend was going to call him on a video cal. When he was on the phone with her and I wanted to cough, I had to fight with my throat and ask it to stay calm until the conversation was over. My cough wasn't invited in their conversations. He said he didn't love her but I was the one hiding.
It got to a point I got tired of hiding so l told him, "It's me or her. You have to choose." I don't know what I was thinking. I don't know what gave me the faith that I was the one he was going to choose. He said, "l asked only one thing from you-patience. But it seems you're not ready to wait. I can't choose now. If it worries you, we can end it here." I was stunned. "Hey Charles, what are you telling me? Were you not the one who said you don't love her? Were you not the one who told me it's me you want until the end of time? What changed? Why are you choosing her?"
I didn't leave that day. I continued with him for several months until he started ghosting me. The girl was in town so I was no longer needed. I fought it for a while until realized I just had to let things go so l can have a fresh beginning somewhere else. When I left Charles and coiled into my shells, I never stuck my neck out in the relationship arena again. I was scared my neck would be severed iF I try. Like the tortoise, I stayed in my shell and only came out when they put fire on top of me.
I responded to fire and nothing else. Three years later, I'm out here again. I've been away for too long I've forgotten the rules. It's the reason I'm writing this to ask a question. I found a man recently. I'm ready to give him a chance and see where it goes. When he started hitting on me I started looking out for what I liked about him. He has a way he approaches issues and it's splendid.I will tell him my problems and within a few seconds, he'll suggest a likely solution. Issues about life. job, the future, and even Further studies. He's brilliant and that's what drew me to him but recently something is a little bit off about our conversations. Of course, I've said yes to him sol don't expect him to continue trying to woe me with words, no. It's the way he talks about my body that makes me very uncomfortable.
The first time I went on a date with him, he ranted about my body all night. I hugged him when we first met.
He didn't want to let go when I was trying to pull away. He said, "No, wait for a while. I Iike what I"'m feeling on my chest, soft and voluptuous." He was talking about my breast. When we sat down to eat, he couldn't take his eyes off them. I spent the whole night pulling up my dress just to cover my cleavage. I was throwing him a sign but he refused to get it. I got up to visit the washroom. He turned and said to my hearing and probably to the hearing of the few people closer to our table; "See beautiful hips and ass. I swear you're a full package." I turned to look at his face and the face of those around.
I was embarrassed but I maintained my composure. From there, the texture of our conversations changed. He no longer talk the way it made me fall for him. If he's not asking when I will visit his place, he's talking about how he can't wait to have my "asserts in my hands." It's been three months since I said yes to him but he's already ringing all the bells of danger in my ears. I haven't spoken to him about it. If that's who he truly is and he only wants me because of my body, then I wouldn't like him to pretend because l spoke to him about it.
I'm now coming back into dating again so I don't want my first choice to be the wrong kind off choice. I want whatever I'm choosing to be the last one for me so l'm careful with this one.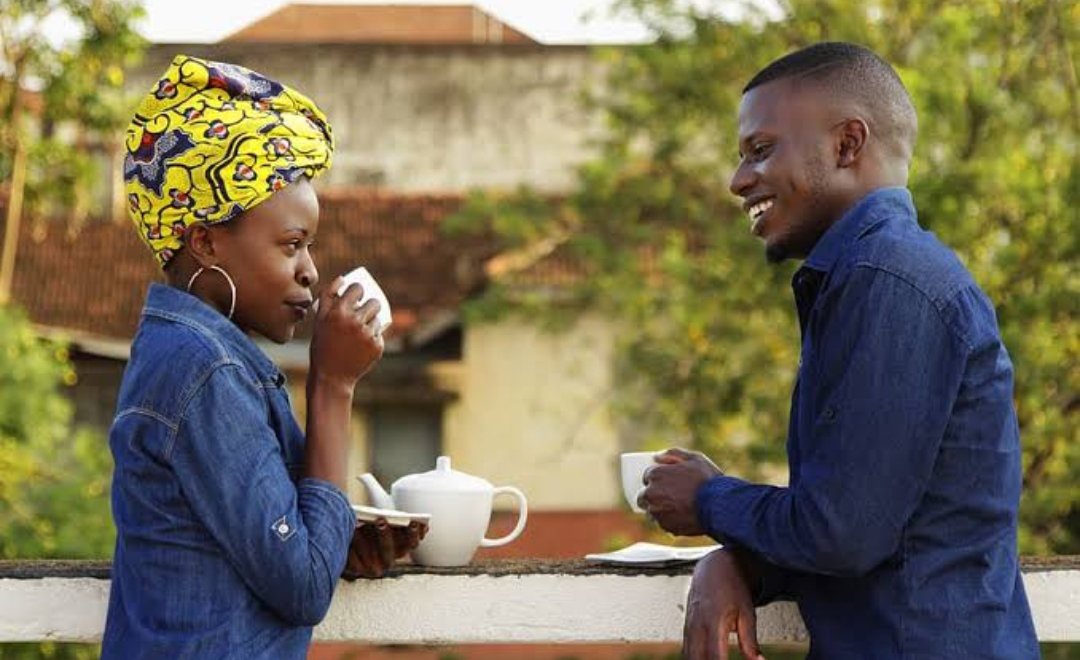 I want to ask, should I treat that as a red flag? Currently, we haven't done anything sexual. I haven't even visited his home yet. I'm treading slowly so I don't fall into a pit. A man who only fantasizes about my body and talks about it as if I'm nothing but a piece of meat. Is that man good enough to stay in a loving relationship with? Iin my mind, if it's all about my body. then he wouldn't have anything else left for him to love after sex. Am I thinking right? I can withhold it from him until marriage but people can still change after marriage. That's my fear right now.