Am I Too Young For Marriage?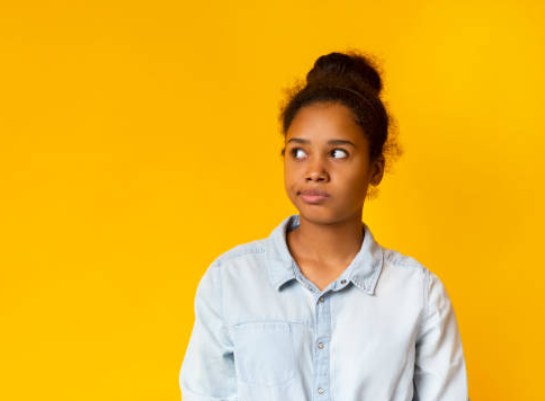 They say opportunity comes but once. I believe this is something we tell ourselves when we are faced with difficult choices. We assess the risk and ask ourselves if the reward is worth it. That's where I am at right now. I am faced with some choices I need to make, but I fear that whatever I choose will be wrong. This is why I am sharing my story with you today.
I will be graduating from the university next year. By then I will be twenty-one. My boyfriend is a little older than me. While I live in Ghana, he lives in the States. He has been there long enough to file for US citizenship. So he has started the process. When he talked to me about his plans I urged him, "Oh, that's good. Go ahead and do it."
It was then he said, "I am telling you this because I want us to do this together. Seeing as you are not here, I will have to file for mine first. After I have been approved, I would like for us to get married. Then you will join me here. When you arrive, we will work together to file yours." It sounds like a good plan. Most importantly, I like that he thinks about me beyond now. I am in his future too. It is a warm feeling to know that your partner sees you with them in every aspect of their life.
His plans also present a wonderful opportunity for me to get married to the love of my life. The icing on the cake in all this is that I get to leave the country. But these two things also present a problem. I am only twenty. There is no way my parents would allow me to get married at this young age.
First, they will insist that I graduate school, finish my national service, and get a job. They would also want me to work for some time until I get to a place where I can take care of all my needs without having to rely on a man. It is only then will they hear of marriage. This is how it has always been in my family so I know that I cannot say or do anything to get them to change their minds.
Getting married aside, my parents don't believe in long-distance marriages. So even if we waited for me to finish school and start working, there still is the problem of my boyfriend living in the States. They don't encourage a man who lives outside the country to marry a woman who lives in Ghana. I have often heard them say, "Those marriages rarely work. They end up being a waste of the woman's time. If for some reason, the embassy keeps rejecting your visa application to go and join him, he won't move to Ghana for the marriage to work. He would rather find another woman there to marry, and leave you here to become his left-behind wife."
I have heard them have this conversation repeatedly to know exactly what they will say if I go to them with my man's plans. They will definitely say no to the marriage. When we leave my parents out of this, there is also my own reservation. Although I love my boyfriend very much, I also feel I am too young to get married. I also want to complete my education and start earning money for myself before I say "I do" to somebody's son. I wouldn't want to get married first before I try to stand on my feet financially.
He doesn't know that this is how I feel. That's because I don't know how to address my concerns in a way that will not hurt his feelings. He keeps asking me, "Babe, when do you intend to inform your parents about my plans to marry you? I want us to do this quickly so that we can file for your citizenship as soon as mine gets approved. I don't want to stay apart from you any longer." I tell him, "I am waiting for the perfect time, so be patient with me."
He has been patient so far. Nonetheless, he chips in the reminder every time we talk. I don't want it to come across as if I am stringing him along. But I also know that nothing good will come out of having that conversation with my family. They might even accuse me of not focusing on my education. "Instead of focusing on school and taking life step by step, you are here saying you want to get married." I know that's what they will say.
But what if Kwame is the man I am meant to spend the rest of my life with? I will be making a huge mistake if I give him all these excuses and he leaves me. I am also wondering, "What if this is my once-in-a-lifetime opportunity to leave Ghana? Should I pass it up because I am too young for marriage?" That doesn't sound right to me. If I choose marriage, I may lose the future I am carving out for myself. But if I don't choose marriage, I may lose the love of my life and my way out of this country that doesn't even guarantee me a good job after I get my degree.
This is why I am torn. Whatever I choose, I have to lose something. The question is, which of these would I rather win? Are the rewards worth the sacrifice I would be making? I am afraid I will make the wrong choice, and it will alter my life forever. This is why I am here looking for advice. Should I go ahead and insist on marrying my man? Or should I let him go so I can get a little older before I start thinking of marriage? What choice would you advise your sister or daughter to make if she was in my shoes?