How Woman Never Saw Her Mom except in a Locket Photo 53 Years Later They Finally Meet And Reunite (Video)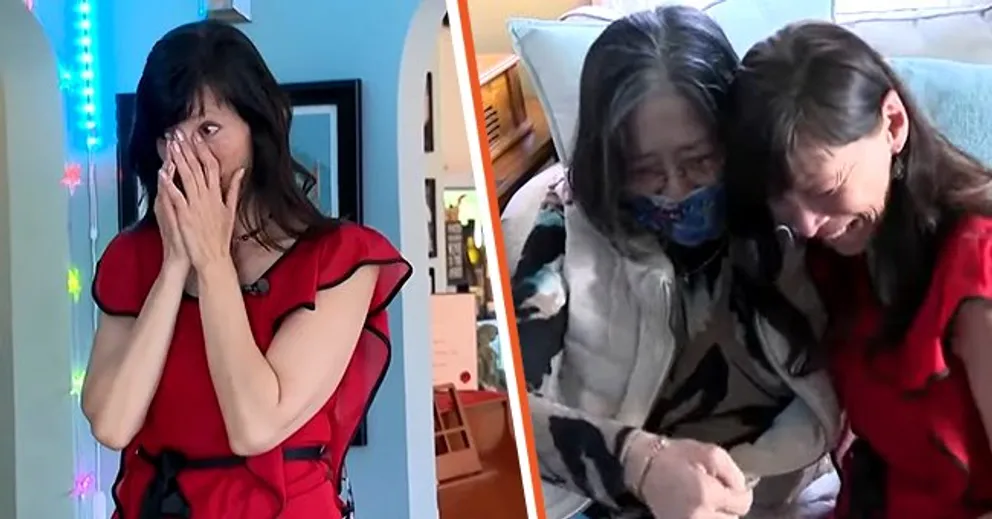 A mother's love is often described as selfless, and most times, her offspring reciprocates it when she is old. This Colorado woman who had nothing but a locked photo of her mother nurtured her unwavering love for the older adult despite being absent for fifty-three years.
Every mother's dream is to have an invaluable connection with her offspring. After all, she housed the baby in her body for nine months, so it is only fair that she is granted the honor of holding the infant once it comes out.

This is also a healthy way for the mother and child to bond. First, a physical attachment—the easiest of it all, then a lifetime of watering and shielding that bond by intentional actions.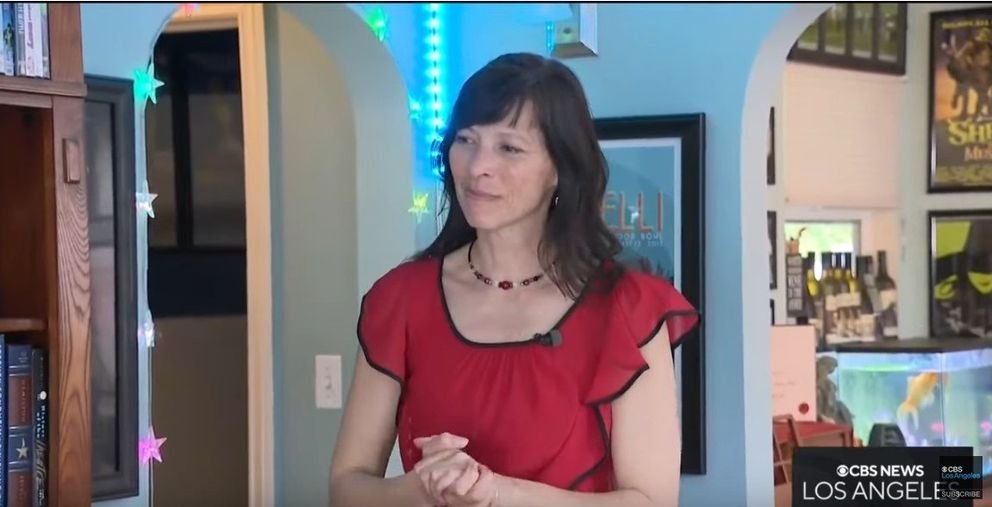 Irrespective of how beautiful this sounds, not many get to experience this kind of bond, either immediately after birth or by nurturing their offspring,

Many times, teenage or young mothers, without adequate resources, give up their rights for such connection after abandoning their infants.

Although it appears cruel to do, it intends to secure the child's future or give them a chance to have a better life with another family.
Over the years, many adoptees have sought to know their origin or reunite with their birth parents, showing that all through their existence, there has been a hollow that needed to be filled with that one-of-a-kind love: often a mother's love.

Finding her roots meant everything for this Colorado woman, who already has two kids, and she never gave up.

Thankfully, after five decades, she met her birth mother, and as expected, it was the most exhilarating experience for the duo, as they both never stopped loving each other
SARAH KLEINHANS'S SEARCH FOR HER BIRTH MOM

After fifty-three years, Kleinhans's only things to connect her to her birth mom, Pok Cha, were a locket photograph of mother and daughter and undying love for the older adult.

This stirred a burning sensation to search for her Korean mother, who placed her up for adoption when she was a little over a year old.

It started to pan out fine when Kleinhans employed the use of 23andMe. She found out about her half-sister, Lynda, through this online DNA testing website.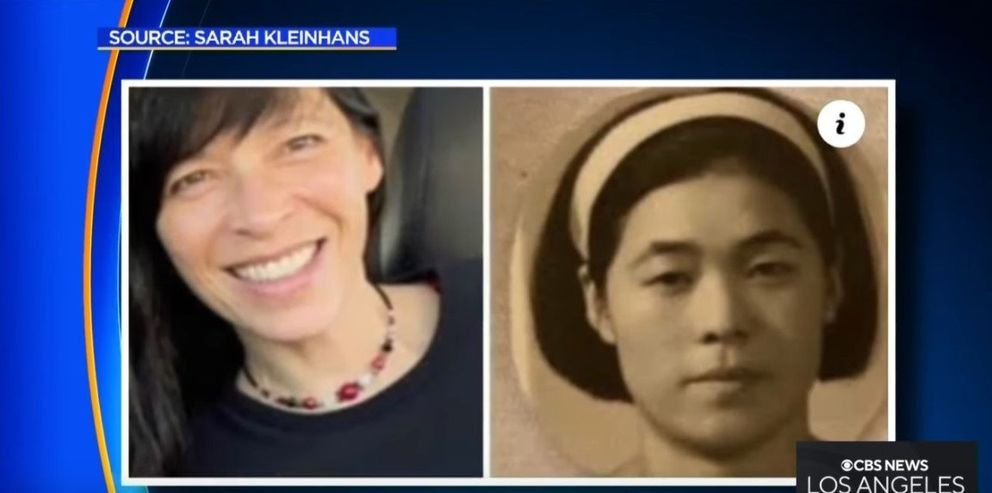 Fortunately, after discovering Lynda, the decade-long search became simplified, as she was the final puzzle piece that connected the Colorado mom to their birth mom.

SARAH KLEINHANS'S BIRTH AND ADOPTION

Pok Cha fell pregnant with Kleinhans after her romance with an American sergeant stationed in Seoul in the 1960s.

It hurt that the new mom could not afford the lifestyle she envisaged for her child in South Korea, so when the baby was 14 months old, Cha put her daughter up for adoption.
An American family living in New Hampshire adopted Kleinhans and her half-brother. Before their departure, Cha gifted them with a locket that bore their baby and mother's picture.

Living in America with a family that cared was great, but that did not stop Kleinhans from constantly thinking about her mother. Aware that she was adopted, she confessed that thoughts of finding her mother lingered in her mind on every birthday. While speaking to Cha, she said:

"Every year on my birthday, I think of you. I look out and I go, 'Are you alive? Are you thinking about me?'"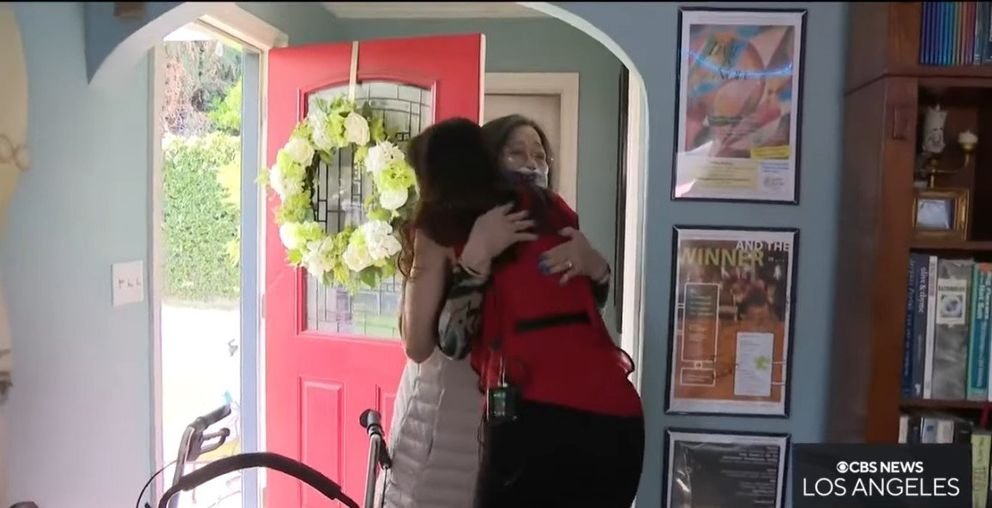 THE REUNION

After talking to each other on the phone for about two weeks, the women planned a reunion in Monrovia in a friend's home in May 2022. It not only featured mother and daughter but Cha's two granddaughters, who would call her "Oma."

Even though Kleinhans had desired to meet her birth mom, she still felt nervous while waiting for Cha to arrive, and when the car pulled up, she admitted:

"I wonder what she's feeling right now."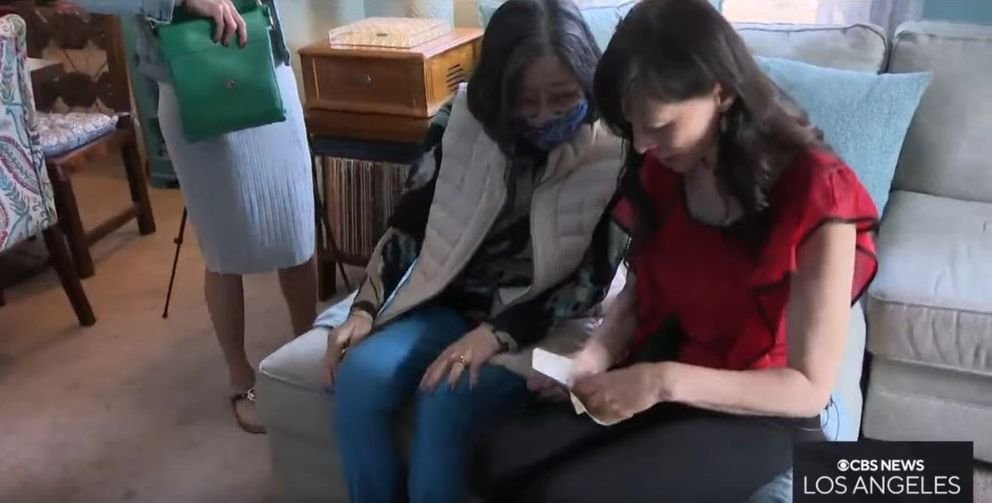 Kleinhans soon found out how her mom felt when the older adult entered the home. The women were locked in an affectionate embrace as they met for the first time in many years.

Despite being away for so long, the mother-of-two never judged her mother, nor did she feel bad about Cha's decision to give her up. Instead, she was grateful that the Korean provided her with a better option. In her words:

"How selfless do you have to be to know that your child is going to have a better life. And so, as a mixed baby, it's a kind of hard time and it was the late 60s."
Cha, who resides in Koreatown, enjoyed the company of her daughter and grandkids. The family shared their thoughts on their favorite meal, Kimchi, and did a lot of catching up.

ANOTHER ADOPTEE FINDS HER BIRTH PARENT

Often, adoptees seek to connect with the first home that felt their presence—their parents' company. For Yasika Fernando, who was born in Sri Lanka but grew up in London, having her daughter re-awakened her yearning to trace her roots.
She enlisted the help of the Long Lost People and the people finder, Siri Silver, in Sri Lanka. Eventually, she found her birth mother and maternal grandmother and created the best atmosphere for her adoptive parents and birth mom to thrive!