"You couldn't change my hair and you want marriage" – Lady rages, slaps man who tried to propose to her (Video)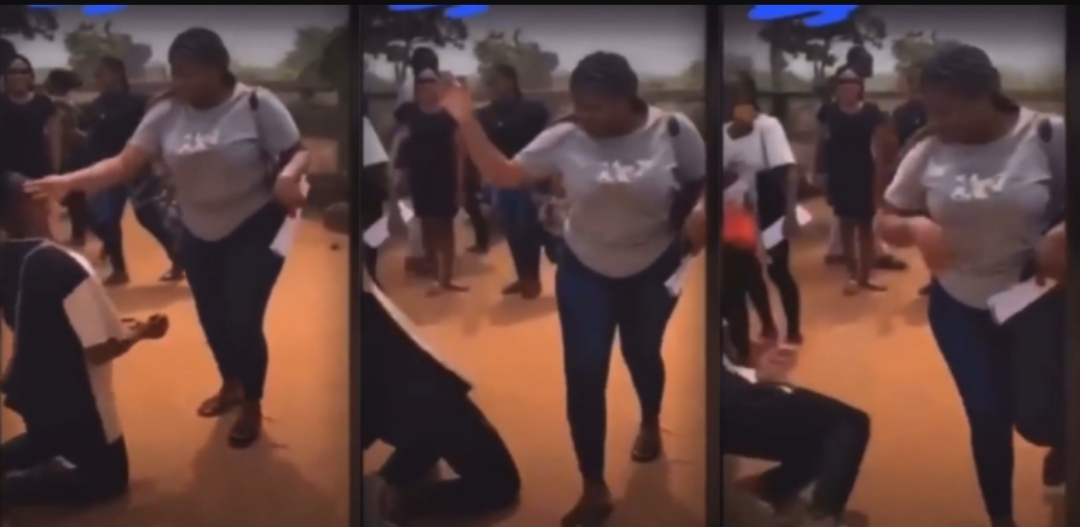 Viral video footage captures the unfriendly moment a lady slapped a man who tried to propose to her.
In the short video, the man could be seen on his knees while the lady bathed him with ugly utterances.
She doubted his ability to put food her table if she gives him a chance.
Fuming, she could be heard telling the guy that he couldn't foot bills for her to change her hair, and here he is asking for marriage.
The enraged lady didn't leave the scene without landing her palm on the man's cheek which prompted him to fall helplessly on the ground
People present at the scene screamed in disappointment.