Man Receives Slap from Girlfriend for Looking at Another Lady Backside (Video)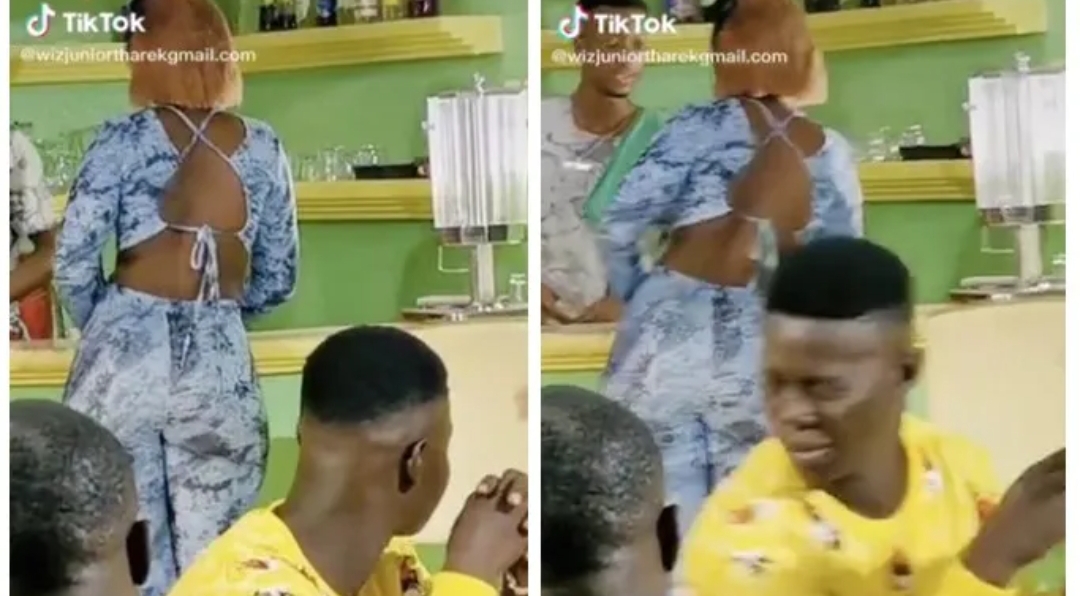 A video which has gotten social media users laughing shows the moment a lady gave her man a dirty slap for looking at another woman's backside.
The man and his girlfriend were in an eatery with some friends when a girl walked in and strutted to the counter.
As she passed the man, he could not help but stare at her behind for a few seconds, this angered his girl who then slapped him and stormed out.
Watch Video below:
https://vm.tiktok.com/ZMNdAkfau/?k=1