Drama As Flight Attendant Hits Back at Rude Passenger after He Made Her Colleague Cry: 'I Am Not Your Servant'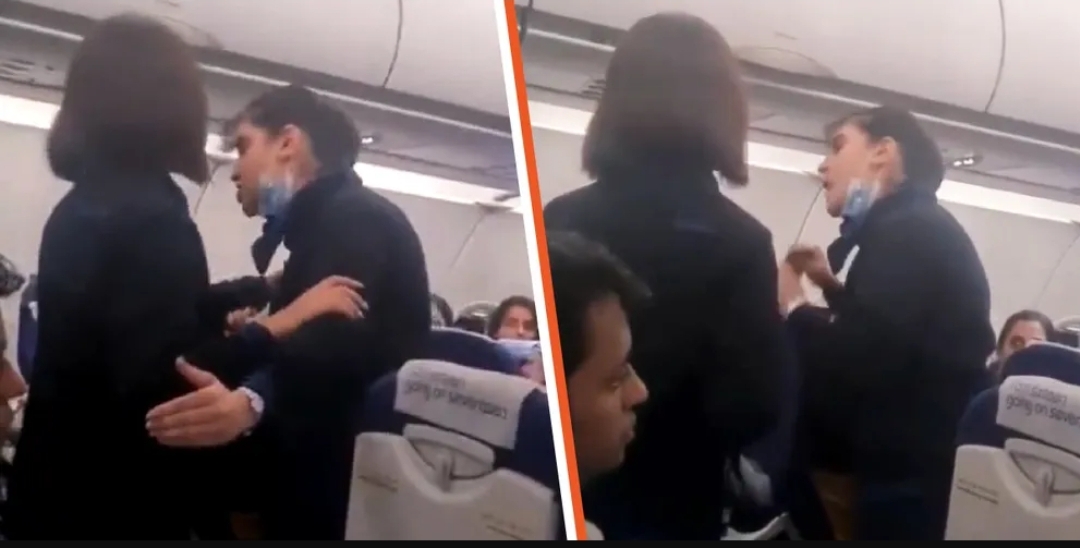 A video of a heated argument between an Indian airline crew member and a passenger went viral, amassing mixed views from netizens. The mid-air row occurred on a flight from Istanbul to Delhi, with many other passengers serving as astounded onlookers.

Airline travel is preferred by many for traveling long distances, and commercial flights are considered the safest transportation mode. While transition and layover flights prevent people from being jet-lagged, sometimes they have no other option but to embark on long plane journeys
Usually, airlines try their best to provide passengers with the best services so they can have a splendid experience and consider them in the future. But sometimes, things can go awry, resulting in unlikely situations that can be deeply upsetting for everyone involved. A similar incident unfolded during an IndiGo flight in late 2022.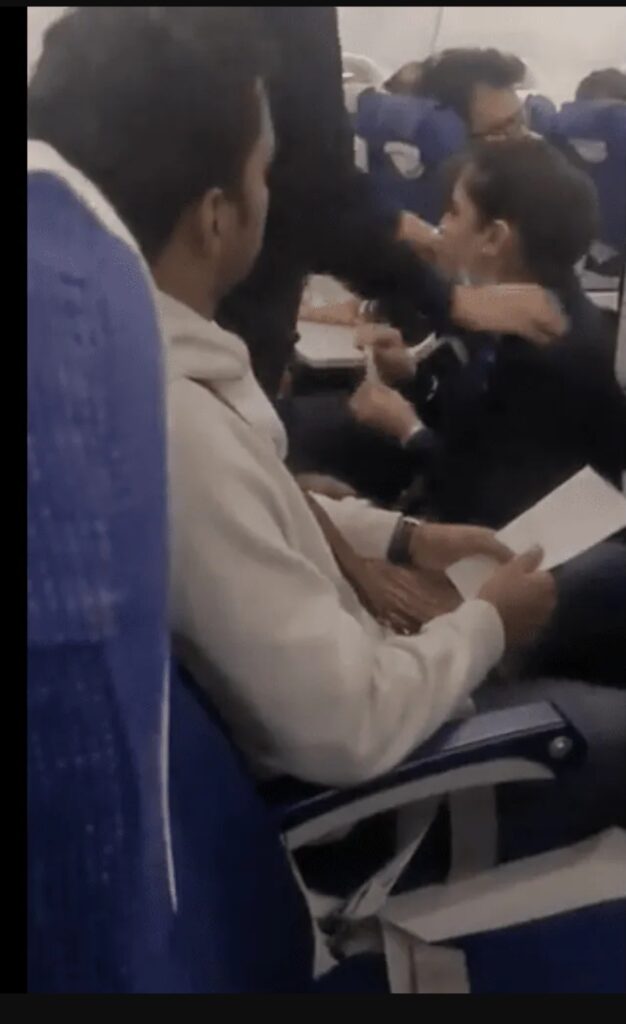 Trouble Ensued Mid-Air
On December 16, 2022, an unpleasant argument ensued on flight 6E 12 from Istanbul to Delhi. A female flight attendant for the IndiGo airline told a male passenger to refrain from pointing his finger at her and not to shout at her after he reportedly made her fellow crew member cry.

However, she was cut off mid-sentence, after which tempers flared, and the argument escalated.
A video of the mid-air row showed the female attendant trying to reason with the passenger, whose face was not visible. Standing beside her was her colleague who did her best to calm and comfort her in the wake of the unfortunate incident.


In the clip, the passenger was heard interrupting the flight attendant with the words, "Why are you yelling?" And she replied, "Because you are yelling at us." Standing her ground, she continued:

"I am so sorry, sir, but you do not talk to the crew like that. I am peacefully listening to you with all due respect, but you have to respect the crew as well."
When the male passenger asked for details of how he disrespected the crew, he was told off for pointing his fingers at them. The argument picked up pace when the man screamed "Shut up!" at the air stewardess, after which she lost her cool and retorted:
"You shut up! I'm sorry, you cannot talk to me like that…I'm an employee, I am not your servant."

Shortly afterward, the flight attendant airline put her face mask back on, turned around, and left, with her colleague following behind. Several other passengers witnessed the whole episode and were baffled by how things went south.
According to a statement released by IndiGo, the unpleasant incident occurred over meals chosen by a passenger traveling through a codeshare connection.


The statement reiterated the airline's commitment to providing a courteous and hassle-free experience to their customers, who had always been their top priority. It also assured an investigation would be conducted concerning the incident.

A closer look at the videotape from the December incident showed that the dispute came to be over IndiGo's meal options.

The man asked for a meal that he had not previously requested before boarding, so the female flight attendant told the man that only a specific number of meals were loaded on the plane—served according to the passengers' pre-departure requests. However, she was cut off mid-sentence, after which tempers flared, and the argument escalated.
An Indian media outlet reported that the male passenger had asked for a sandwich; the crew told him they would check if it was available before he became upset and an airline member started crying.
A video of the mid-air argument went viral on Twitter, racking up over 4.5 million views and more than 17,000 likes. The incident was met with mixed views, but many netizens rallied in the airline attendant's support. Let's take a look at a few comments that people wrote after watching the shocking footage:


"Good for her for taking a stand and snapping at an obnoxious, entitled passenger."

— (Kalvapalle) December 21, 2022

"The crew deserves equal respect."

— (sumitsaurabh) December 21, 2022

"More power to the crew! They let this obnoxious, self-entitled man off too easy. So wish law enforcement was called to greet the 'unruly passenger' on landing. Baffling (sic)."

— (Ax_Sharma) December 22, 2022