Bullied Girl Hates Her Burn Scars until Giving Birth to Her Daughter Changes That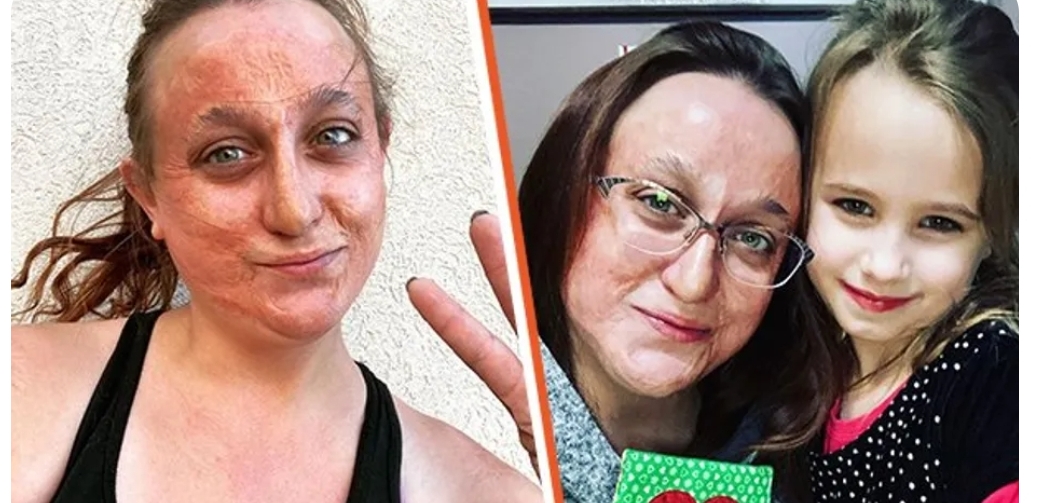 A woman's life changed after a devastating explosion. She looked and felt different—years of bullying also led to trauma and self-loathing. However, her entire perspective shifted when she gave birth to a little girl.
Bullies can do irreparable damage to one's self-worth, and they rarely have any regard for the pain they cause. Children suffer and often carry emotional scars with them into adulthood.
One woman carried emotional and physical scars with her for many years and never imagined she would accept herself. But the birth of her beautiful daughter changed everything. Her story of courage and strength will inspire you.
THE LIFE-SHATTERING EXPLOSION
Joy Zylstra was nine years old when disaster struck. She played with her toys and lit a candle in their cabin, unaware that the room was filled with gas.
The explosion left 45 percent of her body covered in second and third-degree burns—she almost didn't survive. Thankfully, her heroic family kept her going, and she credits them with saving her life.
Zylstra shared:
"While driving to the hospital my dad knew if I went into shock I could die, so kept talking to me and asking me questions to keep me awake. I was hot and cold and very tired, but he wouldn't let me sleep."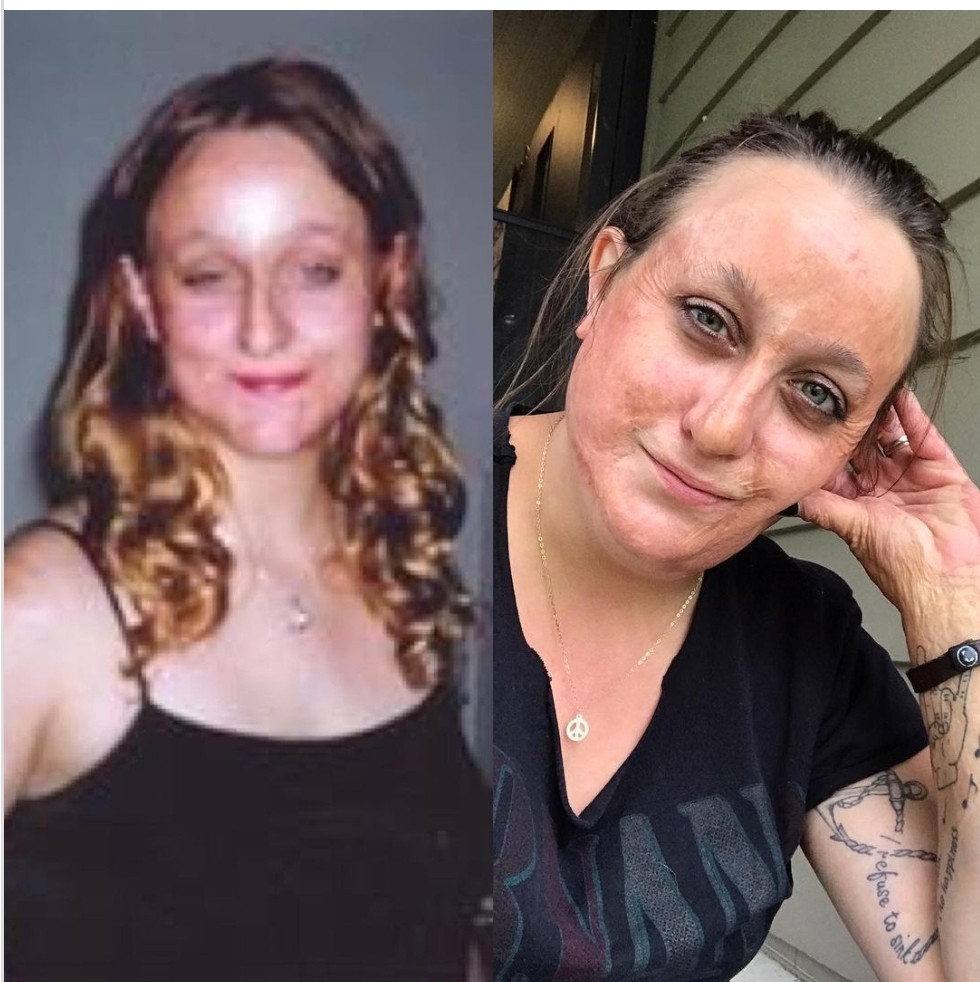 A LENGTHY RECOVERY
Doctors struggled to keep the young girl stable, but fortunately, they saved her life. After a five-week-long stay in the hospital and a few skin grafts, Zylstra finally went home, but she wasn't the same nine-year-old girl.
She revealed:
"One night I remember crying, scratching at my face, praying that I would wake up and my scars would be gone."
FACING YEARS OF BULLYING
The Edmonton, Canada, resident had lived through an ordeal very few people experienced, and it left her heartbroken and depressed. The burns on her skin garnered many comments from bullies, and people called her names.
She expressed:
"I used to go swimming to help my skin and had horrid comments from kids at the pool. One said it looked like I was dirty and another thought I was an alien."
THE WORST COMMENT OF ALL
Zylstra struggled to come to terms with her appearance. With each nasty comment from the bullies, her self-worth suffered another blow.
She recalled the harshest comment someone ever said to her:
"The worst was that it looked like I had 'alligator skin', it broke my heart hearing that, all I wanted to be was normal but knew I never could."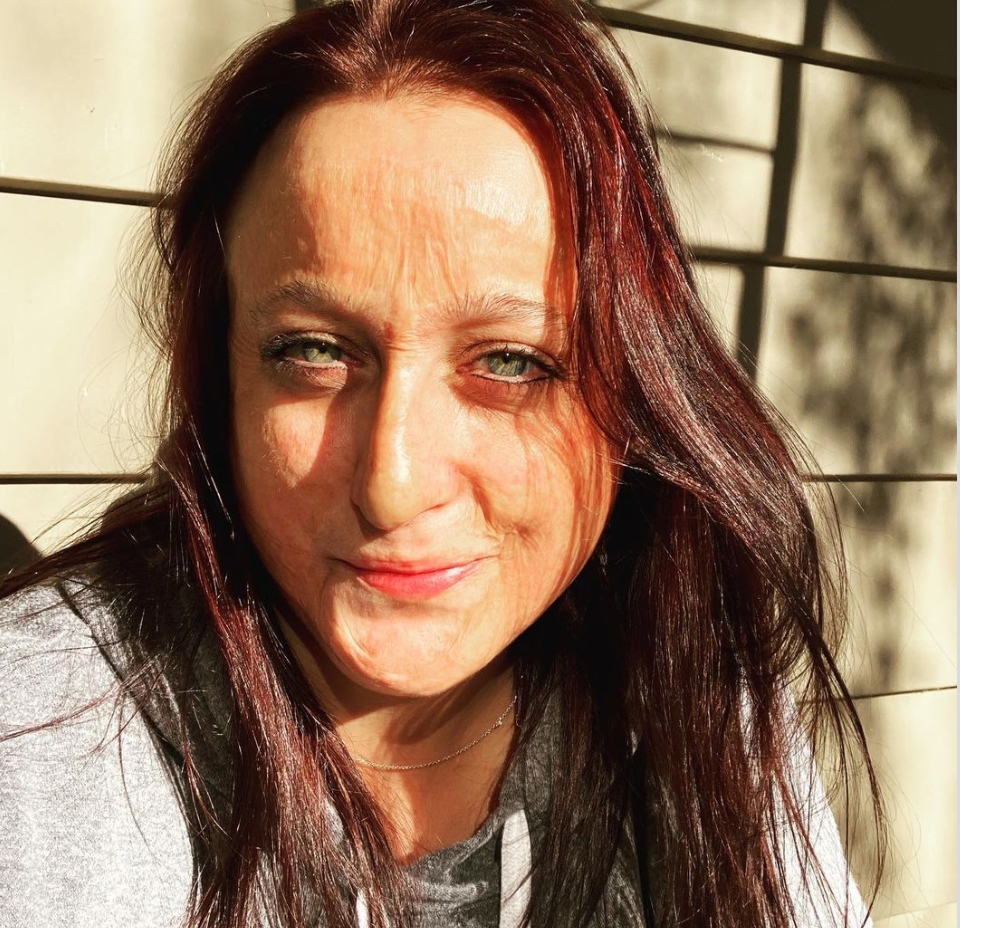 The comment stung because she knew their description was not far off. Zylstra shared that the scarring on her skin was similar to alligator scales—the reality of her appearance pained her.
THE LONG ROAD TO ACCEPTANCE
Zylstra felt sorry for herself, but she eventually realized she couldn't change what happened to her. All that she could do was accept the past and move forward.
She hated her scars for many years and never thought her views would change. However, after a significant milestone in her life, she managed to do the unthinkable.
ACCEPTING HERSELF FOR HER DAUGHTER
When Zylstra became a mom, she knew she needed to change her outlook on life and herself. The mother wanted to set an example for her daughter, Ciara, and not place so much value on outer appearances.
She said: "It has taken a long time to accept myself and only happened once I became a mother." Zylstra never wanted her child to be ashamed of her, so she needed to change how she viewed herself.
The mom added:
"I knew if I hated how I looked and my scars, how could I expect her to accept me. I was determined to teach her that physical appearance isn't important so I knew I needed to work on myself."
SHE WOULDN'T CHANGE THE PAST
Zylstra shared that she had no regrets and wouldn't change her past trauma if she had the option. She believed the ordeal made her who she is today and noted that she was proud of her scars.
The mom chose to be okay with her outward appearance and used her imperfections to help others. Zylstra also lived a much happier life after deciding to love herself.
LIVING HAPPILY AND HELPING PEOPLE
Accepting herself was the first step into a brand new life for Zylstra. She spent a long time wondering why she had to endure so much pain and finally got an answer—it is her mission to help and empower other people.
The proud mother has raised awareness on behalf of burn victims worldwide, and she has shared her story on various platforms, big and small. By sharing a message of self-love, she has encouraged countless others.
One of her inspirational messages was:
"When I used to look in the mirror I would see ugliness, flaws, and pain – now I see strength, courage and that I refused to give up."
In 2017, Zylstra shared a body-positive message to commemorate her 24th burn anniversary, and it inspired many people to love themselves and re-evaluate where they place their worth.
Zylstra also proudly presented in her daughter's class at school, and the old feelings of shame didn't plague her anymore. Her daughter was so proud of her mom that she burst into tears.
SHE HAS BIG DREAMS
Zylstra, a fan of the Ellen DeGeneres show, planned to share future dreams on the talk show. She had big plans to help other burn victims and hoped that the host would help make them a reality.
She said:
"I knew if [DeGeneres] hears my dream, I truly believe she'd believe in it as much as I do. It's about love, acceptance, and compassion and hoping to make the world a better place."
Zylstra did not allow her past pain to dictate her future. She is making a difference and inspiring people along the way. Click here for another story about an extraordinary ten-year-old burn victim who raised money to pay for his surgery.