After Husband Dies, Woman Inherits Cheap Pendant and Lady She Never Met Inherits His Property – Story of the Day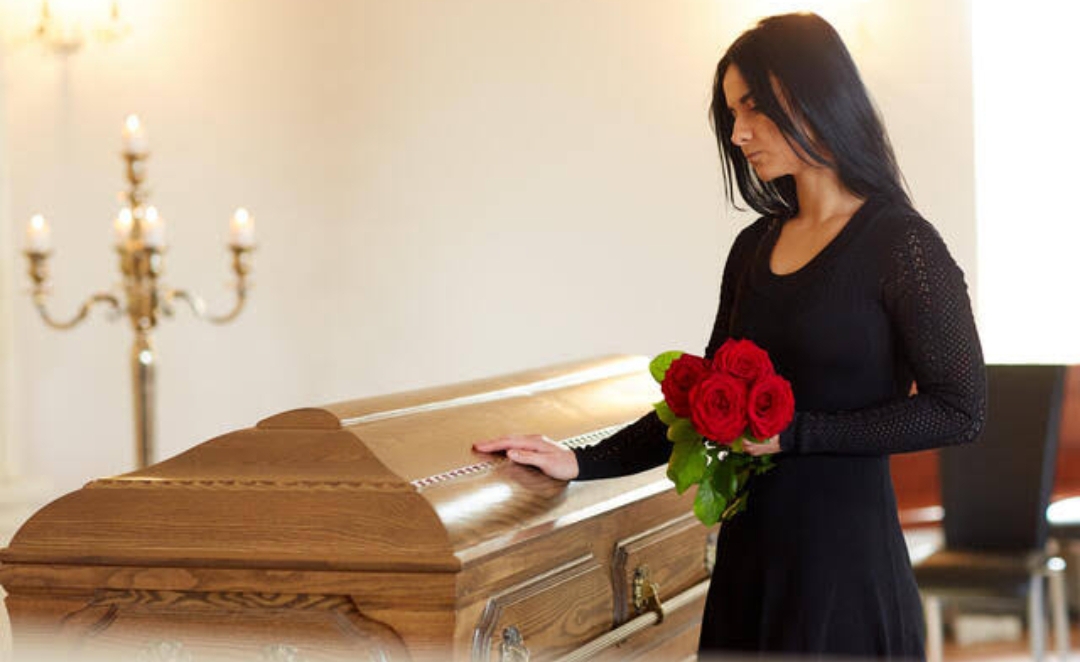 When Agatha's husband Richard died, he left all his property to someone she never met, and Agatha only inherited a worthless old pendant. Then Richard's strange heir introduced herself.
Agatha and Richard met in college and settled in Milwaukee, Wisconsin, where Richard grew up. They hoped to have a big family, but it didn't happen. After trying and failing to get pregnant for the millionth time, they gave up and decided to enjoy each other's company.
It wasn't so bad. Agatha had even read in the paper that many women were choosing not to have children and become career women. She and Richard had a vast farm with many animals and tons of work to do.
"That sounds like me. I'm a career woman, not a mom," Agatha said to herself after reading the article.
Richard never seemed particularly sad about not having kids either, although he loved seeing the few neighbors who came by for Halloween. They lived surrounded by other farms, and visiting a neighbor was a considerable walk. But it was still nice that they came trick-or-treating every year.
The years went by, and Agatha never regretted not trying IVF or adopting a kid. They loved each other fiercely and had enough distractions with the farm.
Unfortunately, people aged, and soon enough, they had to hire people to run the farm. After a while, they decided to move to a more suburban area of Milwaukee and enjoy the rest of their golden years.
They lived in that area a few more years before Richard suffered an unexpected heart attack. Sadly, the doctors couldn't do anything, and he left this world. Agatha mourned the loss of her husband but was glad that their lives had been so extraordinary.
One day, their lawyer called and asked her to meet up for a will reading. "Why, Mr. Perkins? We didn't have children or any extended family. Why do we need to read the will?" Agatha asked him, confused.
"Please, Mrs. Chambers. Let's meet up tomorrow in my office," Mr. Perkins insisted. Agatha reluctantly agreed, wondering why their lawyer was so formal about it. However, she was about to find out something shocking.
There was a middle-aged woman in Mr. Perkins' office when Agatha arrived. She had no idea who that lady was, but the lawyer invited both of them to sit down. He took out Richard's will and began reading.
"I, Richard Chambers, of sound mind and body, hereby give all my property and what remains in my bank accounts to Sue Raymond… to my wife of many years, I give my mother's turquoise pendant," Mr. Perkins read.
"I don't understand, Mr. Perkins. Who is Sue Raymond? Why didn't I know any of this?" Agatha questioned, outraged.
"Mrs. Chambers, your husband wanted you to meet Sue," Mr. Perkins explained, as he turned his gaze to the other woman in the room. "And that's why I called you here. I'll let you two have a chat," he added and left his office.
Agatha turned to the woman beside her. "I take it you are Sue Raymond. Why are you getting my husband's money?" she asked her.
"A few months ago, I discovered your husband on social media. He's my father. We took a DNA test to confirm it and everything. I'm Sophie Raymond's daughter," Sue revealed.
"Sophie Raymond," Agatha whispered. She knew very well that Richard had dated Sophie long before Agatha met him. He told her she was his first love. "But I don't understand. Richard would've never abandoned Sophie with a baby."
"That's the thing. My mother never told him he was pregnant. She left Milwaukee and didn't even think about telling him. For years, she told me that I was the result of a one-night stand. But a few years ago, I discovered some old love letters. I got curious and well…"
"You wrote to my husband… I can't believe he didn't tell me," Agatha finished. She couldn't believe Richard didn't tell her about it. She would've supported their meeting. "So, you get our current house, our farm, and the money in his accounts."
"I never asked him for anything. But I have two daughters and a paid-off house is something I could never dream of. I really want that for my girls. But we can split it. I'm ok with that," Sue negotiated.
"No. Richard left you everything, so you keep everything except this pendant. Give me a few days to pack up my stuff and leave the house," Agatha added calmly. She stood up and left Mr. Perkins' office.
At home, she got to work and packed everything. Luckily, she had inherited a condo in Tampa, Florida, where her parents retired. It was not part of marital property and couldn't be taken away from her.
"It's time to move to Florida like all the other senior citizens in this country," she mumbled sarcastically to herself and continued packing. She got tired after a while and sat down to admire the pendant that belonged to Richard's mother.
It was turquoise-colored but not valuable at all. She looked at Richard's picture on her nightstand in sadness. "After all these years, you considered a strange kid your family, and I was nothing," Agatha whispered to the portrait.
"Ugh! Ugly thing!" she finally yelled and threw the pendant on the floor, forcing it to open. That's when Agatha realized it was not a pendant at all. It was a locket. She picked it up and noticed a tiny note that fell from inside it. It read:
"Agatha, look in the study under the table." Agatha frowned and went to his office. Taped under his desk, she discovered a key and a longer letter.
"Agatha, I know you probably hate me. But this is the key to the safe hidden beneath the Milwaukee landscape painting. All of its contents is yours. I know me having a daughter was probably shocking, but I didn't know how to tell you.
"We always dreamed of children but settled wonderfully into our lives without them. I didn't help raise her, and she's going through financial difficulties, that's why I left her almost everything. But our mutual savings are in that safe."
"I didn't know if Sue would have other intentions and try to take those savings from you if I left them in the bank. So I closed that account and cashed all that money. I bought a few gold bars too. That's all yours and not part of the will at all. I hope you can forgive me.
"Our life together was wonderful. I never regretted not having children. But I felt guilty for not knowing about Sue. I hope you can understand. But let me be clear. You were the best wife anyone could've asked for. All my love, Richard."
Agatha had tears in her eyes when she finished reading. That's so silly. Mr. Perkins could've written something about Sue not being able to touch that money, she thought. But alas, Mr. Perkins didn't know anything about the extra money when she asked him.
"All I know is what Mr. Chambers wanted me to include in his will. Regardless, Sue can't touch anything in your accounts, Mrs. Chambers, because they were in your name anyway," the lawyer explained. She was relieved by that.
Agatha took the money, the gold bars, and their pertinent documents from the safe. She finished packing and paid the movers in cash. Florida, here I come! Agatha cheered as she started driving.
In the end, Florida was not so bad. The weather was much better, and the community was so friendly. Sue friended her on Facebook and sent her pictures of her daughters running around the farm.
Richard made the right choice, Agatha thought, looking at the pictures as she sat on her balcony overlooking the beach.
What can we learn from this story?
You need to have a backup plan. Richard made sure that Agatha was taken care of, although he was sneaky about it. But it's always best to plan.
Don't lie to your spouse. Your spouse is your partner, and you should trust them with anything, even if it's something shocking like the appearance of a kid you didn't know you had.