Woman Having S£x With Two Men Interrupted And 2 People Killed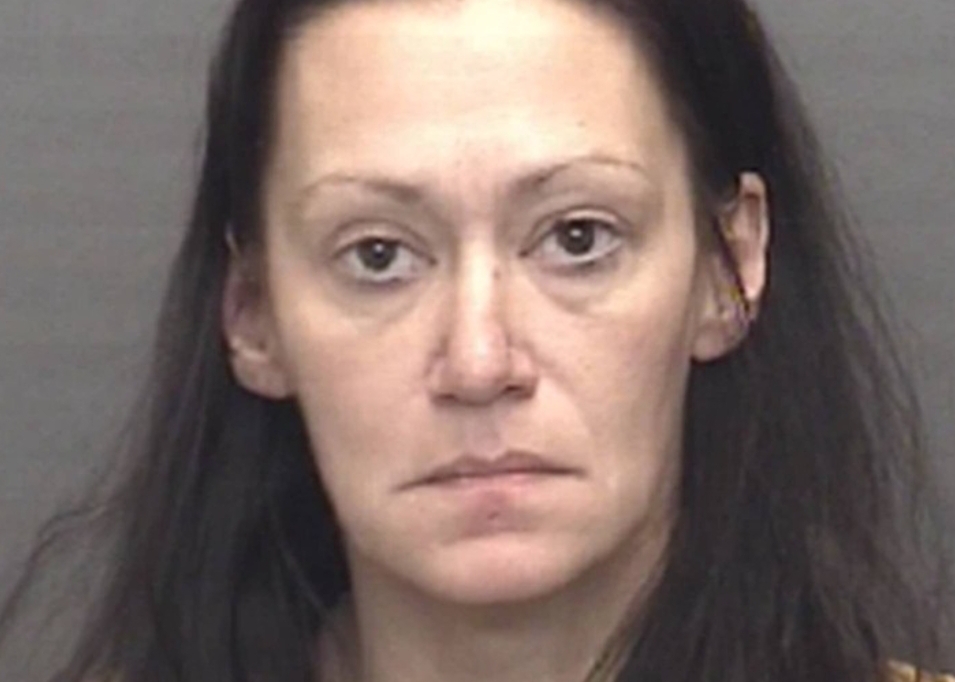 An Indiana woman is behind bars after police found a dead man and an injured woman — both of whom were bound and tortured — in her Evansville home after a threesome went awry.
Cops say the ugly scene ensued when Heidi Kathleen Carter seemingly contacted the victims through a dating app and was engaging in sex acts with them when a second man entered the home. The Courier & Press reports that man allegedly became enraged and "began to beat (the victims) with a baseball bat."
Carter, 36, is believed to have helped that unidentified suspect restrain the victims. The male victim appears to have been choked to death. Police say Carter — who was armed with a gun — along with the male assailant, sexually assaulted the female victim. Both victims had reportedly been restrained for hours.
Cops said that according to Carter, she cooperated with the male assailant to appease him.
Police were notified of the bizarre situation when a cleaning lady came to visit the home for a "landlord inspection." That woman allegedly sat on what she thought was a pile of beddings, which turned out to be a battered corpse. She managed to get out of the house and signal a state trooper.
Officers shot and killed the male suspect, whom they say was brandishing an object that appeared to be, but was not, a firearm when they arrived. They claim he was attempting to die via "suicide by cop."
Two teenagers were reportedly inside the home with multiple pets and another adult, whom police have not identified as a suspect.