Woman Bakes Cake That Looks Like Toilet, Sits on It, Eats 'Tissue', Video Stirs Reactions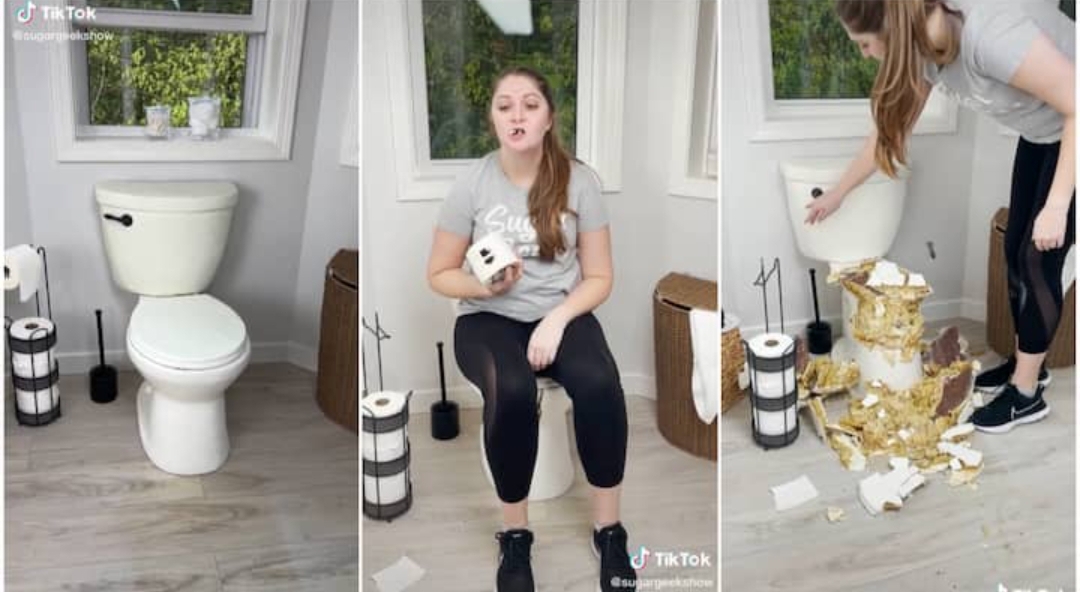 Woman Bakes Cake That Looks Like Toilet, Sits on It, Eats 'Tissue', Video Stirs Reactions
A brilliant baker, Liz Merek, amazed many people on TIkTok as she shared a video of the toilet cake she made If she never said it was all baked and started eating a part of it, many would mistake the scenery for an actual toilet People who reacted to her video online praised her artistry as they said she deserves all the popularity she could get for her work .
A professional baker known as Liz Merek on social media went on TikTok to show one of her great works as she narrated the story behind it.
In a short TikTok video, she showed a masterpiece cake that looks exactly like a well-cleaned toilet.
Why I baked the cake
She went ahead to narrate how she was commissioned by a company to bake it. According to Lizzy, despite showing the video of the cake to the company, they hired another person instead to make the cake.
The baker, therefore, said that she decided to make the video to tell other creators about the need to always sign a contract before they go innto any kind of work.
Watch the video below :
https://vm.tiktok.com/ZMN81bJNc/?k=1