This One Now Ugly Mermaid! Reactions as Child mermaid washes up on beach [Video]
A video which surfaced on social media shows some residents of a country in Africa gathering round a child mermaid.
The aquatic creature whose existence is still doubted by many, washed ashore the bank of a river and onto a beach.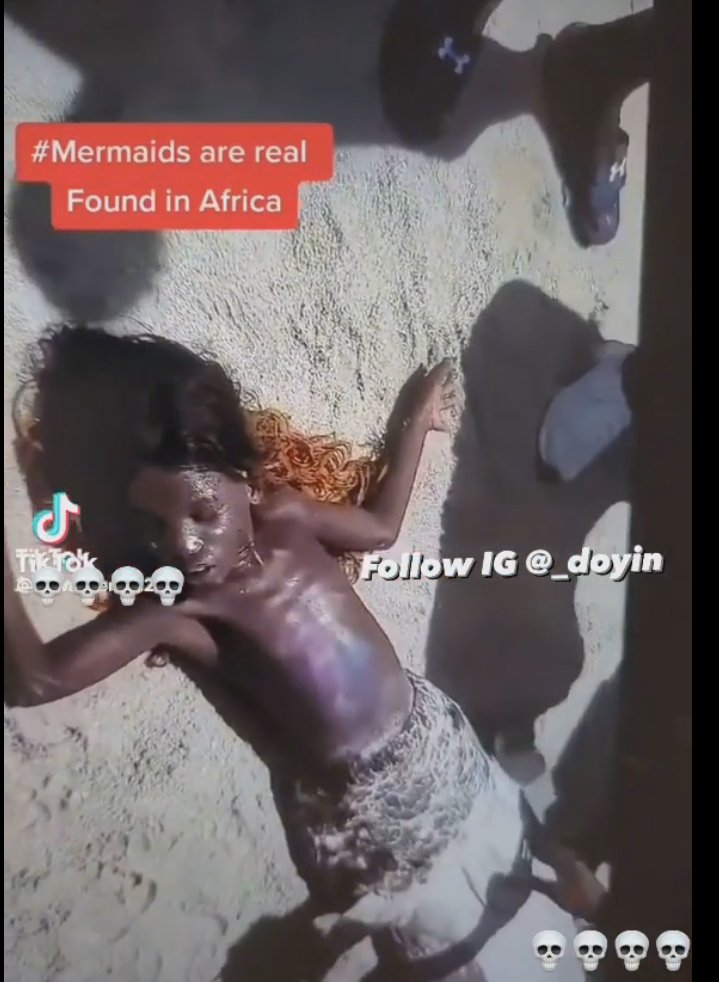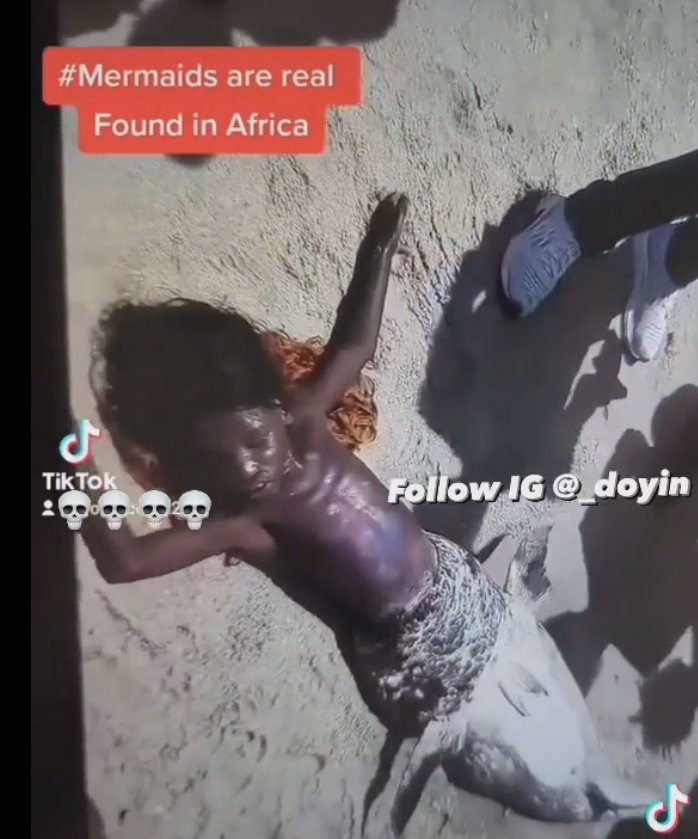 The child mermaid had what looked like a wig on the hair and instead of legs, it had fish fins which were flapping on the floor.
In the viral video, the mermaid was discovered alive on the beach but it was in a weakened state.
Watch Video Below: