Thief Received Heavy Beating After Stealing a Phone Which Got Stuck in His Hand- (Video)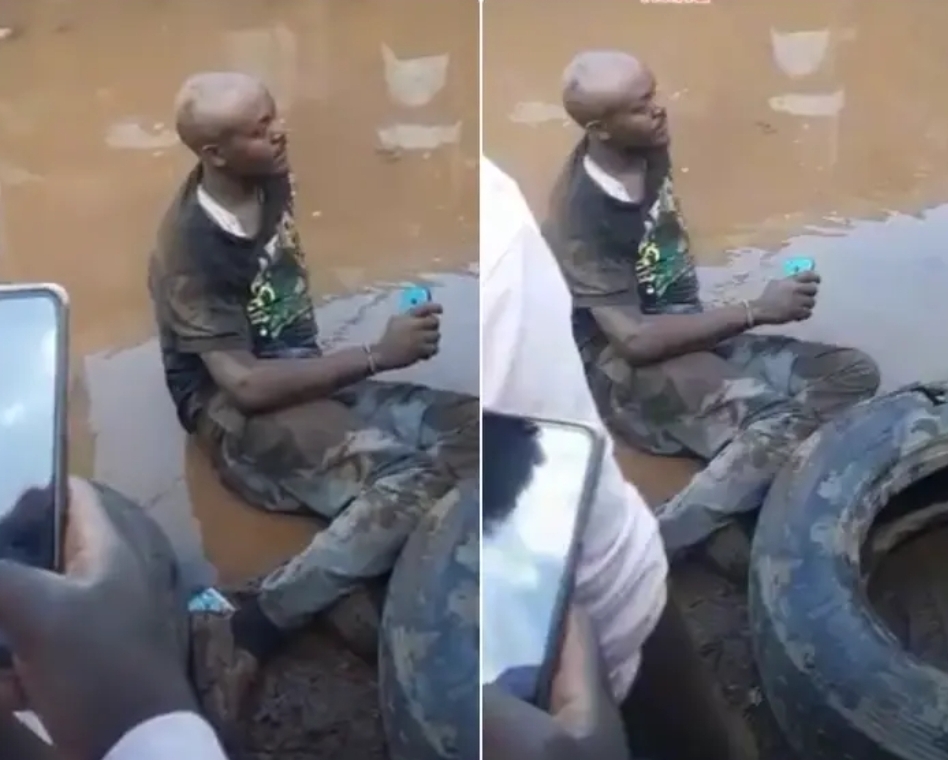 Netizens are amazed by a video that is currently making waves on social media of a thief who was caught stealing a phone.
The video was reportedly recorded in Nairobi, Kenya.
In the video, members of the public are seen surrounding the thief while taking photos and videos of the unusual incident.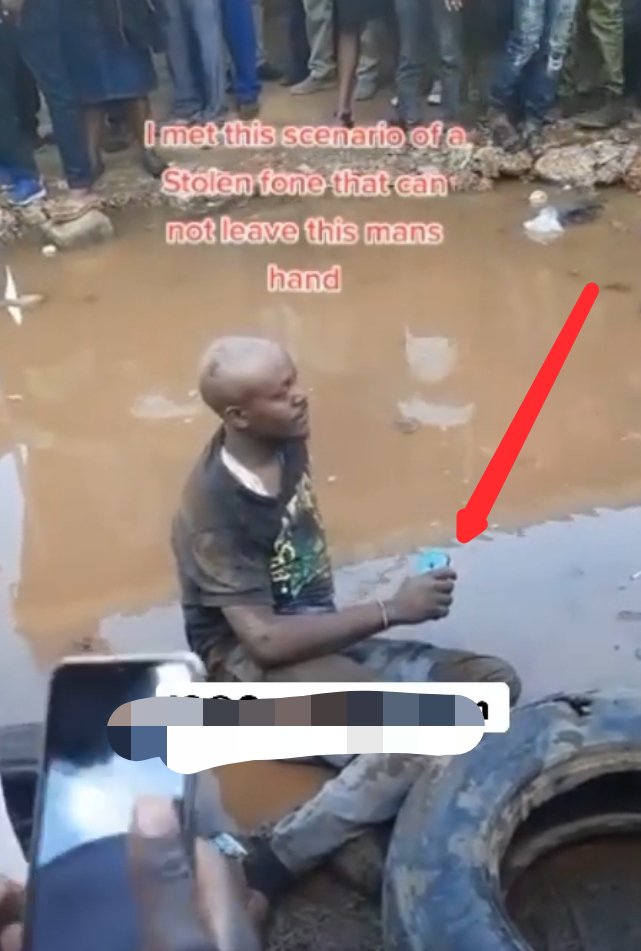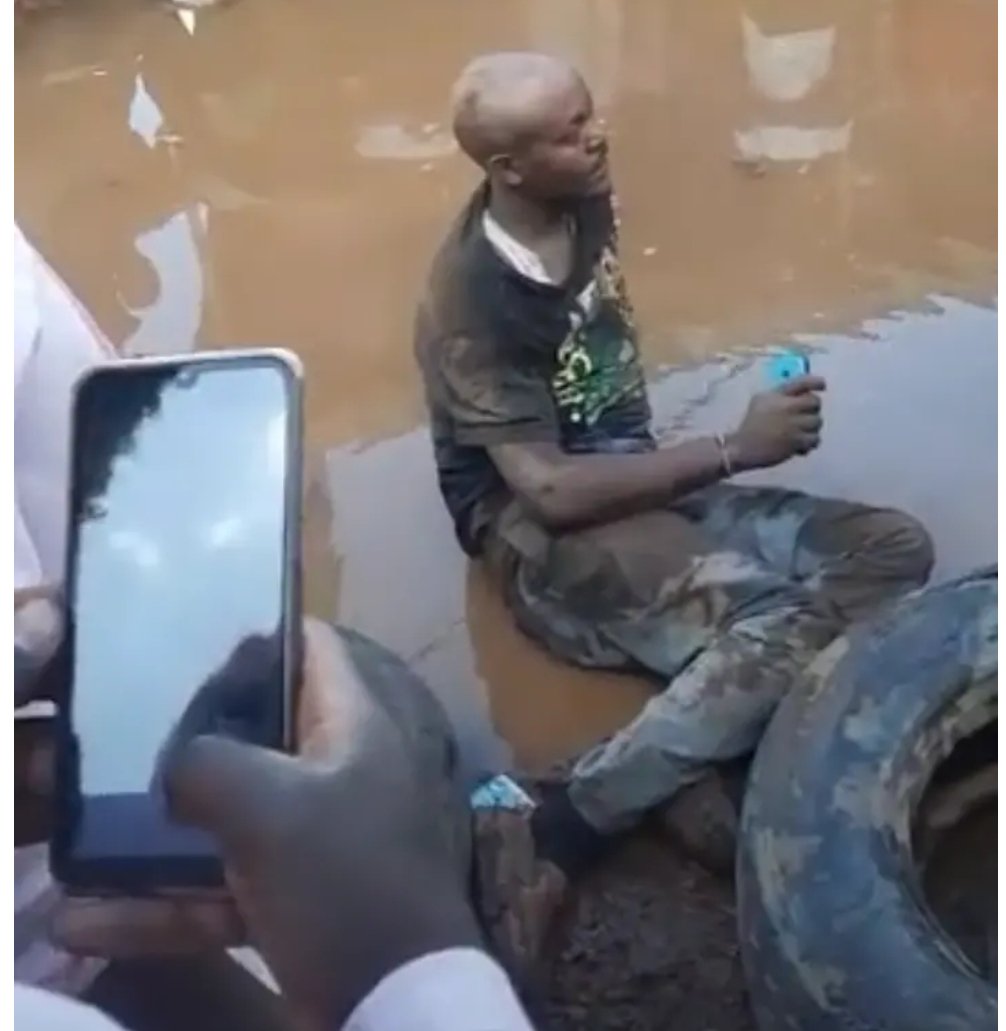 They were planning to lynch him but their mission was abolished after the stolen phone got stuck in his hand.
Watch Video Below;