The Way My Husband Treats Our Daughter Has Become My Prayer Topic For Ages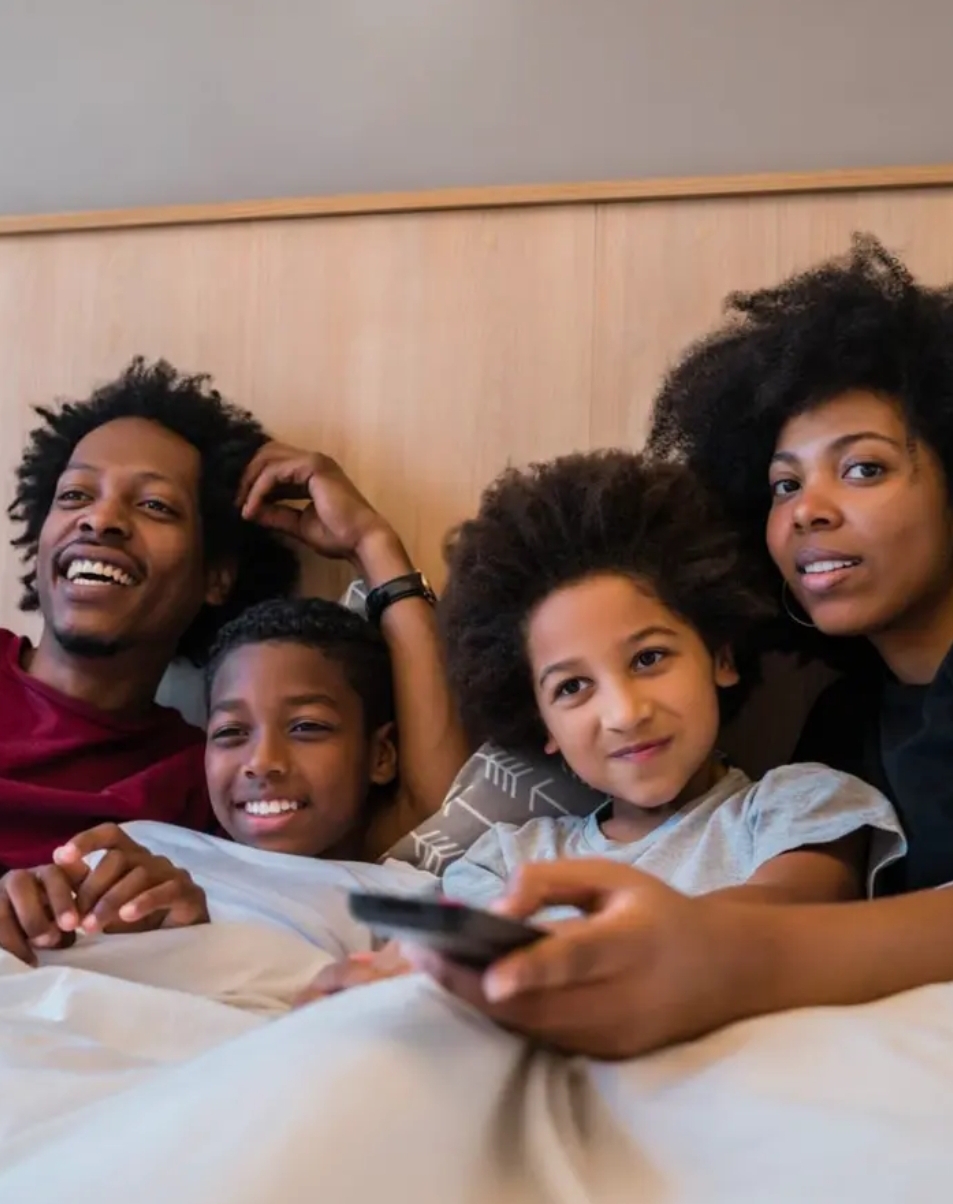 We named our first child Nhyira because she was a blessing to our marriage. We waited for four years, trying all sorts of medications before God blessed us with a daughter like her. Before her, our marriage wasn't easy. We were asked, "When are you guys going to give birth?" And it felt like a dagger through our hearts. Those who asked us those questions might have asked them innocently but because of what we were going through, it felt different. It felt like a sting of a bee.
We wished nobody asked us that question. I remember one of my husband's friends telling my husband, "If you can't impregnate your wife, you can hire me to impregnate her for you." He thought he was playing. He laughed afterwards but to us, it felt like he was shaming us.
It was this reason when we had our first child, a girl, we named her Nhyira. She was like the crown to our marriage, the reason we could walk with our heads up high, the reason those hurtful questions stopped. My husband was all over her, petting her to sleep and carrying her behind his back when he wanted her to sleep. He learned to do a lot for her while she was still a baby.
There was no time he went out that he didn't come home with a gift for her. Even when I thought it was wasteful, he maintained that she needed it. He held her hand to walk. When she spoke her first word, "Daddy," my husband was over the moon. She was a daddy's girl and it was beautiful the way he did it.
Our daughter was two and a half years old when I got pregnant again. I gave birth to a boy. My husband named him after his father and that was when everything started changing.
My husband's attention shifted from our girl to the boy. At first, I thought, "This one is new that's why he's doing all that for him. Soon things will turn to normal." It never turned to normal. He even told me at some point, "Nhyira is yours. Keep her and let me also keep the boy." I didn't give much thought to it because he didn't sound serious when he said it but his actions started telling the stories in his head. He no longer concerned himself with the things of the girl. When she cried and goes to him, he'll tell her, "Hey…hey…stop worrying me. Go to your mom. If she refuses to come, he'll hold her by the shoulder and push her to me.
I might be busy cooking for the family. I might be busy breastfeeding the little one. I might even be asleep but my husband wouldn't think about all that. He'll push the girl to me and ask me to attend to her needs. So I drew his attention to it jovially; "It looks like Nhyira is no longer daddy's girl again? What happened?" His answer was, "She is full of worries. Every minute comes with different problems. Can't she leave me alone? She's no longer a kid."
She was barely four years old but he started treating her like an adult. He would scream at her over little mistakes. He'll push her to go and sleep and if she doesn't, he'll insult her like he's insulting an adult. Children are not stupid. They know where they are wanted and where they are not so she started growing away from her father. Her every road led to me even when her father was clearly visible and not doing anything. We had conversations about it. I told him, "Your daughter is growing away from you because of the way you treat her. She's a child so she doesn't know what it means to hate but if you continue treating her the same way, she might hate you at some point."
It didn't stop him from seeing her in a different way. All his attention, love and care were shifted to the boy and that was all he did every day. When he comes home from the outside, the first question he asks is, "Where is the boy?" When he comes from the town, everything in his hands belongs to the boy. I would ask, "Where's Nhyira's own?" He would tell me, "She got her own when she was a baby. She has enough."
Currently, the boy is three years old and it's a spectacle to behold here in the house. When they fight, my husband will scream at the girl and leave the boy out of the screaming. When they fight over a toy, my husband will take the toy and give it to the boy and warn the girl never to get closer to that toy again. The boy wins in everything. He'll be the one to instigate the fight. The girl will retaliate and my husband will find a reason to shout at her. I thought I should bring his parents in. His mother thinks it's normal. His father thinks it's nothing to worry about though he promised to talk to him about it. I don't know if he did but nothing has changed.
On weekends, he'll take the boy to town. I felt it should make the girl sad but she's her happiest whenever both of them are not in the house. She would run around and play with any toy she could find. She will smile and shout all alone but immediately she hears the car's engine, she'll coil back into her shell. They will come home with different toys, food, or something that should get her jealous. His explanation is, "You can also take her out if you want. Mothers have to train daughters while fathers train the boys. It's the reason God has given us both gender" .
My parents don't want to come in because they feel it's interference. Telling my pastor about it also sounds far-fetched. My husband hardly goes to church and I don't think it would be a call he'll honour if the pastor calls him. I've been trying to get him to see the rot he's bringing into the family, the separation borders he's building in this small family but he doesn't see it that way. In his mind, the boy first before anything else.
I don't know how far he would go with this and I don't know how long he's going to keep the girl at arm's length while he keeps the boy under his wings but it has become something I worry about every day. I sleep at night and I pray about it. I wake up at dawn and I think about it. He screams at her and I cry on the inside. They are both his so how could he pick one and leave the other? How can I get him to change his mind? It's been my prayer topic for ages. I've sown seed in church but nothing has grown out of it so I'm here today, sharing my story and hoping one comment can help me get my husband to love his own daughter.