Teacher Caught While He Was Forcefully Hitting Heads of His Pupils Together As Punishment (Video)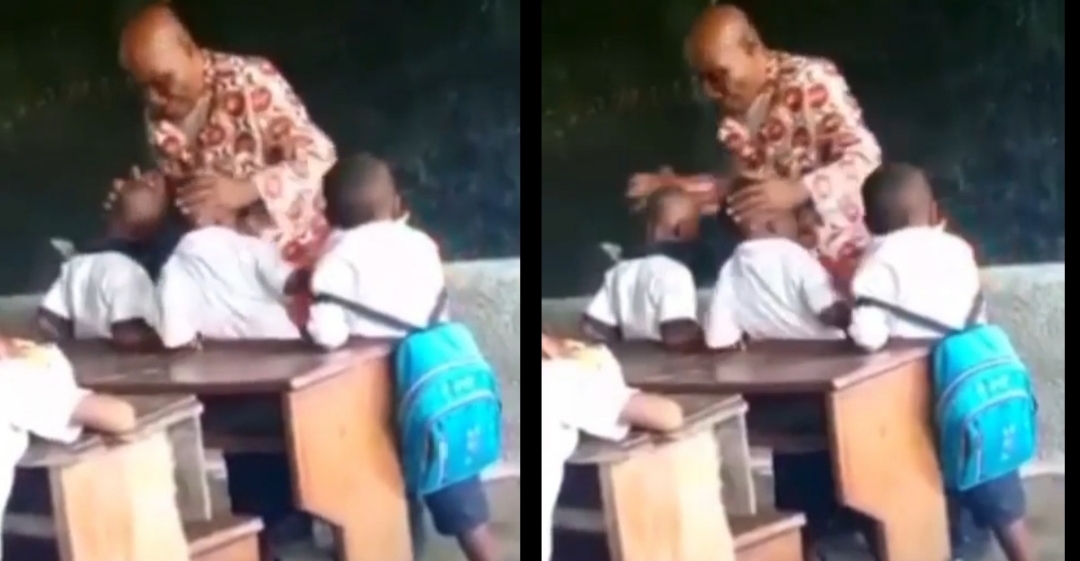 A video has surfaced showing the moment a teacher assaulted three students.
The teacher who wanted to punish the students for an undisclosed offence, was seen forcefully hitting the heads of the students together.
He went ahead to given the students dirty slaps.
Many have called for the teacher to be arrested for such an assault.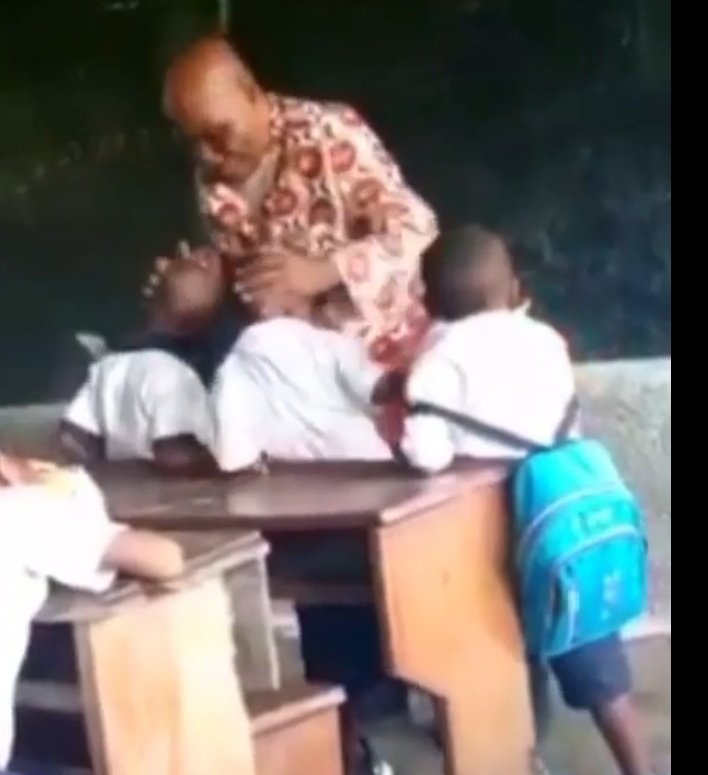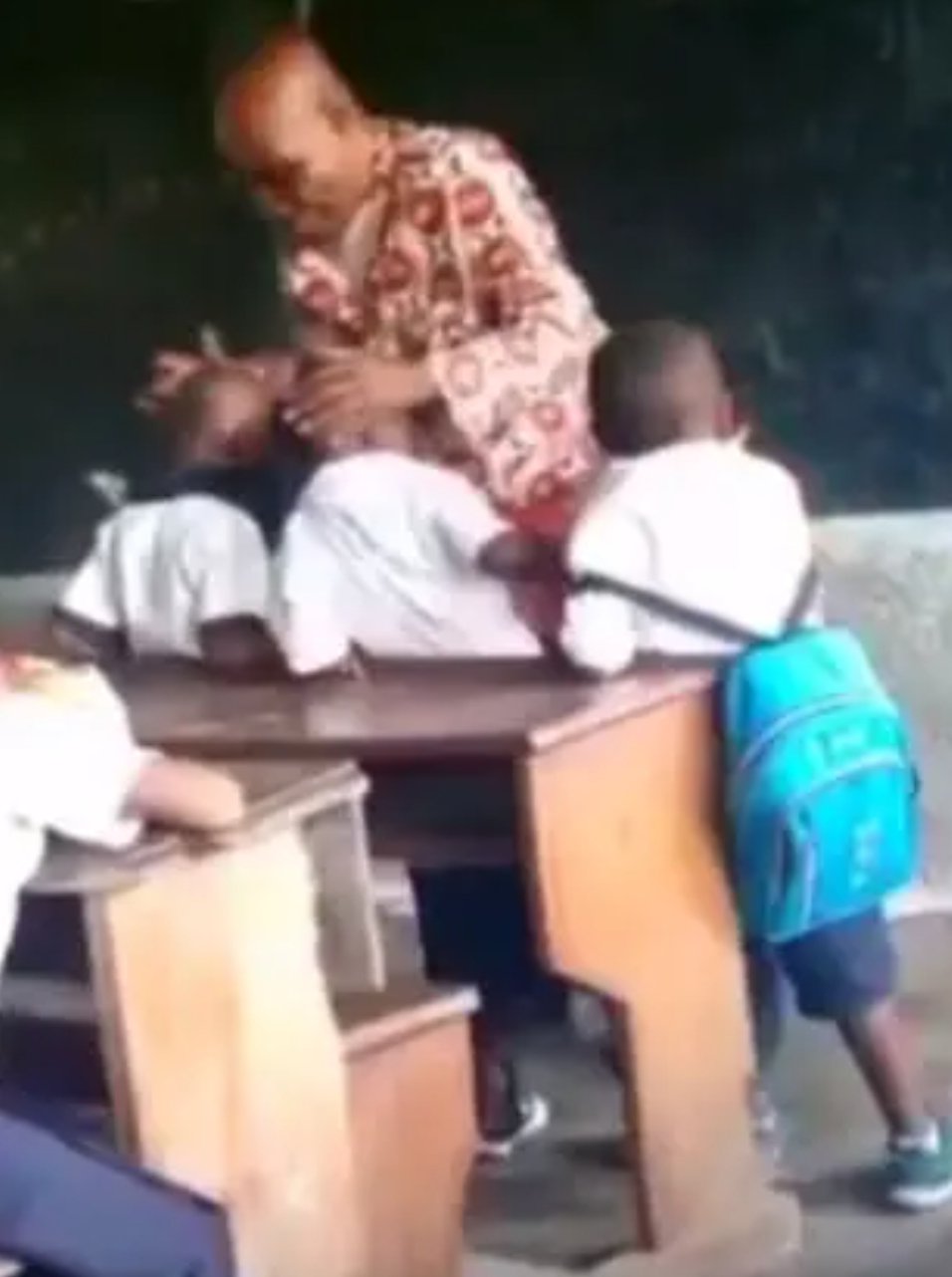 The incident happened at an undisclosed school.
Watch video: