S£X Workers Exchange Kicks And Punches As They Fight Over A Client – Watch Video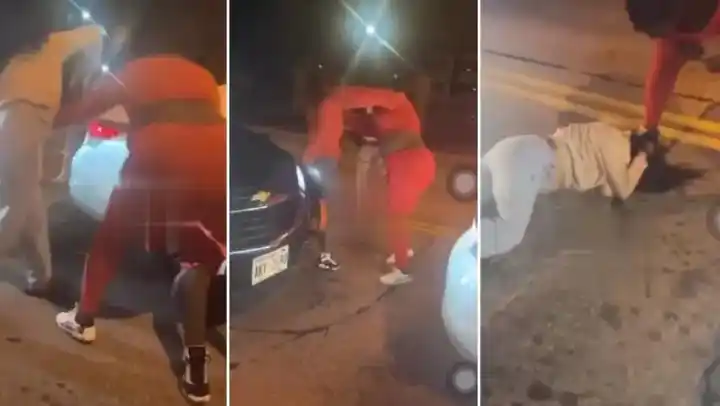 Recently Many Funny Things Are Begining To happen especially among women
The story capture Two Beautiful Ladies fighting over one Client.
Ladies nowadays don't want to engage in hardwork or reasonable jobs that will earn them money, Rather They keep disgracing thier self on the street all in the name of a Prostitution.
Funny enough the Client couldn't help but laugh As one of the lady was naked.
Watch Video below: