Old Man Sits in the Same Corner for Months Waiting for Daughter Who Kicked Him Out of the Car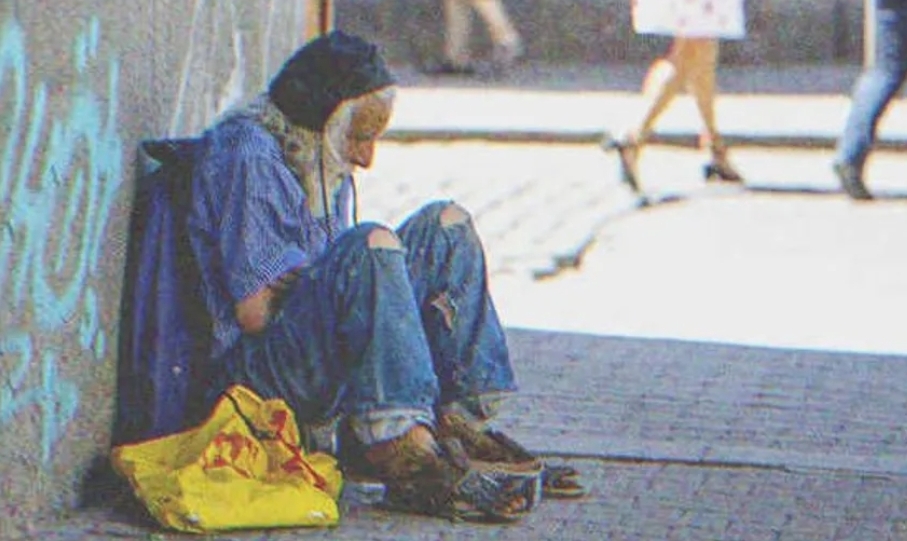 Old Man Sits in the Same Corner for Months Waiting for Daughter Who Kicked Him Out of the Car — Story of the Day
A police officer sees an old man sitting in the corner and learns that he is homeless since his daughter abandoned him and is still patiently waiting for her. How many times have we heard of man's inhumanity to man? We always think of vicious strangers victimizing faceless victims, but often the cruelest acts are practiced by those we love and trust.
As a policeman, James McGowan thought he'd seen the worse of what humanity could do — crime and violence — until he met Martin Duval and heard his heartbreaking story. Officer McGowan dropped into his favorite diner at the end of his shift, and since his usual booth was occupied, he was forced to take another — one which gave him a view of the street corner.
The waitress, Ferdy, came over to take his order and saw him staring at an elderly man who was sitting on the street corner clutching an old bag to his chest. His clothes were rags, and his shoes were falling off his feet. James had rarely seen a homeless person in such bad shape. "Who is that?" he asked Ferdy. "There's something about him…There's something wrong there, and not just that he's a street person." Ferdy shook her head. "You're right, officer." she said, "That has got to be one of the saddest stories I know, and believe me I know some doozies!" "About that man?" asked James.
"You know him?" Ferdy sighed. "He's been on that corner for ten years, and there's been many a night in which I've fed him," she confessed. "You see, he doesn't beg or go to the shelters of the soup kitchens." Evil deeds will be discovered sooner or later. "Why not?" asked James. "There are some good programs that could help someone his age…" "He's not really homeless, you see," Ferdy said. "He was abandoned." James gasped. "Abandoned?" he asked. "He has a family?" "He told me his daughter told him they were going out for a drive, then she just stopped and pushed him out of the car," Ferdy said. "So he just sits there. He believes she will come back, he believes she loves him…" James asked Ferdy to get him a hamburger to go, and when he stepped out of the diner, he walked over to the street corner to talk to the shivering old man sitting there. James calmly sat down on the ground next to the man and handed him the hamburger.
Then he started to talk to him. "So," he said when he saw that the elderly man was more at ease. "What's your name?" The man smiled at him. "I'm Martin, Martin Duval." "How long have you been on the streets Martin?" James asked. Martin looked indignant. "I'm not on the streets!" he cried. "My daughter is coming to get me and take me home. She's just a bit late…" James asked Martin what his home address was and offered to take him home. "Oh," said Martin evasively. "That's alright! Sharon will be here soon.
I'll wait for her." James decided to investigate Martin Duval, and quickly discovered that he was a former engineer and was supposedly drawing a good pension, and had his own home in a pleasant neighborhood. James' investigation indicated that SOMEONE was drawing Martin's pension, and armed with the home address, the officer dropped in on the daughter. He knocked on the door and a sour-faced woman with a cigarette between her lips answered the door. "What is it?" she asked curtly. "I've turned down the music!" "I'm here to do a wellness check on Martin Duval," James told the woman.
The woman gripped the door jamb and stared at James in alarm. "M-m-martin Duval?" she stammered. "I'm Sharon Duval, his daughter. My father's out at the moment…Playing cards with his friends…" James smiled. "I'll wait!" he said, staring Sharon Duval in the eyes. "I'm in no hurry." Sharon was deadly pale. "Look," she said. "To be honest with you, I don't know where he is! He's gone a bit senile…" James nodded. "In that case, you need to come with me to the precinct and lodge a missing person's report," he said.
But when Sharon got to the police station, she was in for a surprise. Sitting in a chair talking to a social worker was her father! He looked up at her and his face lit up. "Sharon! I knew you'd come to fetch me!" Out of kindness, James and the social worker didn't tell Martin the truth: that Sharon had abandoned him so she could cash in his sizeable pension checks each month and live in his house.
Grief and sadness had driven Martin to a breakdown but with care and therapy, he slowly recovered and took back his life. As for Sharon, she spent several years in prison for fraud and theft. If Officer James McGowan had looked away from the sad homeless man, Martin Duval would still be sitting on that street corner.
What can we learn from this story? When we allow ourselves to feel compassion we can help others. James' empathy led him to want to help Martin Duval.
Evil deeds will be discovered sooner or later. Sharon thought she had gotten away with her terrible crimes until James came knocking on her door.