Small-Sized Delta Man Speaks On Using Charm To Marry His Pretty Wife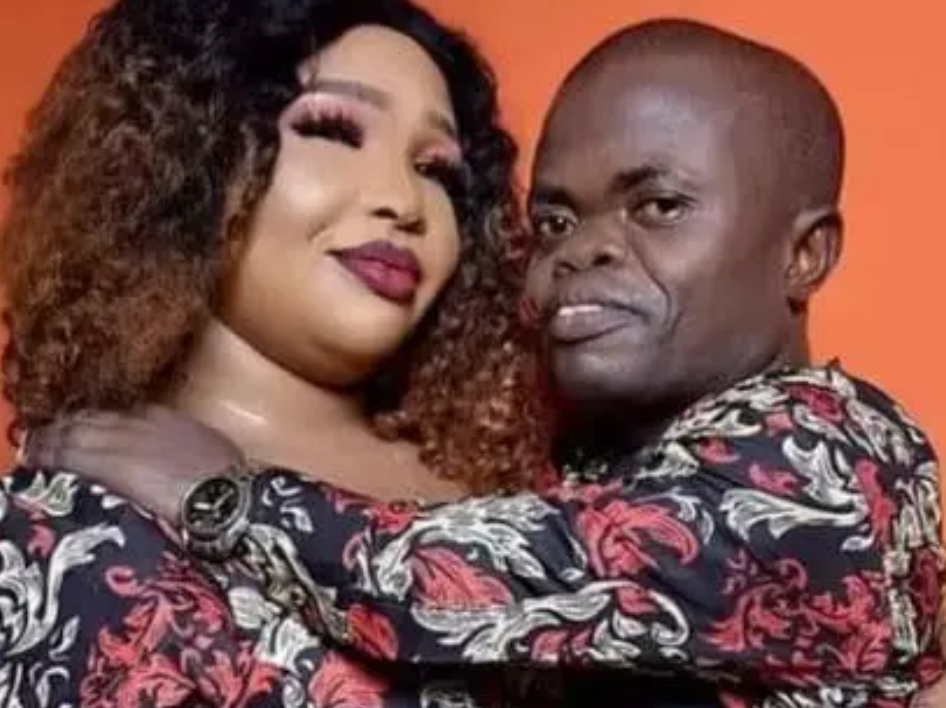 Efuoma Amos, a Deltan who went viral after his pre-wedding photos trended on social media has denied using charm to marry his pretty wife.
Naija News understands that Efuoma Amos caused a stir on social media after his pre-wedding photos with his pretty wife surfaced on social media.
Efuoma in an interview with the BBC pidgin revealed that since he was born, women were always at his beck and call, adding that it was God's gift to compensate for his lack of height
According to Efuoma, women have always liked him regardless of his height and complexion.
To buttress his point, Amos recounted his time during his National Youth Service Corps in Ebonyi state, and how the most beautiful women in the orientation camp always flock around and run after him.
He said that he had been married before in 2018, but the marriage collapsed in late 2021 over irretrievable issues.
Speaking about his marriage since the viral wedding, Amos said; "There are many things I see in my wife that gladdens my heart and makes me to thank God because of the kind of woman he gave me.
"I am always admiring her and call her all sort of endearing names such as my sunshine, my mummy, my own. Sometimes I wake up at night just to look at her while she sleeps and thank God."